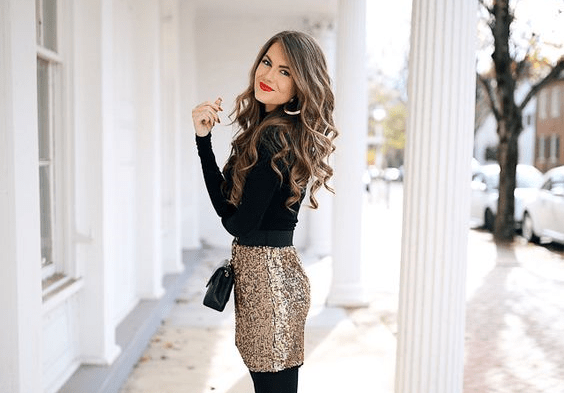 It's officially December and the holiday season is upon us, which means your annual holiday work party is probably right around the corner. If you are a last minute outfit planner or simply have no idea what you are going to wear, don't worry as you've come to the right place for inspiration. The holidays are the perfect time to experiment with your style, no matter your career or job title in the fashion industry. However, if your holiday work party has a dress code and you cannot wear that sequin dress you were dying to show your co-workers, you can always accessorize with jewelry, a fun pair of shoes, a statement belt, or handbag to make a simple dress code a little more fashion-forward.
Keep reading for five holiday work party outfit ideas!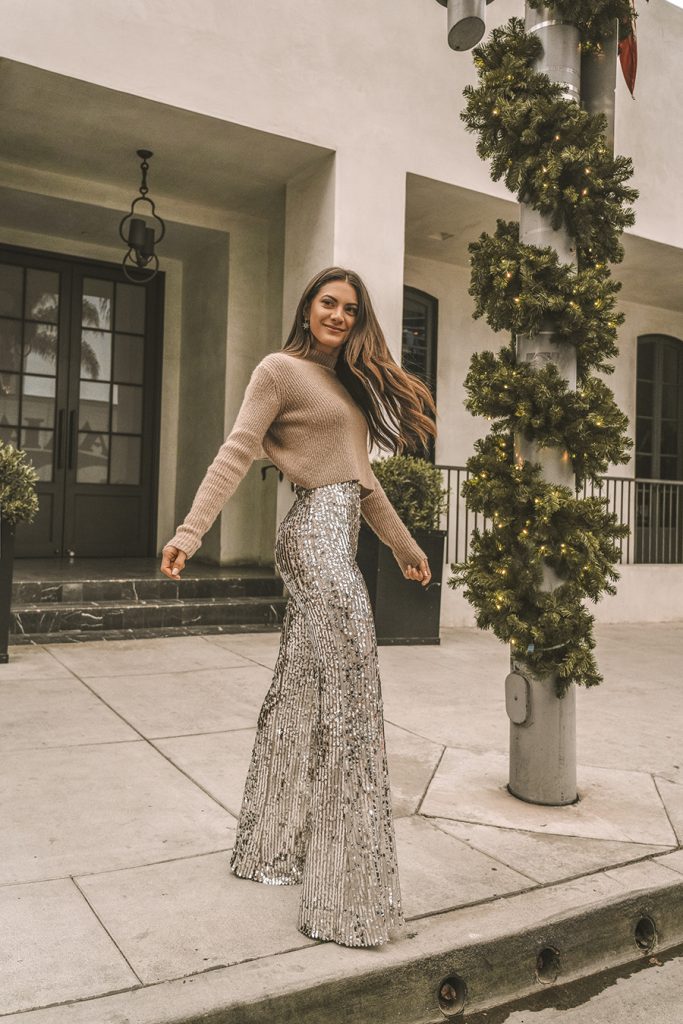 If you want to go all out for the holiday season and sparkle, play around with sequins. Sequins can be intimidating, especially if you're not very bold with your style, but there are many ways to dress down sequins and make your outfit a bit more "casual." You don't have to go all out with a sequin dress or jumpsuit (if you do, more power to you), but if you still want to be festive and shine, try styling a sequin top, pants, or a skirt with some of your wardrobe basics. If you are wearing sequin pants or a sequin skirt, try pairing it with a knit sweater, blazer, or simple blouse. With a sequin top, wear a pair of your favourite denim or black trousers, and a pair of sparkly or plain heels.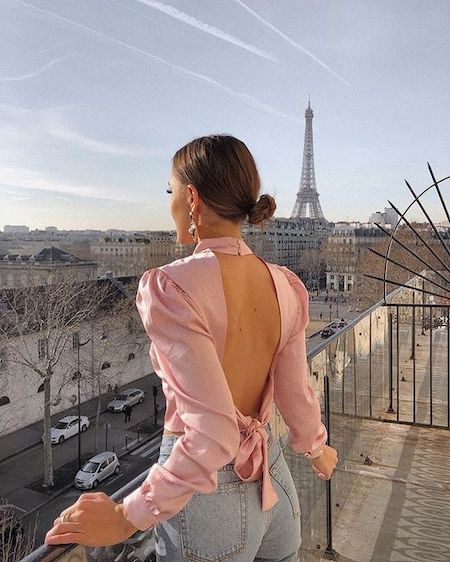 Two of the hottest trends for tops you will see in every store you walk into this season are silk and organza blouses. However, both of these blouses are not as basic as you may think. They have a modern twist to them whether the blouse be backless with tie details, or with large bow details. These tops are fairly easy to style as they basically speak for themselves. No matter which style of blouse you decide to wear, you will look classy and fashion-forward. For a more casual look, try pairing the blouse with a pair of denim and heels or with trousers/skirt and heels for a classier outfit.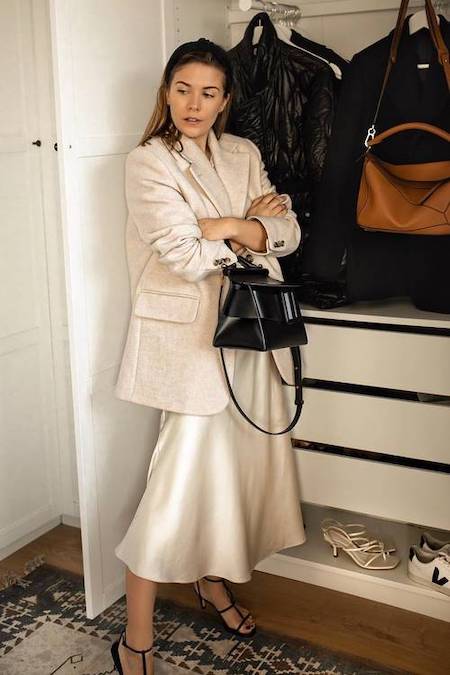 Stay classy by styling a silk dress in a colour of your choice with a blazer and heels. For a more casual look, style the dress with a sweater overtop or turtleneck underneath. To finish off the look, cinch the waist with a statement belt and a pair of killer heels or boots. Wearing a silk dress is perfect for any occasion as it can be worn from day to night depending on how you style it.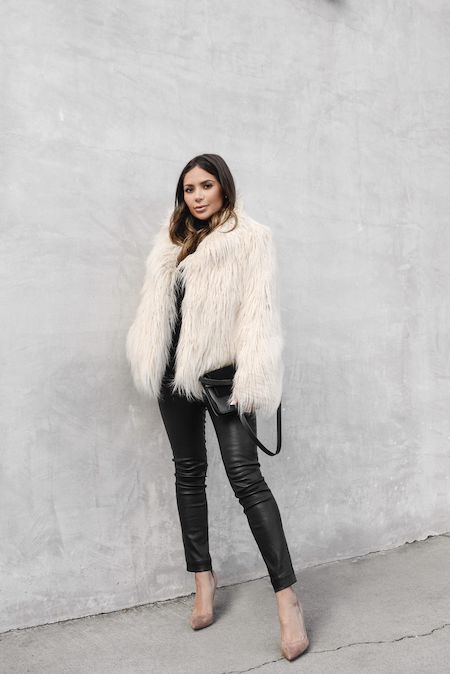 Faux fur and leather are the perfect duo. Stay cozy and oh so fashionable by styling a faux fur jacket with a pair of faux leather pants. You can also opt for a leather skirt if you want to be a bit dressier. For the rest of the outfit, wear a plain top and a pair of heels, or ankle/knee-high boots.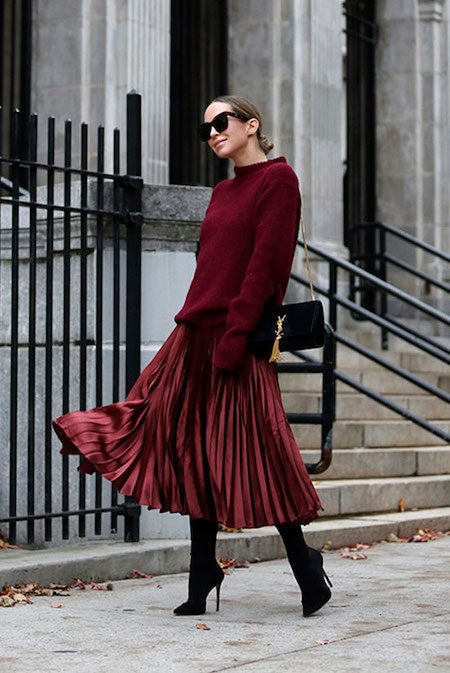 If you are really struggling to put together an outfit, try styling a full monochromatic look. Monochrome outfits are probably the easiest to put together, as they only require you to choose one colour. Look for items in your wardrobe that are different shades or tints of that particular colour. You can style any colour of the rainbow but if you want to stay festive, try sticking to shades and tints of red, green, and cream.
The holidays are a happy time but with so many events to attend, it can sometimes be stressful. So don't let your outfit planning be one of the sources of your stress. Have fun with your wardrobe and experiment with different styles, patterns, and textures. After all, it's not every day that you get to dress up bold and festive!
Inspirational image courtesy of: @cmcoving
By: Rizwana Saleh, Toronto, @rizwanasaleh
Are you a job seeker? Find fashion jobs here.
Are you an employer? Post your fashion job here.
Don't forget to follow us on Instagram for the latest fashion jobs, career advice and fashion trends!