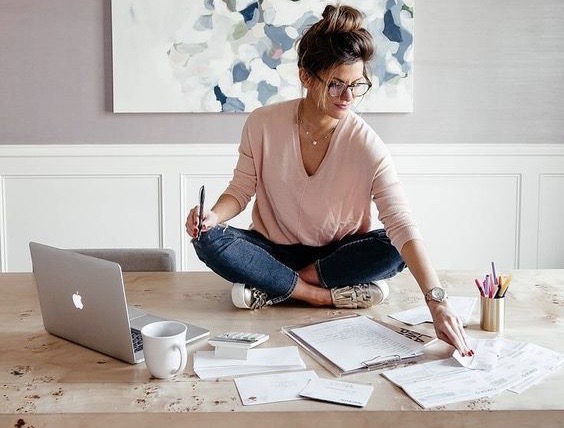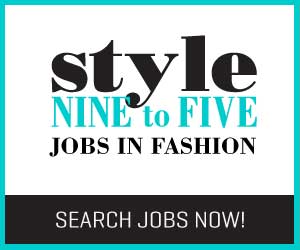 It doesn't matter what industry you're in, there are always essentials that you need for every career. For the most part, the core essentials carry over from one field to the next. From organization to the best outfit you can invest in, SNTF has compiled the top 5 work essentials that you need for any career!
Planner and Online Calendar
There are always so many things going on. So many meetings. So many projects. So many deadlines. It's impossible to keep everything straight without writing it down. If you like to carry everything around with you, then a planner is a must! A great place to find fun planners is Indigo both instore and online. If your phone never leaves your hand, try an online calendar, whether that be Google or Apple. That way your schedule is at your fingertips.
Notebook
Sometimes ideas just pop into your head and you have nowhere to write them down. Investing in a notebook is essential to ensure all your great ideas get written down and remembered. Keep it with you at all times of the day, since you never know when genius will strike! A smaller notebook is great to stash in your purse or beside your bedside table. Again, Indigo has a great selection for any personality!
Versatile Outfit
You always need something on hand for interviews, office meetings, day to day or meeting clients. Anything life can throw at you. We recommend a neutral colour, such as grey, navy or black to ensure it will work for every occasion. You want it to be a bit dressier, so a dress, pencil skirt and blouse, or dress pants and a blazer are your best versatile pieces. One of our favourite places to find workwear that's stylish and professional is RW&CO. It doesn't feel too 'old' or too 'young' like how some places sometimes lean towards one demographic.
Stationery Supplies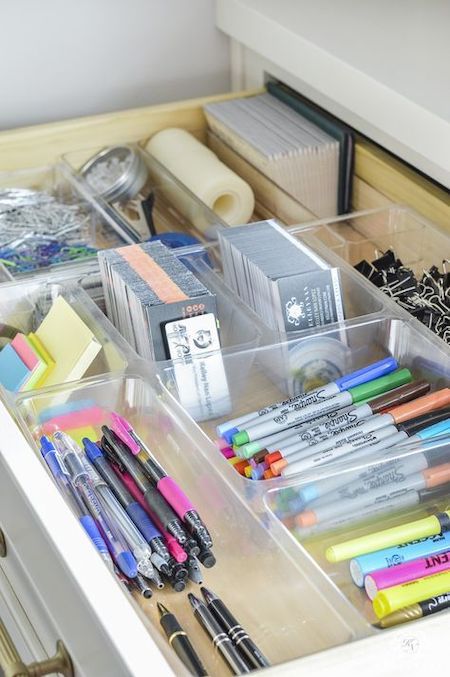 Desk Organization Inspo – A Fresh Start on a Budget
Whether you work at a tech company or a retail store, stationery supplies are still key. There is nothing better than having an organized desk with the best pens, paper, sticky notes, highlighters – you name it. When your desk is organized with the best supplies, you're setting yourself up for success. The place where you'll find it all? If you're located in Canada – why Staples of course! For our American friends? HELLO Target!
Technology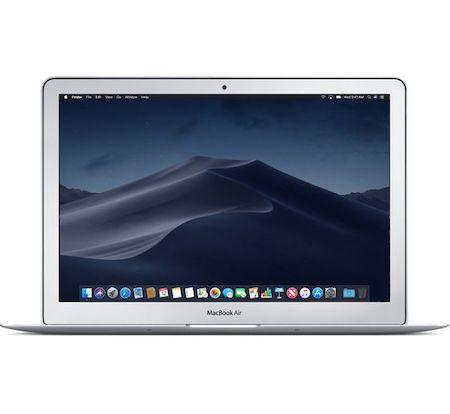 Macbook Air – Apple (starting at) $1449.00
Technology is the biggest investment you can make to ensure you have the best work essentials. Depending on your industry, you may not need a fancy computer or tablet and a phone may just be enough. However, whatever it is you need, ensure you are buying the one that is right for you. It may be a bit pricier off the bat, but will definitely be worth it in the long run. For more creative jobs, Apple seems to be the best bet. The Macbook Air is light weight, easy to take around and the battery lasts so long! Not to mention they are capable of running nearly every program.
Are you a job seeker? Find fashion jobs here.
Are you an employer? Post your fashion job here.
Don't forget to follow us on Instagram for the latest fashion jobs, career advice and fashion trends!
Feature image courtesy of: Girls Insights
By: Megan Renaud, Vancouver, @meganbrigette