Find fashion jobs, job listings, careers, fashion internships, social media internships, retail jobs, fashion design jobs, buying jobs, fashion stylist jobs and style careers on Style Nine to Five!
Each decade is known for something. The 50s saw the surge in pop culture, the 60s welcomed The Beatles and the 70s had 'Hippie Culture'. On top of what a decade was known for, each one has a distinct style to go with it. With every decade there are fashion hits and misses but the hits always make a comeback at different times and seasons. Earlier this year it was the 90s. Now for fall, the 70s are making a serious comeback. Here are some pieces that are a must for this groovy revival.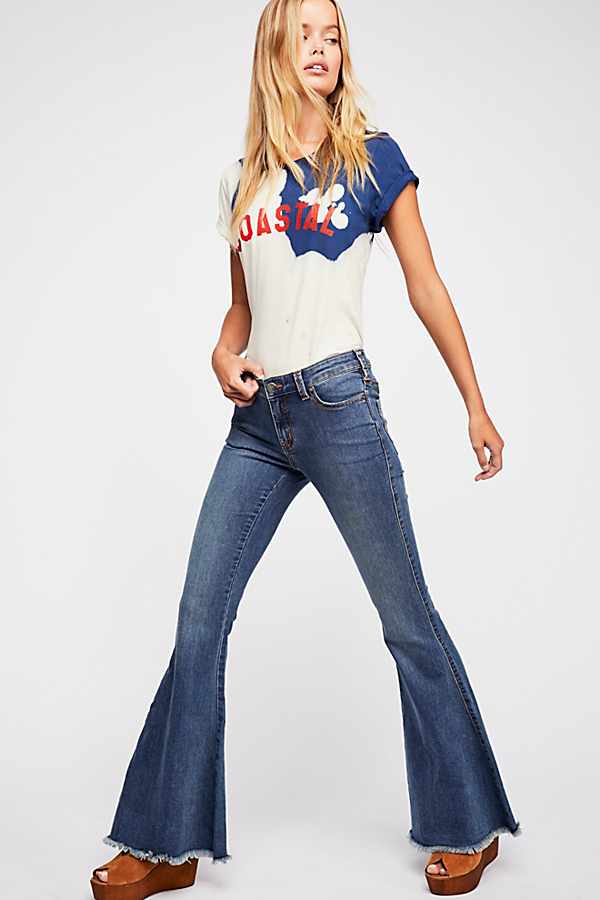 Flares
A complete change from the skin-tight skinny jeans you usually wear, flares have a relaxed fit that is a bit roomier before, as the name suggests, flaring out at the bottom. To have an even more 70's feel, the high-waisted option is your best choice. Use these jeans in any outfit that you would wear your favourite denim to update your wardrobe.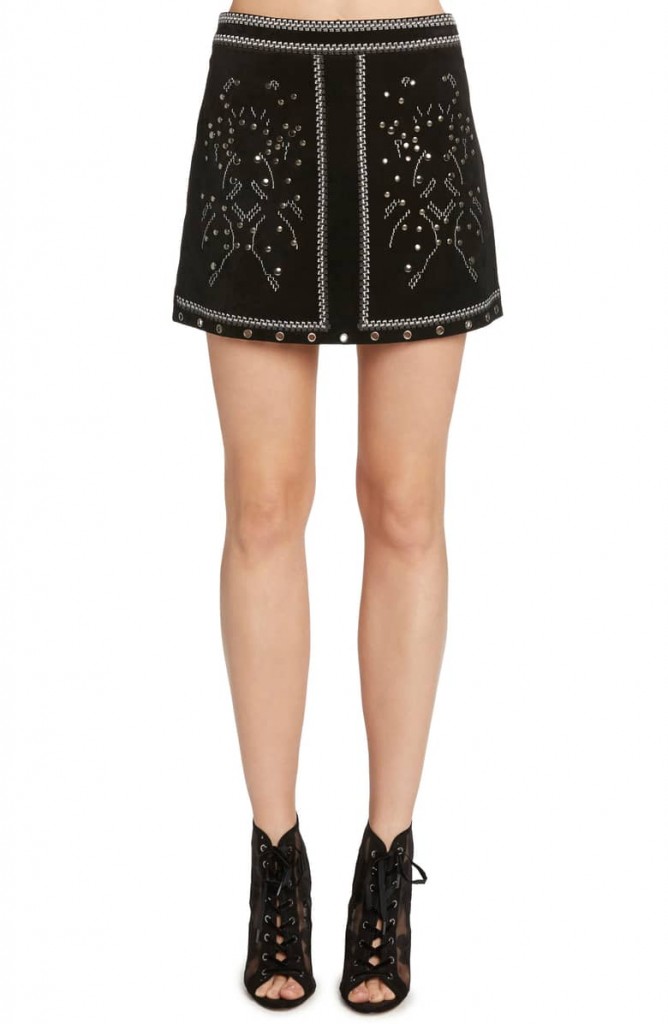 Suede
From jackets to skirts, suede is the go-to material this season. Retire your summer denim skirt and replace it with this season's suede mini. Pair this skirt with knee-high boots, and a knit sweater, and you'll have the perfect fall look.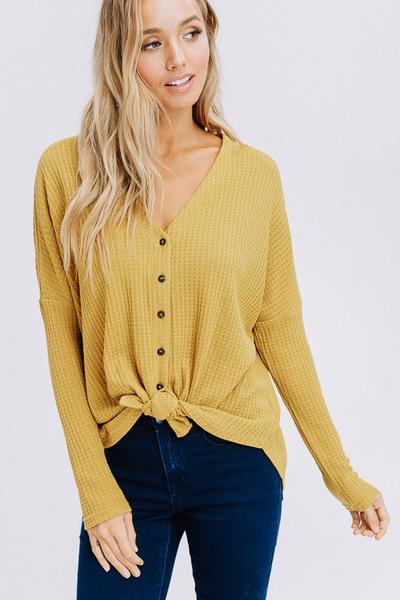 Mustard Yellow
This season, you can find everything in this colour. It automatically makes you smile, and feel like you've been hugged by sunshine. There's no better way to get into the boho feeling of the 70s than adding something into your wardrobe of this colour. Whether it be a statement necklace, a bold bag, cute flats, or a wrap dress, you'll be able to style it any which way.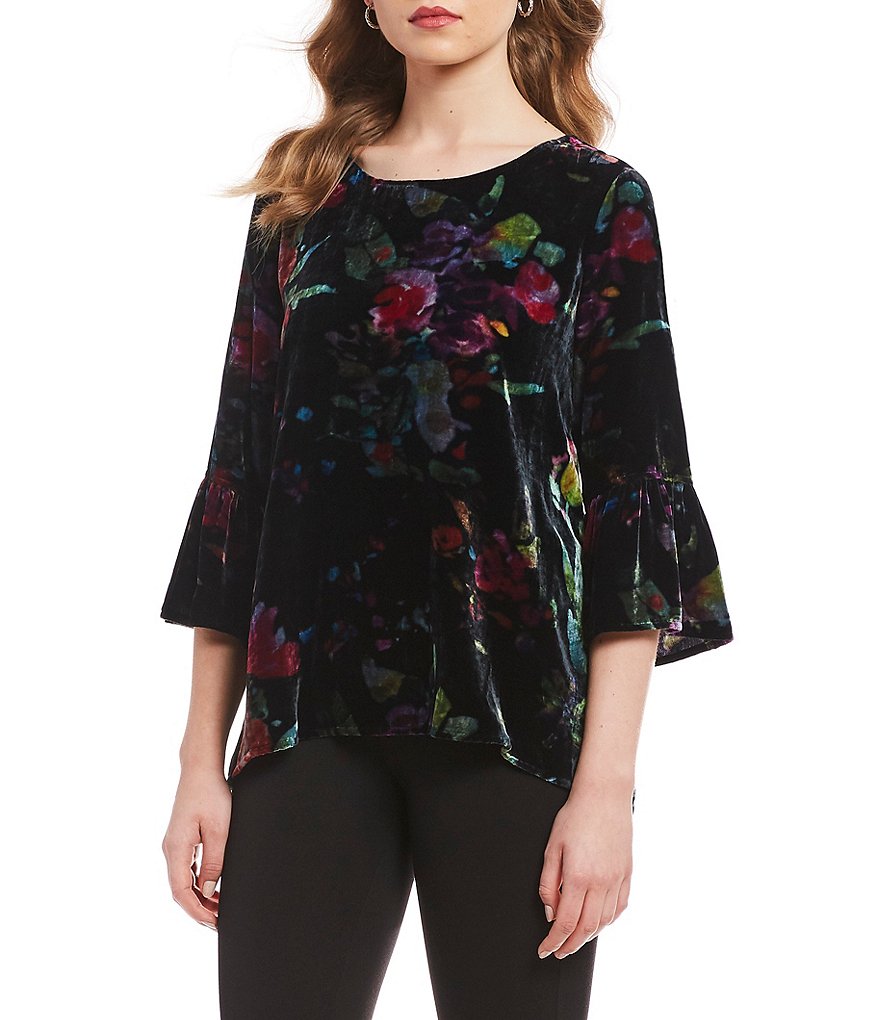 Bell Sleeves
This isn't a trend everyone will want to try. It is bold and super fun. It can be styled like any other cute top in your closet, except, it will have a certain amount of drama with it. This top can be paired with anything from a leather skirt, tailored trousers or distressed denim.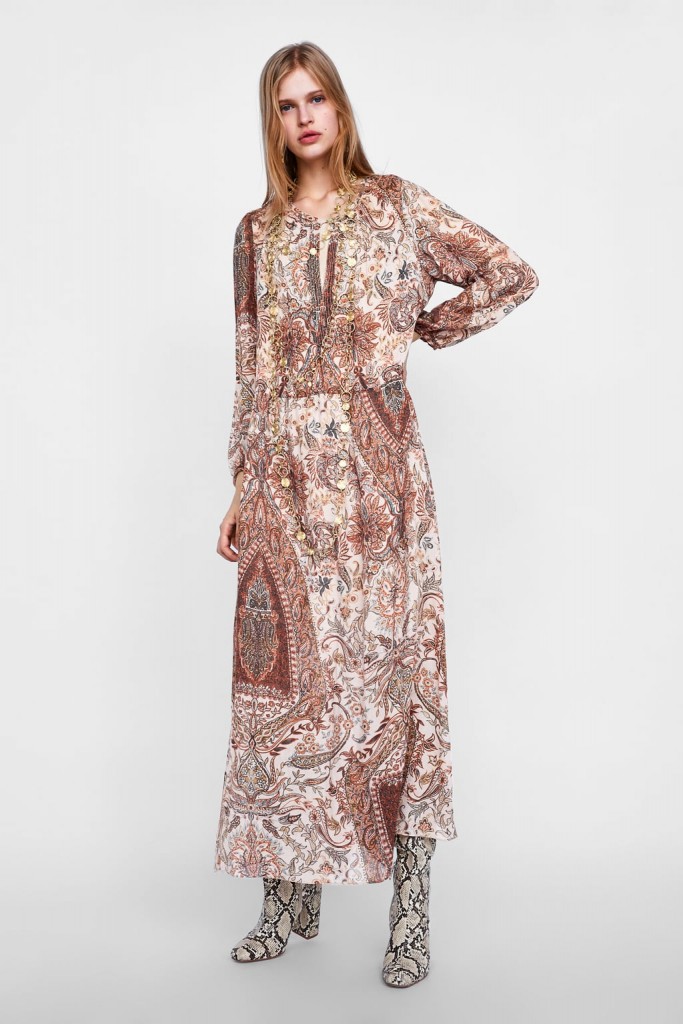 Long-Sleeved Dresses
Perfect for fall, long-sleeved dresses aren't only a 70s treasure; they are also great for the cooler weather. To stay on trend, a paisley, maxi long sleeved dress is ideal, but to modernize this trend, a mini dress works too.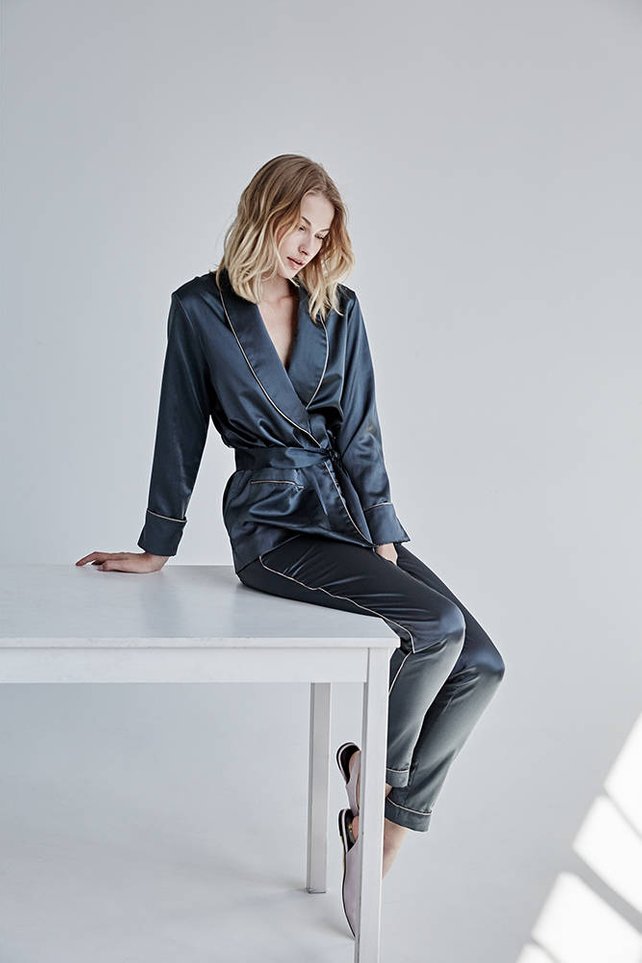 Outdoor Pyjamas
Who said pyjamas were just for night time? There isn't anything sexier, or chicer, than a pair of silk outdoor pyjamas. Also, not to mention, they're super comfortable. Dress these co-ordinates up with a pair of stiletto heels and your favourite clutch for the perfect night out outfit.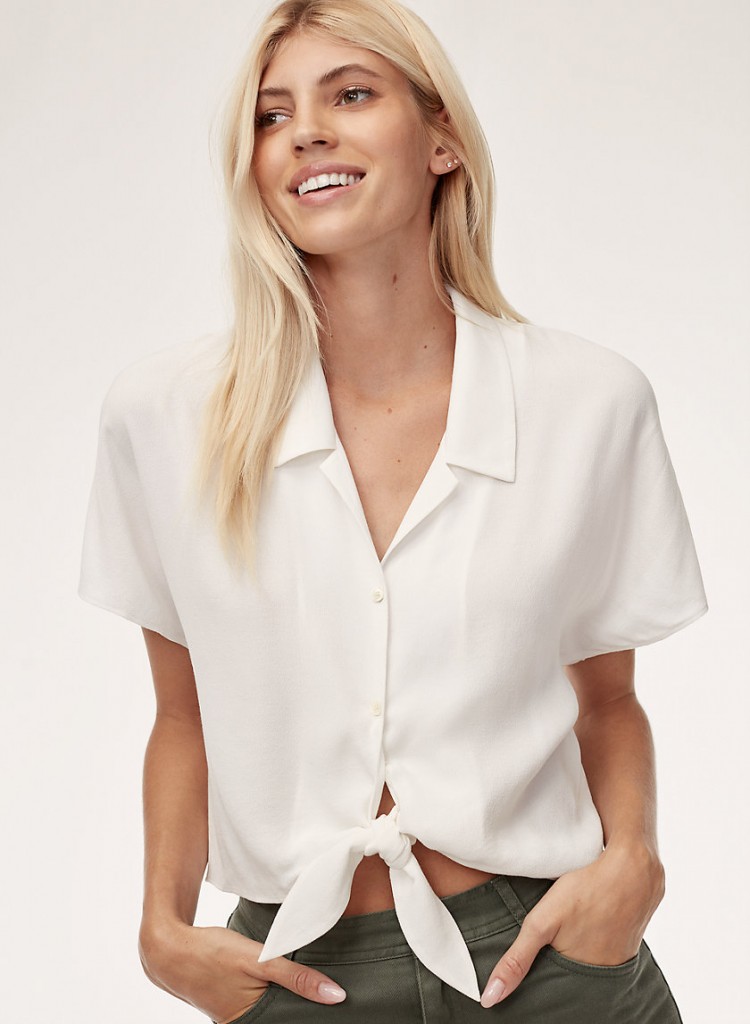 Tie Front Tops
In 2018, there has been a new twist on the 70s trend of tie front tops. They are no longer only found in crop tops, but long waffle tops, t-shirts, basically any type of top imaginable. This trend is a fun way to make your basic top more fun. Pair a cropped version with a high waisted skirt or a longer top with your favourite pair of denim. This trend has endless options.
Inspirational image courtesy of:
Image courtesy of disfunkshion magazine
Products Info:
1. Denim Super Flare Jeans, $101.40, available at Free People
2. Willow & Clay Embroidered Suede Skirt, $189.56, available at Nordstrom
3. Waffle-Knit Button Tie-Front Top, $30.99, available at Beautifully You Collection
4. John Mark Floral Print Bell Sleeve Velvet Top, $175.03, available at Dillards
5. Printed Midi Dress, $99.90, available at Zara
6. Silk & Cotton Pajama Set, $267.76, available at Etsy
7. Wilfred Free The Tie-Front Blouse, $65, available at Aritzia
By: Megan Renaud, Vancouver, @meganbrigette