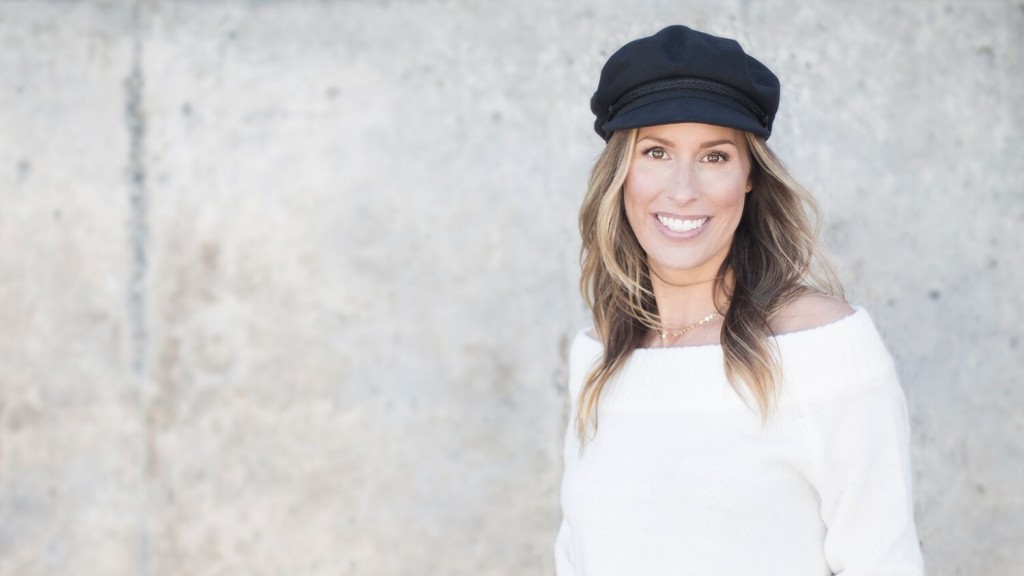 Passionate, hardworking, and inspirational are just a few ways you could describe Carla Hogg, GENTLE FAWN's  President, and CEO. We had the chance to chat with Carla and ask her a few questions about her position, what it takes to land a career with the powerhouse brand and also receive some advice for those looking to launch their career in the world of fashion.
SNTF: First of all, can you tell us a little about you. Who you are, what your role is for GENTLE FAWN?
CH: My name is Carla Hogg, and I'm the President / CEO of GENTLE FAWN.
SNTF: When did you start working for GENTLE FAWN?
CH: GENTLE FAWN was started in 2003 by my husband, Danny Hogg, and I. Sold in over 650 multi-brand stores across Canada and the USA, we're known for our effortless designs and thoughtful, handmade prints.  
SNTF: What makes GENTLE FAWN such an appealing brand to work for?
CH: Straight up: We're growing. Aside from being an up-and-coming brand, our team is a group of creative, hard-working, driven individuals with big goals and determination.
SNTF: What kind of skills or personality traits are you looking for when interviewing candidates?
CH: When interviewing, we're looking for someone who is a genuinely nice person with a great 'can do' attitude and proven work ethic. Someone who is charismatic with a positive demeanor.  
SNTF: What would make someone successful in a position with your company?
CH: To be successful at GENTLE FAWN, we're looking for someone who is proactive, strategic and works in alignment with the company goals. Being solution-oriented is key.
SNTF: Do you offer any mentorship or internship programs for those looking to break into the fashion industry?
CH: Instead of a formal internship program, we host design and marketing students who want to volunteer to gain an understanding of how the industry works, and what the different job opportunities look like in a clothing company. Internally, all of our staff have the opportunity to use an education fund, where we encourage everyone at GENTLE FAWN to take advantage of going to conferences, taking courses or attending industry events.
As an example, a few members of our team are attending the Create + Cultivate Conference in LA next year, where we will be attending seminars and workshops that tackle topics from branding, to content creation and number crunching.
SNTF: How can a candidate ensure they start off on the right note at the beginning of an interview?
CH: We wear our hearts on our sleeves – if you're hitting all the right notes, you'll know. We know what we want when we find it, and don't drag out the interview process. Our time is precious, and we know yours is too.
SNTF: What would you say is a typical day at work like for you?
CH: Whether we're strategic planning or viewing SMS samples, no day is the same at GENTLE FAWN. The best thing about working for a growing company is that you get to work on many cross-functional projects with a wide scope.
SNTF: What are the overall goals your company works towards daily?
CH: At the end of the day, we all work towards our vision of designing easy to wear trends with a flattering fit for a stylish individual who wants to leave a lasting impression.
SNTF: Can you describe the work culture or atmosphere at the GENTLE FAWN head office?
CH: We're a tight group at GF HQ. We have team activities and lunches and connect through slack on the daily. We're a creative and welcoming bunch.
SNTF: What advice do you have for someone looking to join your team?
CH: Be confident, and be yourself. Whether you're a fit now or in the future, we'll never let someone slip by. Ask questions, be curious, and show interest.
SNTF: There are certain positions within a fashion brand that are widely known such as marketing intern or graphic designer; however, there are many other industry jobs that are not as widely publicized. Are there any jobs within your brand that our readers may not have heard about to consider?
CH: Product Development – you understand the product inside-out and backwards.  You are analytical and have your finger on the pulse to understand what the needs of the market are and how to translate them for your muse.  You may also run the product calendar – a critical lifeline for any brand!
Customer Service Administrator – you've got the power to ensure our customers have the best experience possible. You're great at mastering relationships, and holding everyone accountable – from our warehouses to our sales team. It's an opportunity to be the link between our team and our customers. We're currently hiring for Customer Service Administrator, apply now!  
Fabric Specialist – You are on the design or production team.  You understand texture, drape, and set the stage for inspiring the designers to dream up silhouettes to fit every occasion.  You are extremely organized, tracking costs, communicating with fabric mills and stocking a great library of reference fabrics.
SNTF: What advice would you give to someone looking to break into the fashion industry?
CH: Jump in! Start doing your research; look at highlights from online news sources and blogs and attend industry events (there are plenty going go to, and it's a great opportunity to get to know people).  Vancouver is a small city, and the fashion industry here is even smaller.
SNTF: Finally, where do you see GENTLE FAWN headed in the future?
CH: We're gearing up for big growth at GENTLE FAWN. Now more than ever, it's a great time to join the team. The possibilities are endless, and we see no end in sight!
To follow along with Carla's journey with GENTLE FAWN make sure to give her a follow on Instagram.
By: Avery Lafortune, Toronto
Are you an employer? Post your fashion job here.
Are you a job seeker? Find fashion jobs here.
Don't forget to follow us on Instagram for the latest fashion jobs, career advice and fashion trends!