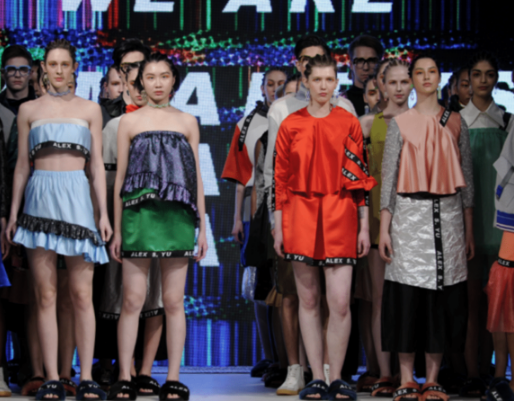 On September 18th, Fashion Week will take over Vancouver, and bring forward talent from around the globe. Now in its 17th year, Vancouver Fashion Week is a diverse and innovative fashion experience that features both established and emerging designers. Style Nine to Five had the opportunity to chat with the visionary behind VFW, founder Jamal Abdourahman and we got an inside look at how VFW has evolved over the years, where it's going and what truly sets it apart from other fashion weeks.
SNTF: First things first, can you tell us about yourself and your role with VFW?
JA: I'm Jamal Abdourahman, the founder of Vancouver Fashion Week. I started in 2001 and with 14 years of establishment, VFW is getting stronger and more exciting every season. I have always been interested in fashion itself, but I've never thought it would be possible for me to pursue a career that combines fashion and business. Most of my time is spent traveling, looking to seek out international designers to showcase at VFW. Every year, I travel to watch fashion shows in different continents like South America, Europe, and Asia to help come up with fresh new ideas and to bring media from around the world to Vancouver.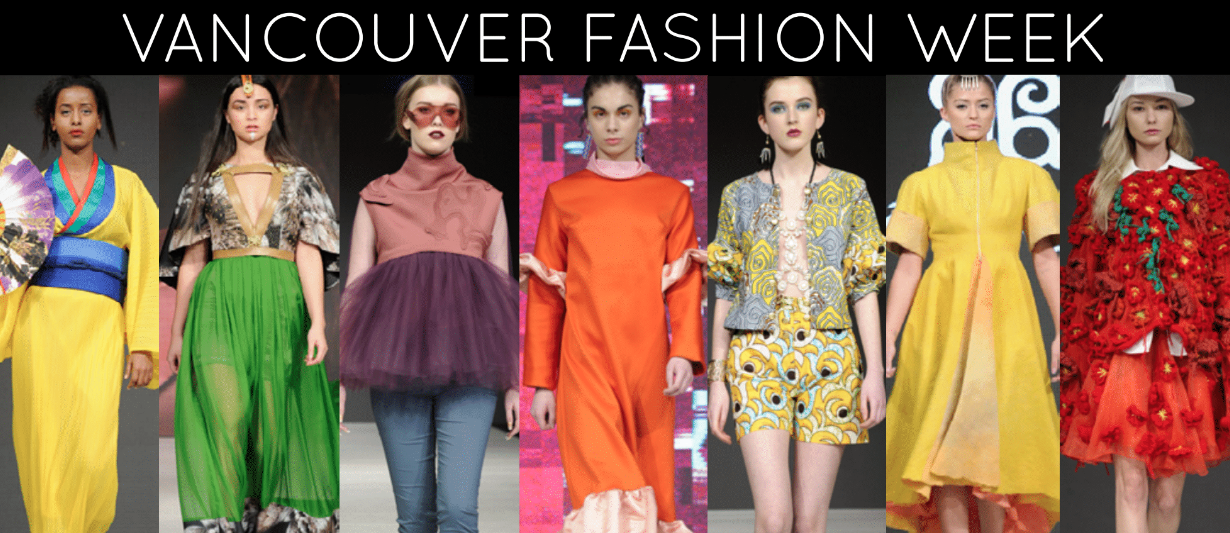 SNTF: The fashion industry is notoriously hard to break into, how did you do it?
JA: Breaking into the fashion industry is challenging and for me, it was definitely scary at first. There were a number of challenges to overcome when I first started out – and a lot of pressure to succeed. I come from a large family that has seen a lot of success within the business industry and that alone was a lot of pressure on me. There's an expectation to achieve greatness in my family, but their support has helped motivate and inspire me.
SNTF: How did you climb the ranks in the fashion industry so successfully? Did you have mentors along the way?
JA: Surprisingly enough, I didn't have any mentors along the way. My families success inspired me to work hard, but ultimately, I got to where I am today by thinking big and taking on big projects – that's what made it possible for me. One of my motivations to succeed comes from taking on a seemingly impossible project and making it happen, and I think that's helped me climb the ranks in this industry.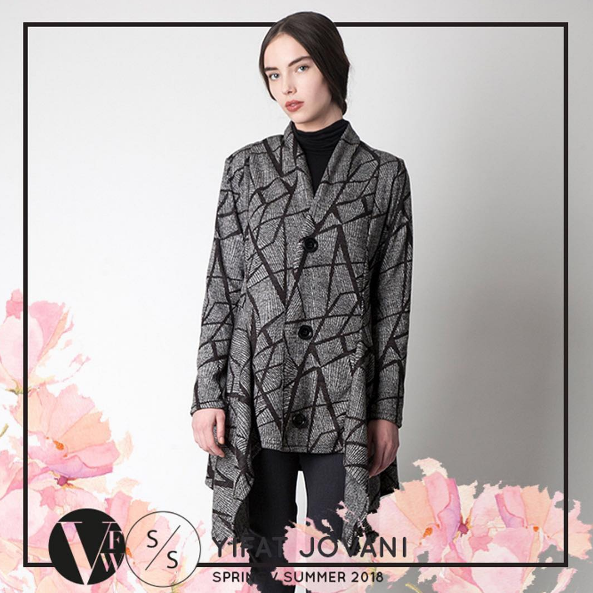 SNTF: What led you to start Vancouver Fashion Week? How has it evolved over the years?
JA: Before I started VFW, I worked as a nightclub promoter. I never really liked the club scene, but I love dancing and I love music – that's why I threw parties and got involved. A friend of mine, also a promoter, had a fashion show in his club one night and I got the chance to help organize it. From then on I stopped doing night club events and focused on fashion events instead.
In August 2000, I started planning the first season of VFW, and it took us nine months to build from the ground up. There has definitely been a big change in the market since we started in 2000. The current market has more access to fashion, which means it's easier to contribute and distribute. Another more obvious change over the last 30 seasons would be the visual aspect – many different trends and fashions have come and go in the last 17 years.
SNTF: VFW is now in its 17th year, what has been your proudest achievement so far? What about your toughest obstacle?
JA: One of my proudest achievements so far, especially in this season of VFW, is having about 30 young Canadian designers showcasing their collections alongside international designers. I'm also proud to be sending designers around the world to showcase their work through the Nancy Mak award, a $5,000 grant that helps one emerging designer who shows great potential present their work at international shows.
One of the toughest things about this job is managing myself. Some days I'm full of inspiration and other days, it's lacking. When you feel stuck or uninspired and lost, the pressure can creep up – though it's not as intense nowadays compared to 10 years ago, now that I have a great team supporting me every season. We have to constantly push one another to keep going if we want to stay on top. Another big challenge for me is time, but throughout the years I've learned that [time] isn't something I can ask for more of. If I am asking for time, it means that I am not making the most of the time I have.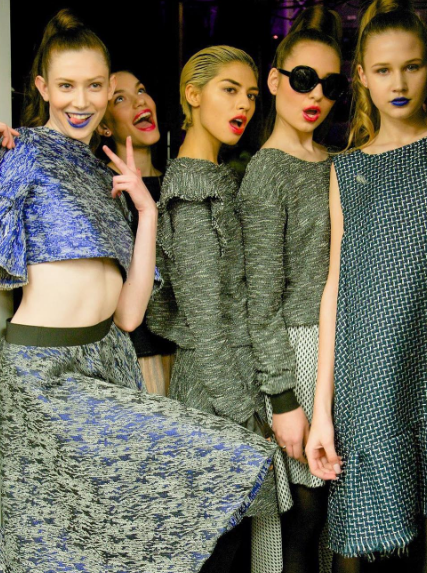 SNTF: How do you discover new designers to showcase at VFW?
JA: We have many different ways of discovering new designers to showcase. We have a program where we sponsor designers from previous seasons and schools. We also seek out designers who have won fashion design competitions or I'll attend speaking engagements and other shows to network and meet potential new talent.
SNTF: Are you forecasting any major trends for the upcoming show?
JA: I'm not one to predict or chase trends, but by traveling and attending international fashion weeks throughout the year I'm able to get a first-hand look at a lot of unique pieces – but only a few of them really stick in my mind. A few trends I've noticed so far for Spring/Summer 2018 are prints and colour. Large, bold prints with simple palettes; black, white and primary colours.
SNTF: We imagine your schedule must be pretty hectic. What does a typical day in your life look like?
JA: Now that VFW is 17 years and 30 seasons in, I'm less busy than I used to be thanks to my amazing team. My only challenge, for now, is that demand is higher because we also have to work on Asia's time because of Amazon Fashion Week in Tokyo this October. But this is actually a good thing, I don't see it as hectic, but more of a dream come true. I actually used to visualize this when I first started VFW, where there's a daytime shift and a nighttime shift. The more work we have to complete, the more trust they have in us.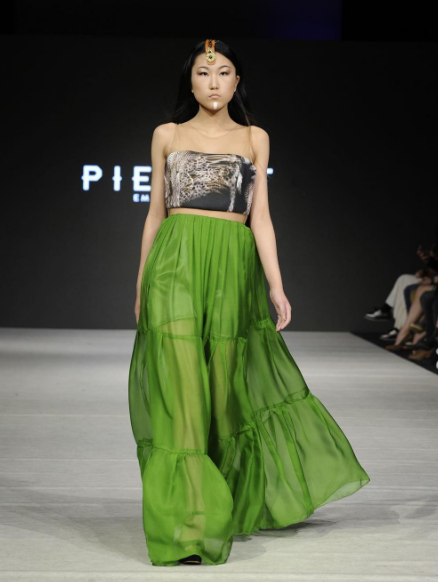 SNTF: Is there anything that you wish you had known about the fashion industry before you got started?
JA: Yes, I would tell my younger self to learn graphic design! *laughs*
SNTF:  What advice do you have for women and men looking to pursue careers in Fashion?
JA: Focus on your drive and on yourself. Identify why you chose to design and let that guide you. If this is what you want to do, then go all the way and give it everything you've got. It's a matter of asking yourself how badly do I want this? If you want it, commit to it and take action. Don't think about a plan B.
SNTF: VFW must keep you pretty busy. How do you handle work/life balance?
JA: To be honest, I'm not very good at it, but I try. After work I'll try to go to the gym, meet up with friends or even just rest and take some time for myself.
SNTF: And finally, what do you wake up looking forward to? What's next for VFW?
JA: I'm looking forward to Amazon Fashion Week in Tokyo this year, New York in 2018 and London in 2019.
You can stay up-to-date with Vancouver Fashion Week by following them on Instagram.
All images courtesy of Vancouver Fashion Week
By: Ainsley Smith, Toronto, @ainsleysmithy
Are you an employer? Post your fashion job here.
Are you a job seeker? Find fashion jobs here.
Don't forget to follow us on Instagram for the latest fashion jobs, career advice and fashion trends!