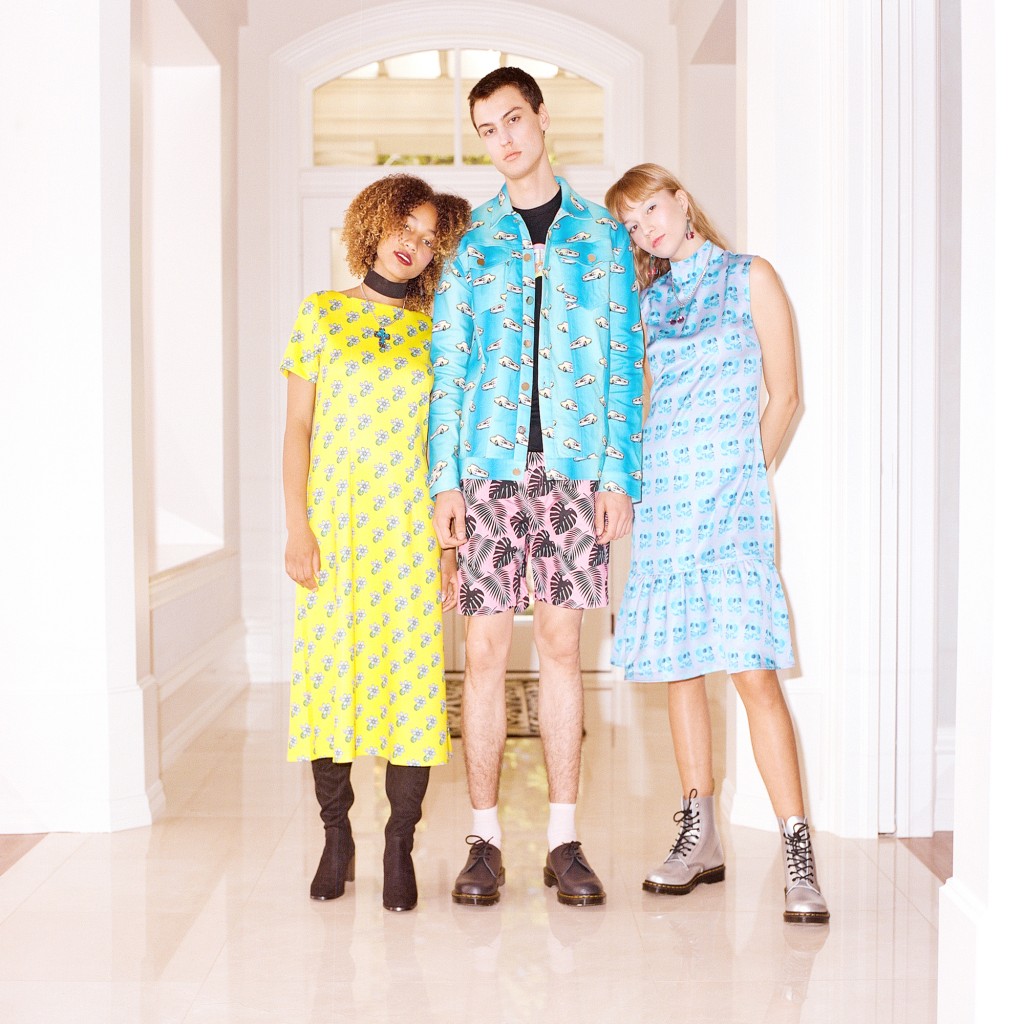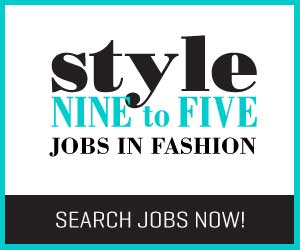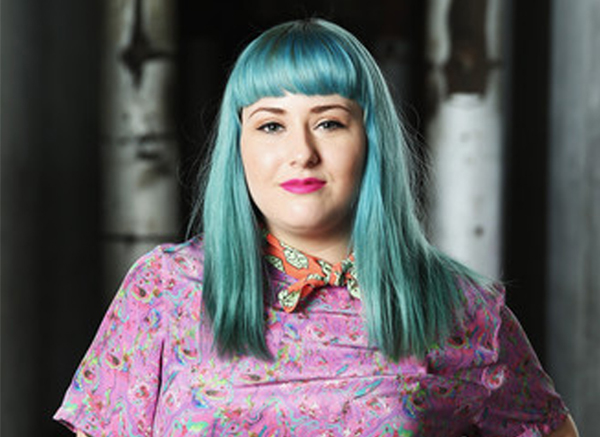 Known for her bold prints and never shying away from colour, Toronto-based designer Hayley Elsaesser is taking the fashion world by storm. Since launching in 2013, Hayley has shown her collections at Fashion Weeks in Toronto, Australia, and now New York City and Katy Perry, Miley Cyrus, Joe Jonas, Kat Von D, Winnie Harlow, and Lilly Singh are just some of the big names who can be seen rocking Hayley's designs.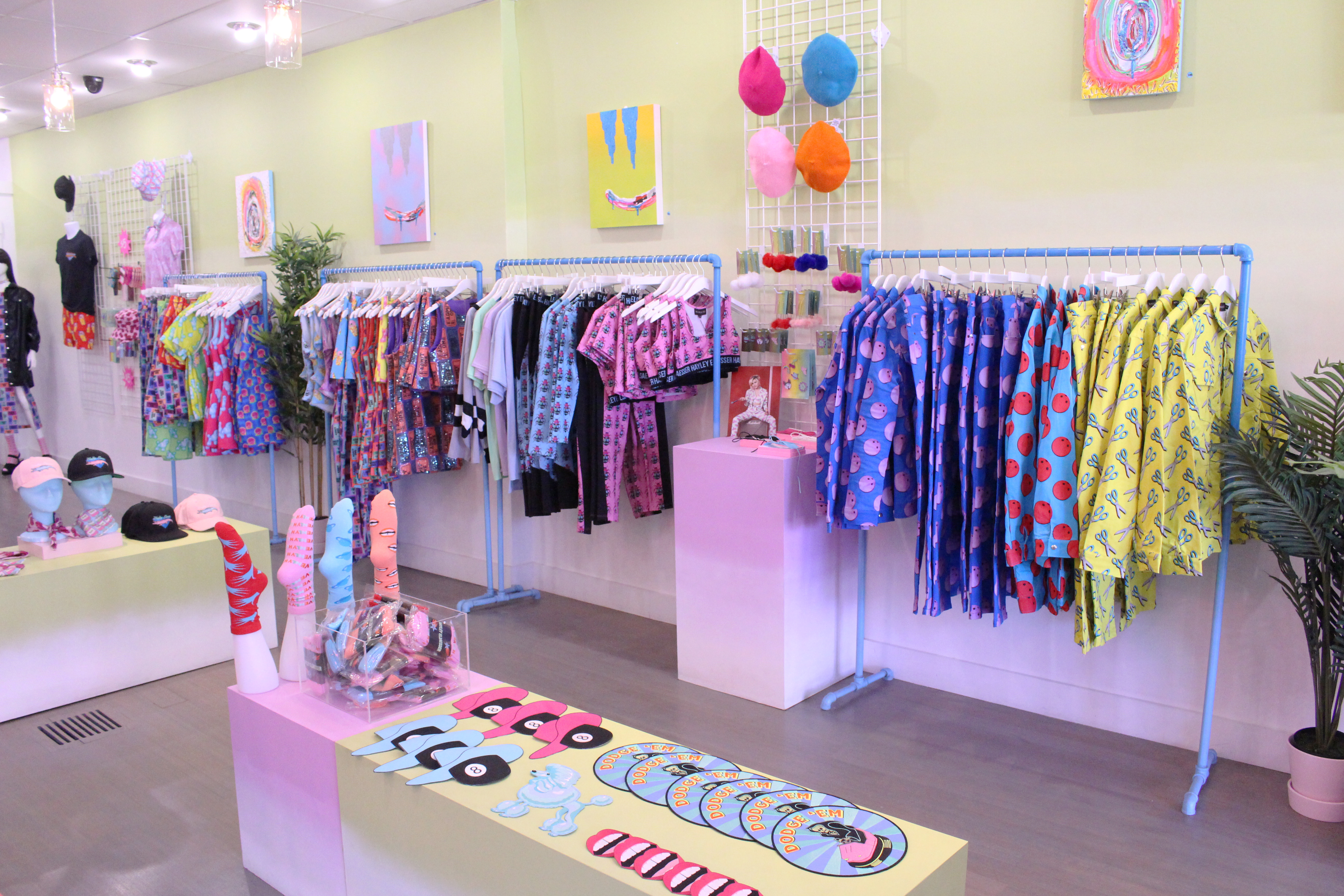 Style Nine to Five not only had the opportunity to check out Hayley's latest collection, Verona Beach, but we also had the chance to chat with Hayley and learn about how she broke into the fashion industry, where finds inspiration, and what's next for her business.
SNTF: So Hayley, can you first tell us a bit about the years before launching your clothing line and what led you to start a career in the entrepreneurial world.
HE: Before I started my label, I was studying fashion design in Brisbane, Australia after deciding a Psychology degree at Brock University wasn't for me after a semester. I moved on to Kwantlen College in Vancouver, where I learned the more technical aspects of pattern making, construction, material properties, etc. Vancouver is very much about the function of garments and is very outdoorsy so I didn't quite fit there, but I'm glad I learned the more practical aspects of clothing design and manufacturing.
I decided to move overseas and my technical background gave me a leg up in the more theoretical design program in Australia. My aesthetic fit way better with the fun and colourful nature of Australian fashion, so I got a fair amount of positive attention as a student. I was selected along with 11 other graduates from across the country to participate in the Melbourne Fashion Festival where I made my runway debut to rave reviews and positive feedback. I had originally intended to work for another brand, but due to the feedback from that debut, I decided to branch out on my own.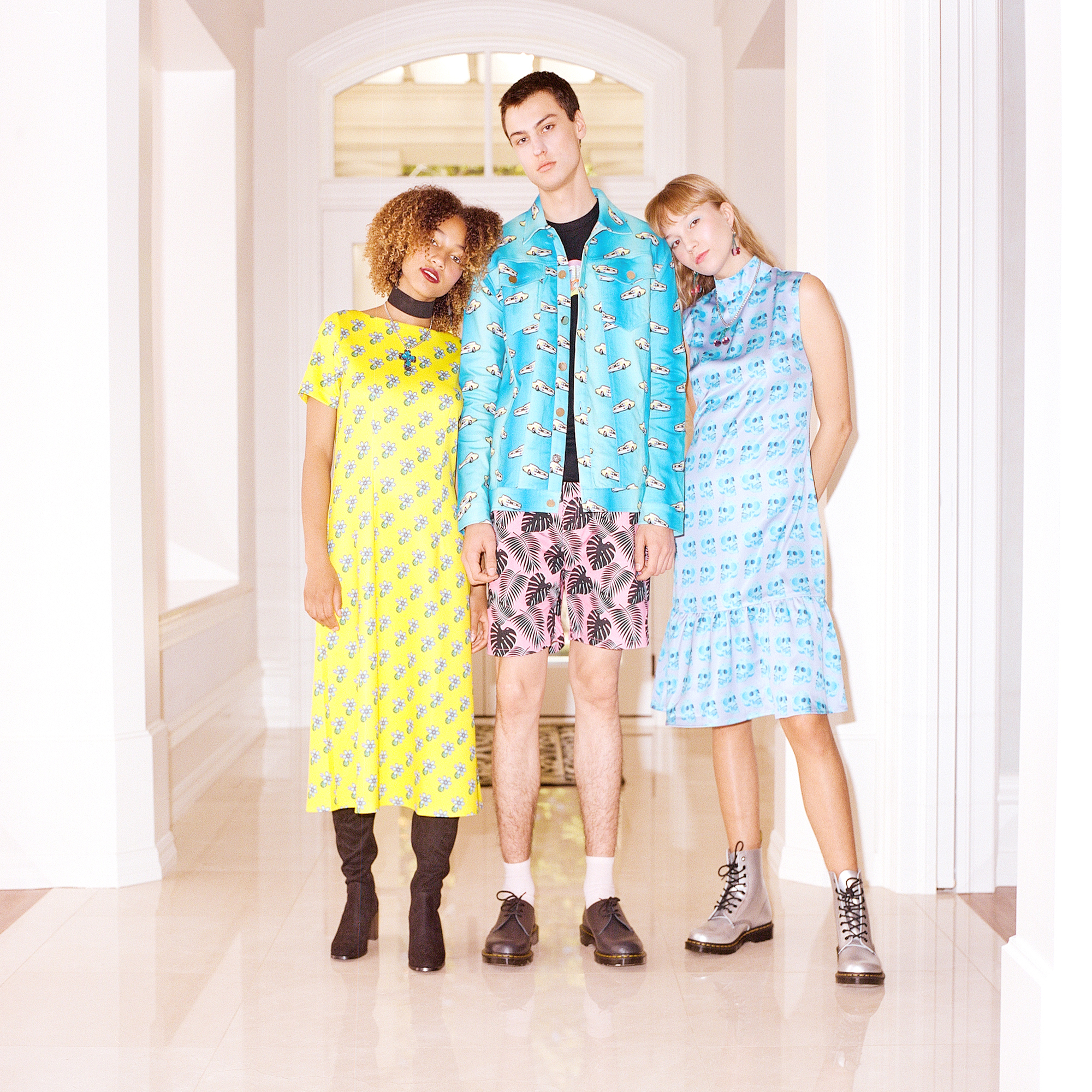 SNTF: Did you always want to be a fashion designer? When did you know it was time to take the plunge and start your own clothing line and retail store?
HE: I didn't really know what I wanted to do growing up. School came pretty easy to me but I wasn't that interested in excelling academically. I started buying vintage clothes from Value Village and Goodwill when I was in high school and reselling them online.
Eventually, after learning to sew in class, my brother helped me buy a sewing machine and a dress form and I started reworking stuff and making my own designs. I even made my own prom dress. After I got positive feedback from my graduate showcase at Melbourne Fashion Week, I showed at Sydney Fashion Week and started an online store. When I moved back to Canada, I got a bit of financial backing from an angel investor and decided to expand into a retail space. It all just sort of happened, and I've learned to capitalize on opportunities as they come.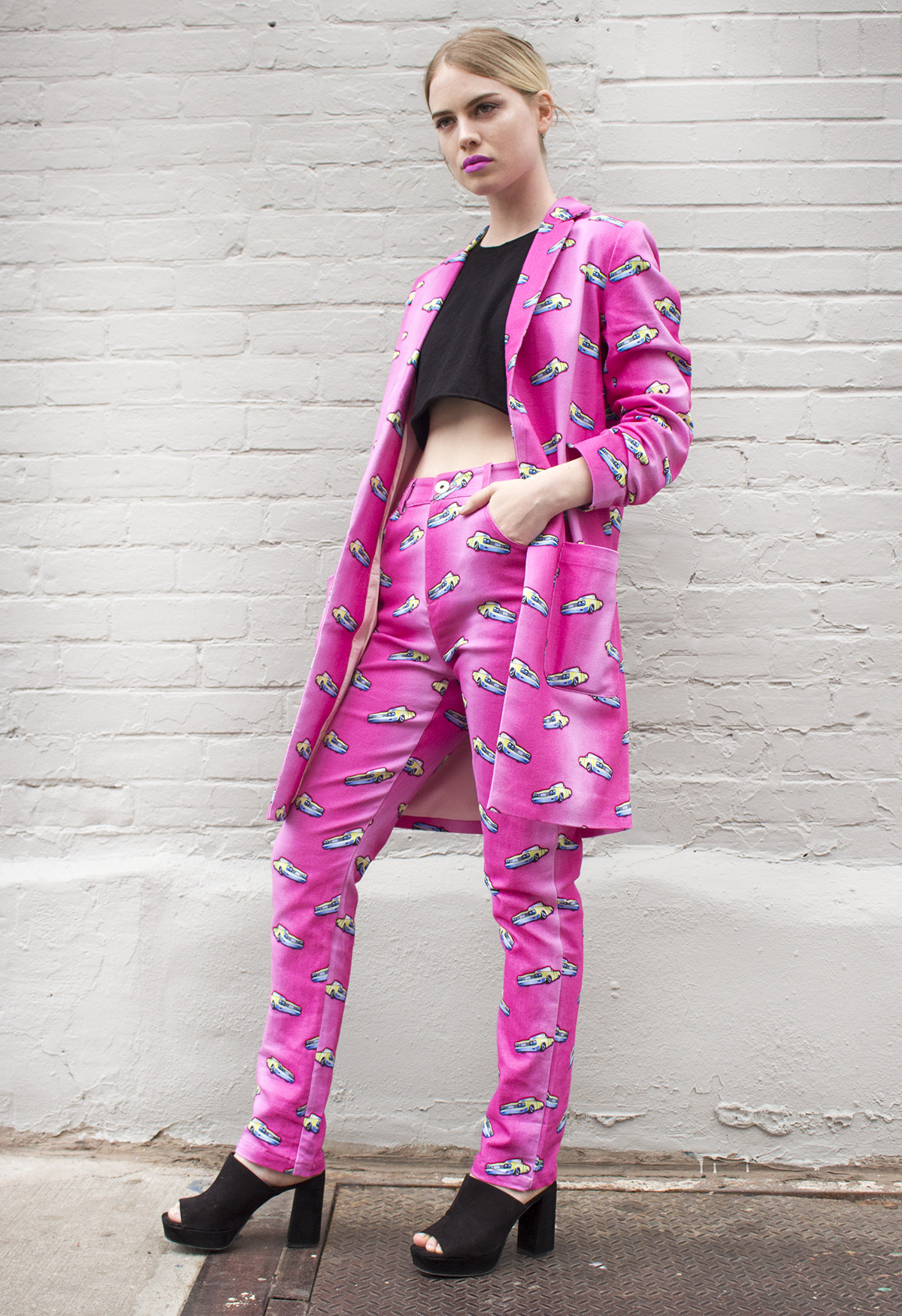 SNTF: What's the most important thing you've learned so far since launching your collection?
HE: Just to be authentic and not worry too much about trends. There are people who make a career out of predicting what the next hottest colour or pant style will be but I just try to be myself, design to my taste and take inspiration from things that are cool and timeless and let the rest happen organically. I think I sort of take in ideas by diffusion and then release them back into the ether in a digested form. Really none of us knows what trend or style is going to take off, or what the tipping point will be, so you might as well design what you want to see people wearing and hope your story is clear.
SNTF: In the fashion world, it's common to see designers stick to a pretty neutral colour palette, but your collection incorporates bright colours and contrasting patterns, which is a refreshing change. Have you found that the use of bold colours has allowed you to stand out from the crowd?
HE: Definitely.  I think it is pretty easy for me to stand out, especially in Canada. Canadian fashion is dominated by darker colours, wintery fabrics, and generally 'safe' looks. I am well-known nationally as the go-to designer for prints and colours which is a great way for me to differentiate myself. I think the fact that my appearance is kind of out-of-the-ordinary as well helps identify my brand as uniquely left-of-centre.
SNTF:  You previewed your FW17 collection at NYFW for the first time ever, what was that experience like?
HE: It was crazy. It was a ton of work, and trying to coordinate rentals, vendors, models and deliveries from Canada was not an easy feat, but it was definitely worth it. We worked closely with Hasbro (the collection is inspired by My Little Pony) and a NYC- based PR firm to ensure a great presentation and amazing turnout. We actually had a line-up around the block, and unfortunately ended up having to turn people away. The venue, Milk Studios is renowned in fashion circles, so that definitely helped, and we had great local models. My team and I basically worked for a month straight, but it was a great experience and an amazing opportunity to showcase in such an international mecca of a city.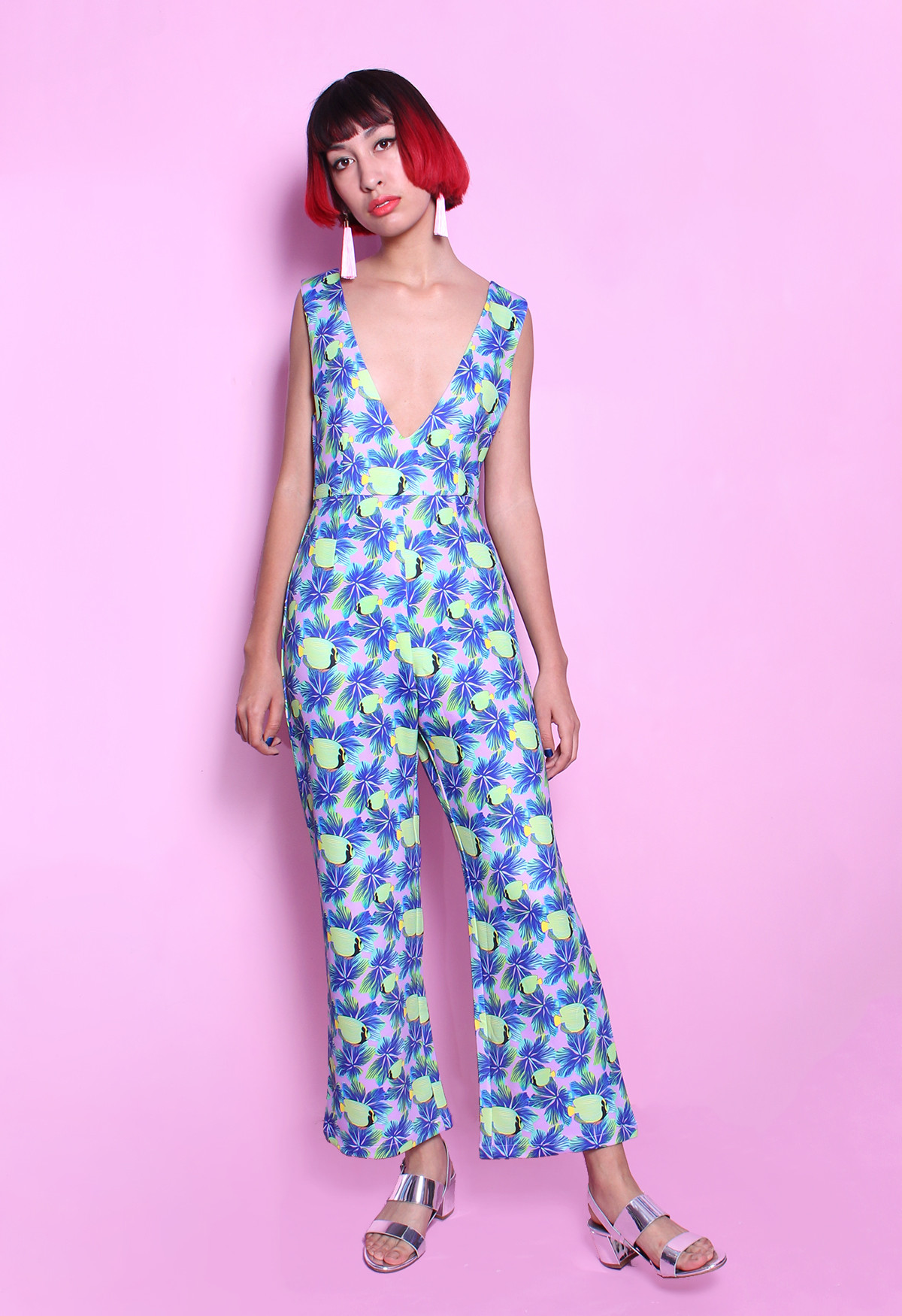 SNTF: Tell us about your design process? Where do you find inspiration?
HE: I generally draw inspiration from pop culture, movies, music, and childhood nostalgia. Basically, anything that alludes to an ethereal memory or feeling of déjà vu. Once I've selected a theme for my collection, I start with the icons for the prints. Once I lay out the prints I try a bunch of different colour combinations and try to do contrasting colours and patterns so that I can mix and match in order to piece together my collection. Once I have my prints I think about the style of garment that would work best or the fabric that would flow the nicest with the colours and it comes together from there.
SNTF: How did you learn the ins and outs of running a business?
HE: To be honest, I am still learning. I have always known the value of a dollar, and I am generally kind of a cynical and not overly excitable person so I don't get too carried away when opportunities come along. I have learned to budget my time and have had some great press and celebrity placements which has helped a lot.
Recently, my brother came on board to run the business side of things, so that I can focus on designing. My design process comes fairly easily to me, but it is still very time consuming. My husband also helps with graphic design, so it is a family business. We all work together to keep things running smoothly, and along with my other team members, I feel like we can take on any challenge. A startup is a difficult endeavour regardless of the industry, but fashion can be especially fickle. Trends are always in flux, and with social media it is a new world out there. I've learned to be true to myself and not get taken advantage of, and that has been my saving grace.
SNTF: What's some advice you'd give to any woman (or man) questioning their career path and considering starting their own business instead?
HE: You have to be prepared to make your career your life if you want to successfully start a business, so it better be something you are passionate about. I am sure there are jobs or investments that can be lucrative and not especially time-consuming, but that is definitely not my experience. When I was doing it myself I found it very difficult to balance work and life and I am still struggling with that. I would say at the end of the day you need to know your strengths, surround yourself with good people and be true to yourself.
SNTF: Running your own business must keep you pretty busy. How do you find a work-life balance? What do you do to unwind after a long work week?
HE: I generally find it difficult to find a healthy balance and I need to pay better attention to that going forward. Because I love what I do, it is not 'work' in the conventional sense, but it has definitely taken over my life. When I have time, I like to watch Netflix and spend time with my husband, family, and cat, Phantom.
SNTF: And finally, what do you wake up looking forward to? What's next for your career and business?
HE: We have some exciting collaborations and new third party retail opportunities coming up soon, so I am excited for that! In general, we want to be available in more retail stores across Canada and around the world, to expand our online presence globally and further cement our brand as a unique entity equally suited to collaborative releases with retailers and other brands or standing on our two feet as an inclusive, and positive company. Honestly, I love designing and seeing my clothing on people, so the more of that I can do, the happier I'll be!
To follow along with Hayley's creative journey, make sure to show her some love on Instagram or check out her website.
By: Ainsley Smith, Toronto, @ainsleysmithy
Are you an employer? Post your fashion job here.
Are you a job seeker? Find fashion jobs here.
Don't forget to follow us on Instagram for the latest fashion jobs, career advice and fashion trends!