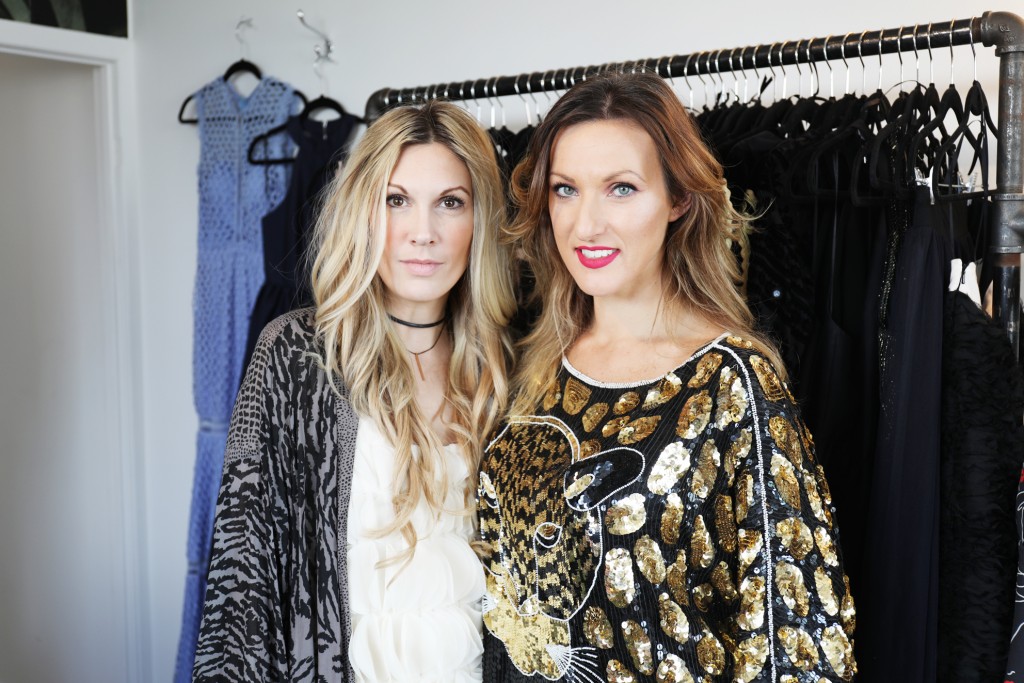 If you haven't heard of Studio Fitzroy, we are positive you will be heading there right after this interview. Best friends since kindergarten, Julie Buczkowski and Angela Pastor decided to make a change from their routine jobs in television to become their own bosses.
Over the course of many lunches constructing a business plan to vacations used for buying trips, the foundation of Fitzroy Boutique began with the support of their eclectic personal style and envious travel adventures. Nestled in the trendy Dundas and Ossington neighbourhood, where some of the city's most diverse restaurants and bars, eclectic shops, and a multicultural blend of tenants' call home, Studio Fitzroy Dress Rentals and their many beautiful frocks hold a permanent residency at 1227 Dundas Street West.
SNTF recently had the opportunity to sit down with the Fitzroy Girl Bosses to learn about the company's evolution, where it's headed and what it takes to run a fashion company.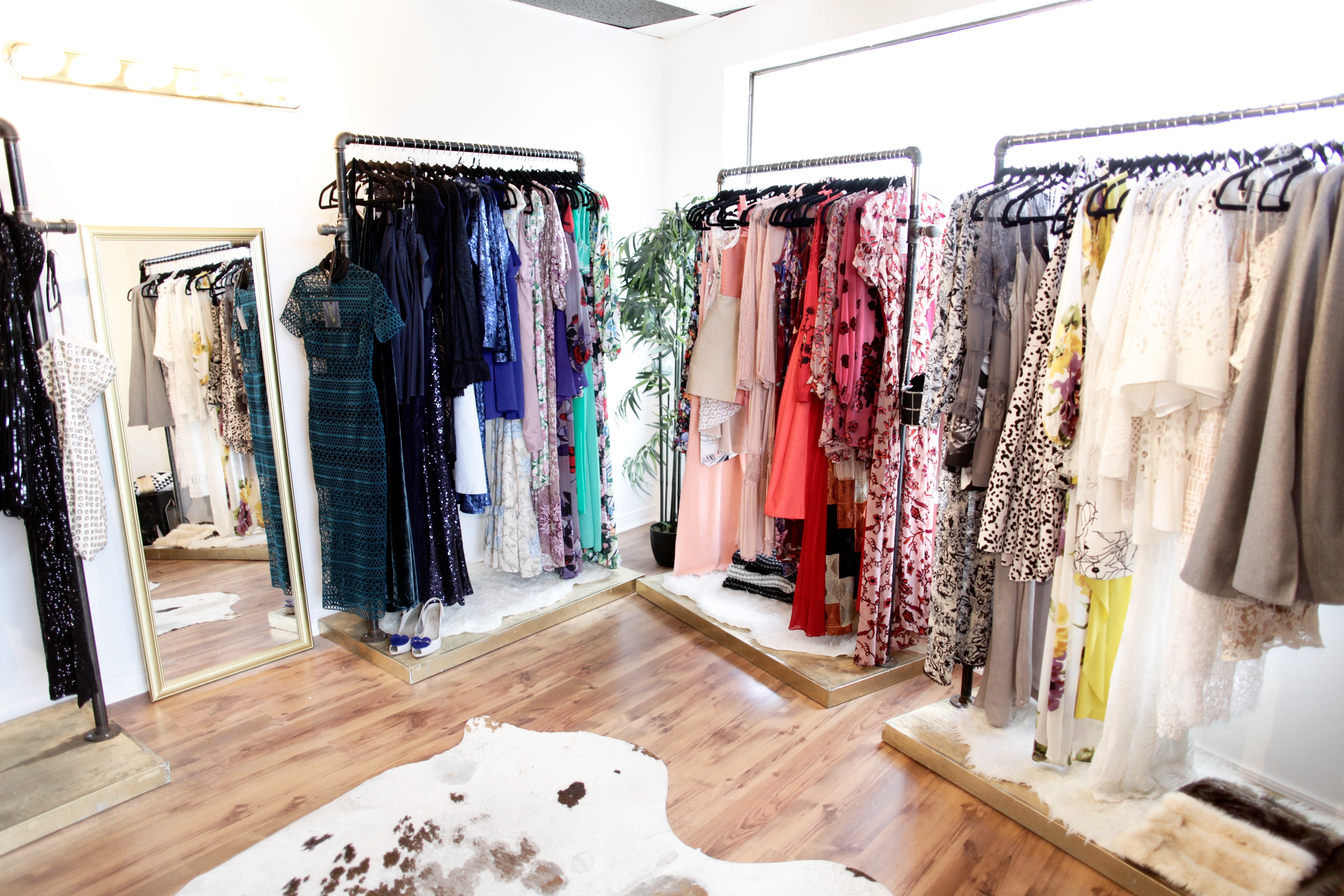 SNTF: So ladies, what was your motivation for starting a business?
JB & AP: Ultimately, we wanted to be our own bosses and create something that was ours and took sole responsibility for. We both love fashion, but we wanted to have the type of lifestyle where we called the shots and sculpted our own business into a brand that can evolve and grow with us. There is no better feeling than making our own schedule and being a part of a creation from the ultimate beginning and watching where it takes us.
SNTF: How did Fitzroy become to be, and what were your goals?
AP: Once upon a time I lived in New Zealand and discovered all these cool, eclectic Australian brands before they were known like they are today. There is such a wide variety of shops in this area in Melbourne called Fitzroy which would be comparable to our Queen Street and Ossington area of Toronto where there is everything for everyone. So we named our shop after the shopping district because the majority of the lines we wanted to carry were Australian labels.
We truly wanted to bring something to Toronto that you wouldn't be able to find here and many of them weren't available in the city. We discovered at the time, there were many high-end fashion boutiques and retailers as well as the Zara's and H&Ms, but not a selection of in between. We decided our price points would always be under $200 in order for our pieces to be accessible to everyone without breaking the bank.
SNTF: How has your goal/vision changed since you started?
JB & AP: We started as a pop-up shop to bring a distinctive and novel element to our business in Toronto. As a startup company, it also helped us eliminate the overhead cost of a permanent space and allowed us to test the various markets Toronto has to offer.
Within the five years of Fitzroy Boutique, there were challenges we had to face like high rental costs and the growth of competition. We had many bloggers and media companies inquire about borrowing dresses and we thought about the idea of renting them. We tested it out with a few racks of clothing and customers kept coming back and just walking in for the rentals. So three racks turned to five and quickly the majority of the store was rental racks. It's more economical, a great way to wear a designer gown for less, and in our social media culture, you don't want to be photographed in the same dress twice.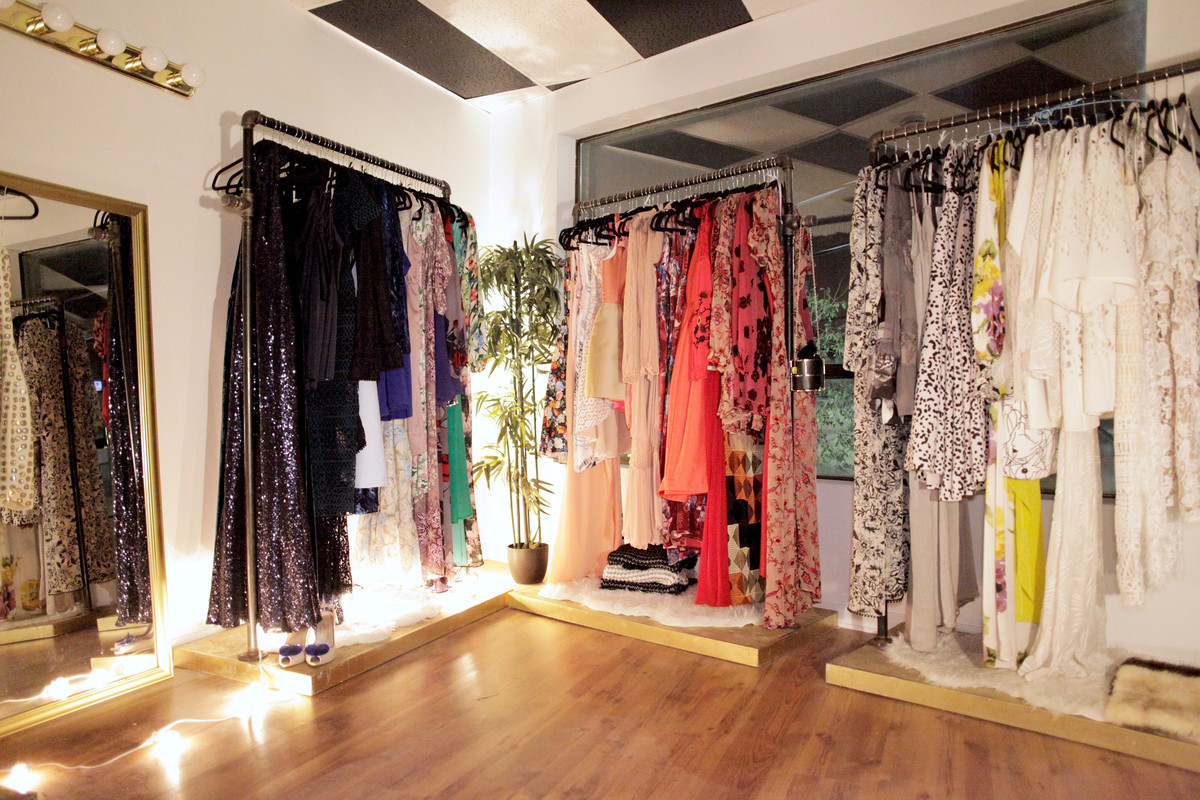 SNTF: What inspires your own personal styles?
JB & AP: Street style fashion. Angela is more of a tomboy and has a cool look all the time. She takes risks with blending different vintage pieces together with her own aesthetic and always results in an eye-catching outfit. I [Julie] on the other hand, am more feminine and flirty. I like mixing pretty pieces whether a top or skirt but have to throw in an edgy twist of something. We always stuck to what we liked and it's what we relied on when picking pieces for the shop. We came to realize what the Canadian customer likes, but with rentals, you can be more adventurous and our client takes the opportunity to be more willing to take risks.
SNTF: What makes Fitzroy different in Toronto?
JB & AP: Our eye and what we pick is what makes us stand out. We always went with the motto "All Killer No Filler," so every single piece we have picked is special and unique, not a "filler."  We want our clients to look and touch every item and see how detailed they are and why we picked them. You can get something simple anywhere, but we provide items that are memorable and custom to the needs and wants of our Fitzroy girl. We want every dress to be where the girl feels amazing. With the rentals, we love that we get women who are renting for happy occasions that are meaningful in their lives. Remembering the special day will make you reminisce on the dress as well. We feel there is good energy in all the dresses.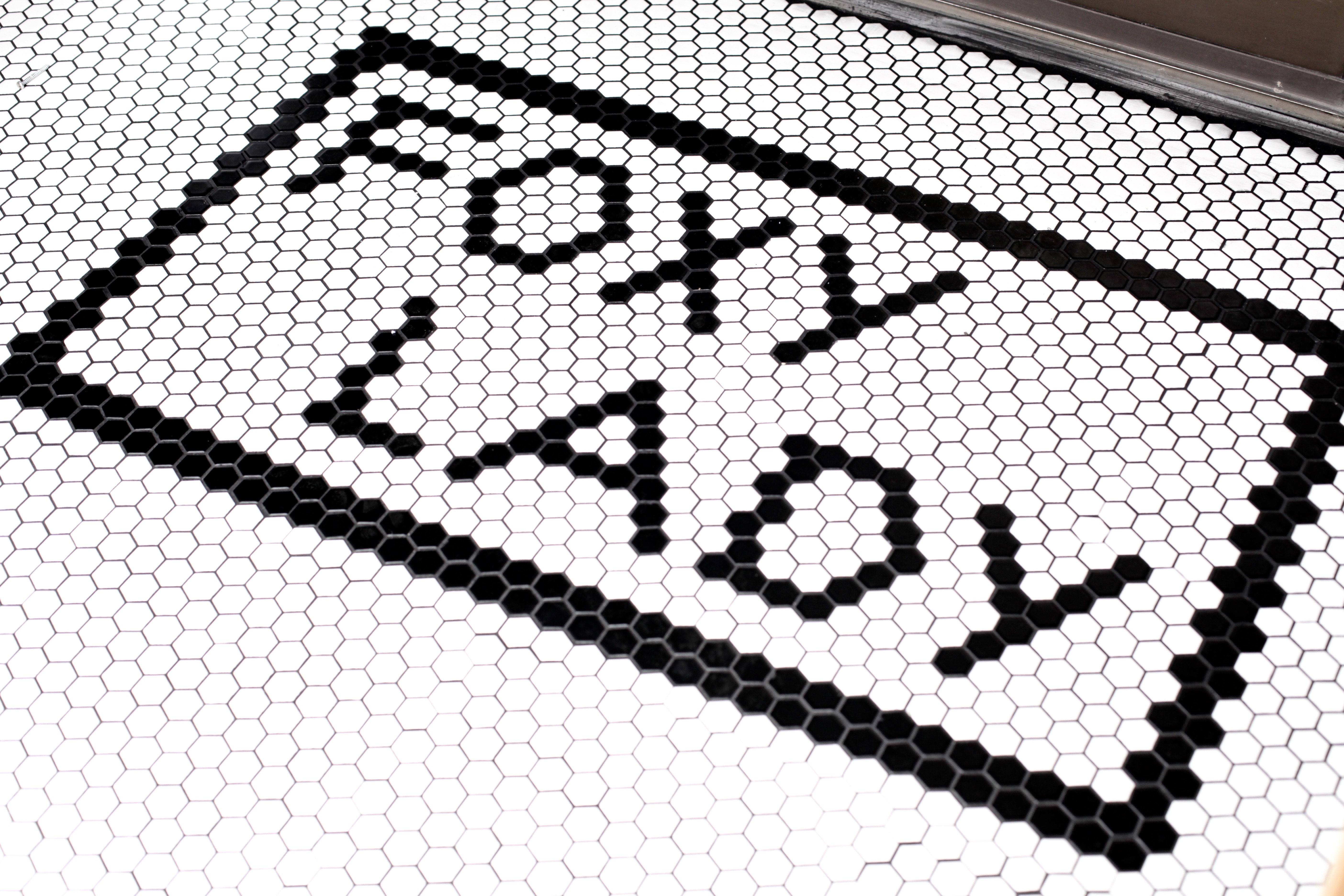 SNTF: What advice would you give to those looking to start their own business?
JB & AP: If you have an idea just start from there. It is overwhelming, a lot of work, and there are plenty of ups and downs, but if you just start a plan or talk to someone who is already experiencing it, it all helps.  Once you gain momentum on the small beginning parts you will accomplish so many of your goals and ultimately decide how you want the business to reflect you.
SNTF: Where do you see the company in five years?
JB & AP: We see ourselves being the Uber of dress rentals. That is what we want for Fitzroy. We want to be across Canada, have locations country wide, and eventually create a platform where it will be easy for our customer to pick, choose, and rent our dresses. Our love for fashion is what makes us want every woman to be able to experience wearing a designer dress and feel good for every occasion.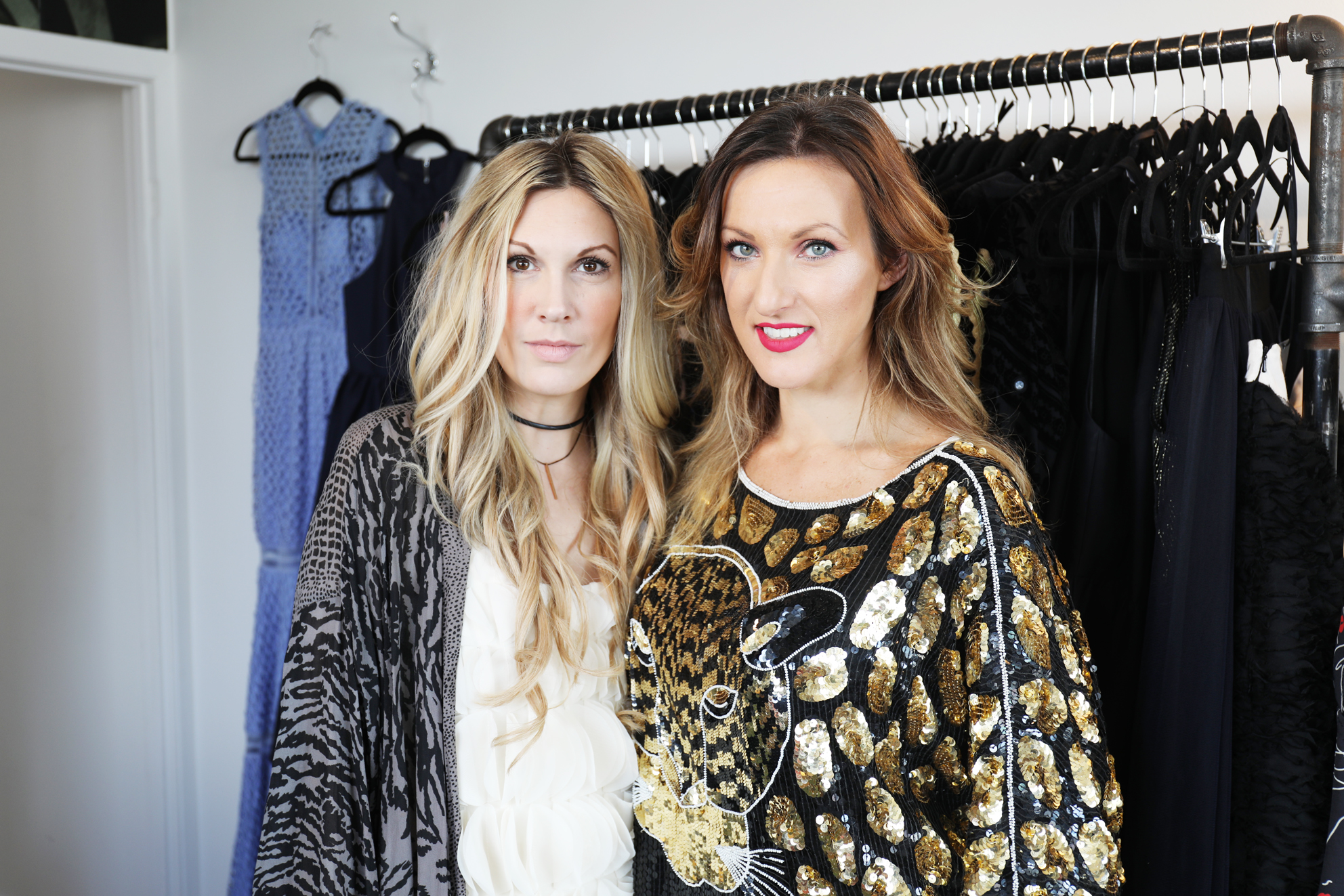 You can stay up to date with Studio Fitzroy Dress Rentals and all the fabulous new frocks coming into the shop by visiting their website and following them on Instagram.
All images courtesy of Studio Fitzroy Boutique
By Ivana Pavkovic, Toronto, @iforeveronvacation
Are you an employer? Post your fashion job here.
Are you a job seeker? Find fashion jobs here.
Don't forget to follow us on Instagram for the latest fashion jobs, career advice and fashion trends!