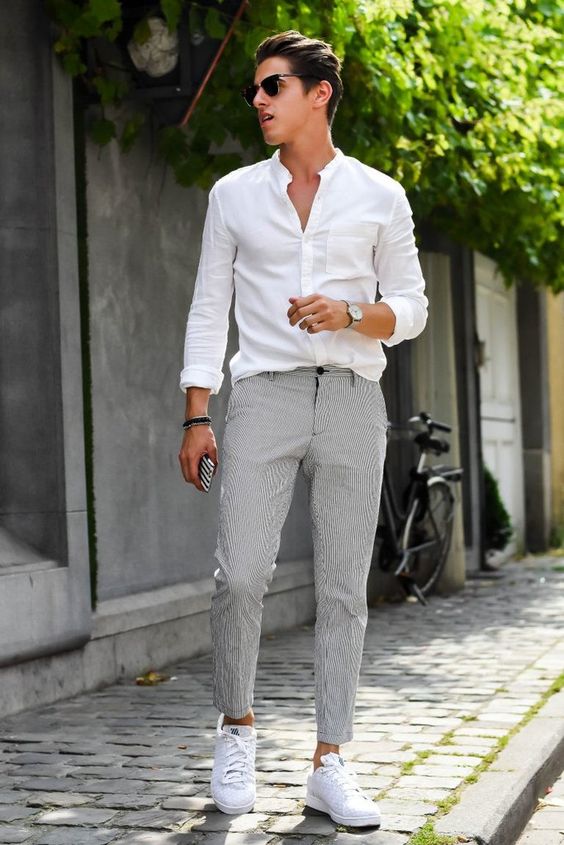 Now that the warm summer weather is finally here to stay, it's time to toss your old, worn-out shoes and make room for some slicker options. Sleek sneakers are here to stay and at Style Nine To Five, we're here to help you accommodate yourself with the hottest new trends to breach the fashion world of men's footwear. Whether you're looking for an office-approved sneaker, something wear when you venture on evenings out or simply something for meeting up with friends to grab a bite to eat, here are the top five sneakers you need to keep an eye out for this season.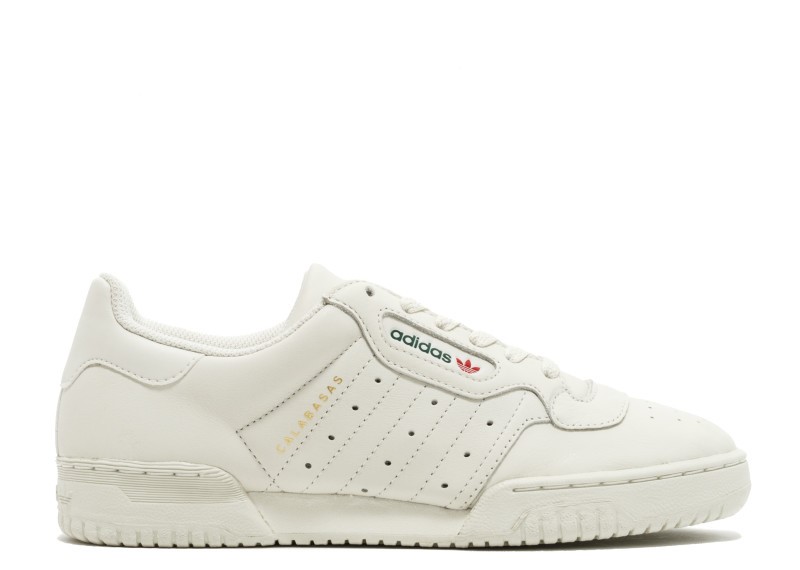 The Laidback Streetwear

You've probably seen these sneakers in every fashion blogger's articles from NYC to TO.  These are the hype sneakers that keep finding their way back into your timelines. Despite the hefty price tag, Kanye West's flagship design collaboration with Adidas has surely made an impact on men's streetwear. The newly designed Adidas Yeezy Powerhouse "Calabasas" looks perfect when paired with a straight leg dress pant or green, tan or maroon chinos on casual days.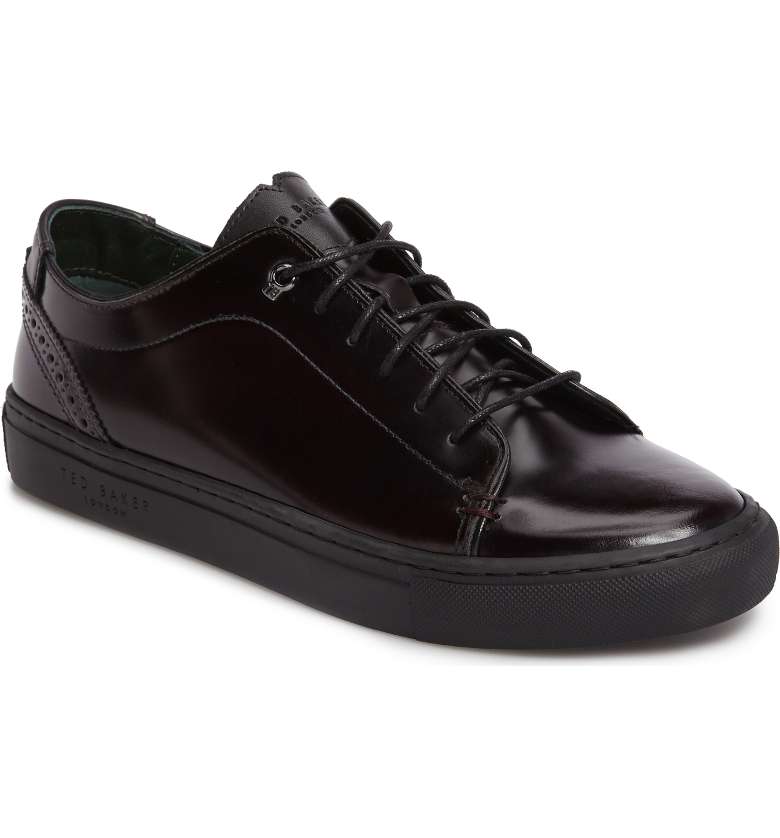 The Dress Shoe Sneaker
This Ted Baker low-rise leather sneaker gives off a polished yet edgy look for men and is perfect for those who are not a fan of colours. The detailed trim of the shoe gives off simplicity but sophistication for every scheduled meeting you may have this week! It's the best of both worlds, comfortability and style all in one shoe. If you don't prefer black, this shoe is also available in tan, light brown, and red. Pair these shoes with a pair of tailored shorts and button-up short sleeve for the hot work days.
The Athletic Sneaker

This sneaker is made with a lightweight mesh material that is perfect for the high temperatures that will be rising throughout the work day.  If you want to wear an office-appropriate sneaker but want to get some comfortability in your step, this Deross sneaker will be it. Pair these kicks with a black or white long sleeve button-up and cuffed jeans or navy trousers.
The Slip-On and Go Sneaker

If you're a no shoelaces kind of guy and prefer not having to worry about your laces coming undone throughout the busy workday then these Vince Conway slip-ons are meant for you.  These slip-on sneakers are best paired with a straight leg pant denim or tailored and cuffed at the ankles to keep extra cool this season.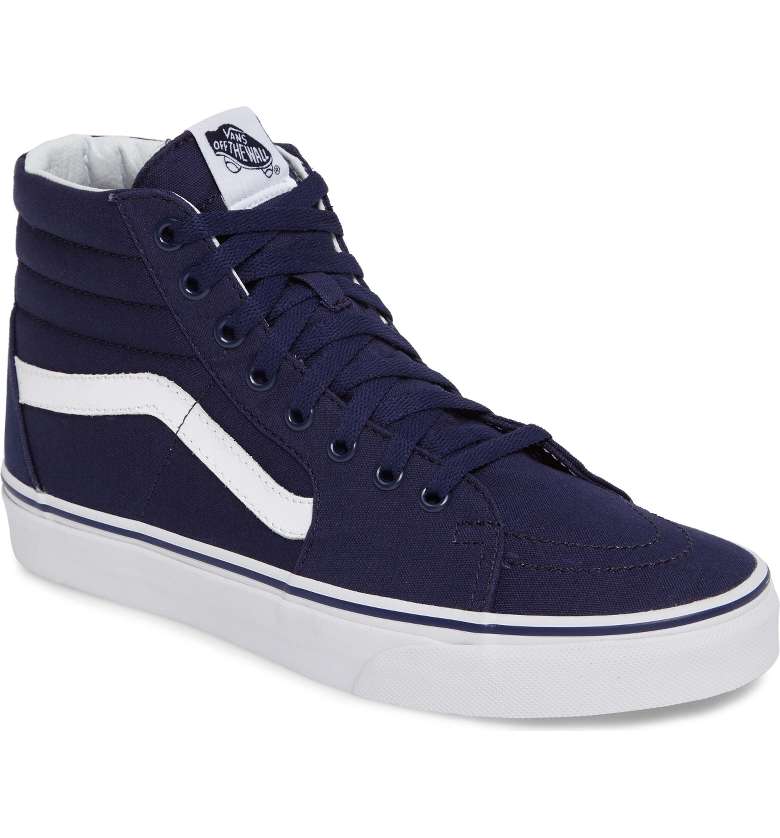 The Hi-Top Sneaker

Believe it or not, but Vans were first released almost 40 years ago, but they've never been cooler than they are today. These hi-top sneakers will add a vintage vibe to your workwear, whatever you decide to wear that day. These sneakers are definitely more appropriate for casual days or to a BBQ with some close friends!
Inspiration Image:
Inspiration image courtesy of Matt G Style
Product Info:
1. Adidas Yeezy Powerhouse "Calabasas", $250, available at Flightclub.com
2. London Ted Baker, Kiing Classic Sneaker, $271.31, available at Nordstorm
3. Deross Sneaker, $180,76, available at Nordstorm
4. Vince Conway Slip-on, $312.85, available at Nordstorm
5. Vans Sk8-Hi Sneaker, $104.21, available at Nordstorm
By: Carly Brascoupé, Toronto, @carlyyr0se
Are you an employer? Post your fashion job here.
Are you a job seeker? Find fashion jobs here.
Don't forget to follow us on Instagram for the latest fashion jobs, career advice and fashion trends!