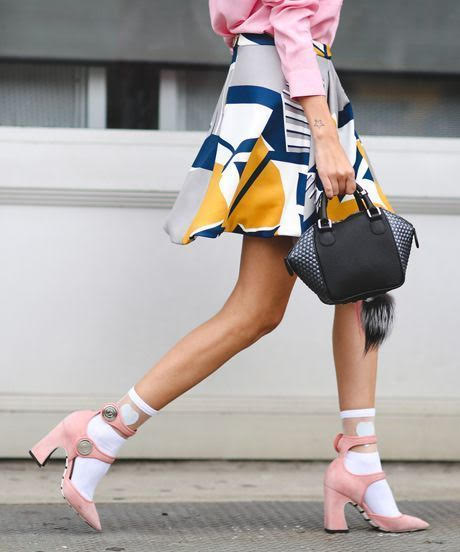 Fashion socks are probably one of those trends you want to try and experiment with, but after a long and tumultuous debate, you decide you and your closet just can't work with them. You convince yourself you can't pull them off, but please, allow us to change your mind and help you find the connection between your footwear and closet.  Like everything else, it was only a matter of time before socks got a face-lift and began to be the new style trend. From fishnets to colorful socks, you no longer have to say goodbye to all your cute peep toe heels after the summer months. There is a sock for every shoe and every outfit you can think of. Here are some vibrating inspirations to get you pulling out all your socks for your next outing.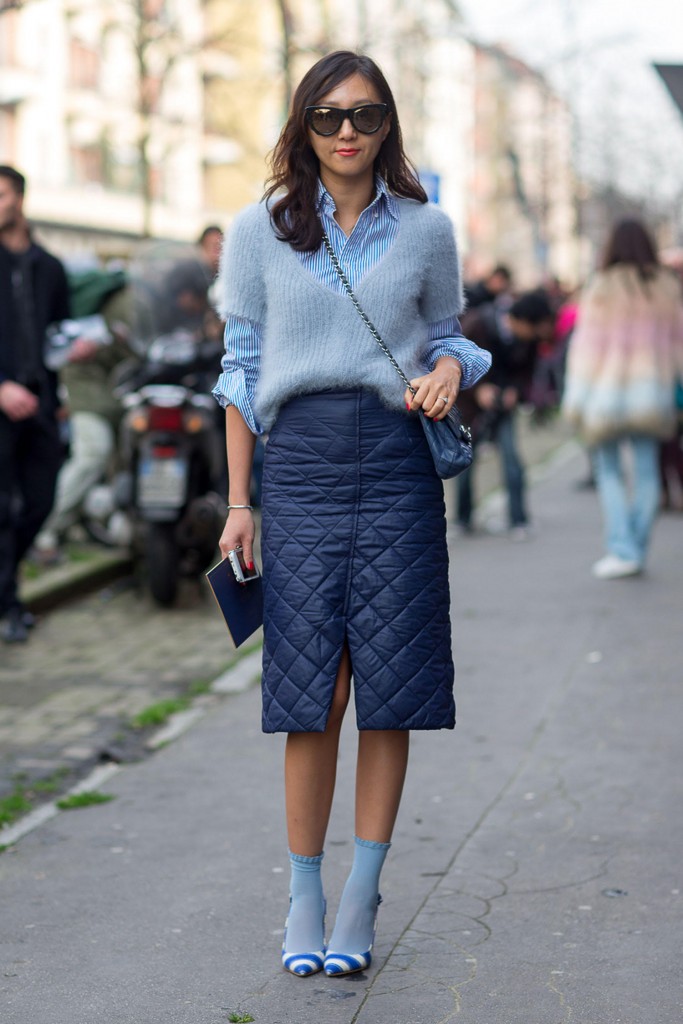 Monochromatic
When testing the waters with socks and heels, an easy way to choose what looks right is to stick to a color scheme for your entire look. Creating a monochromatic outfit will add ease and comfort to your style and the socks will complement your effortless class.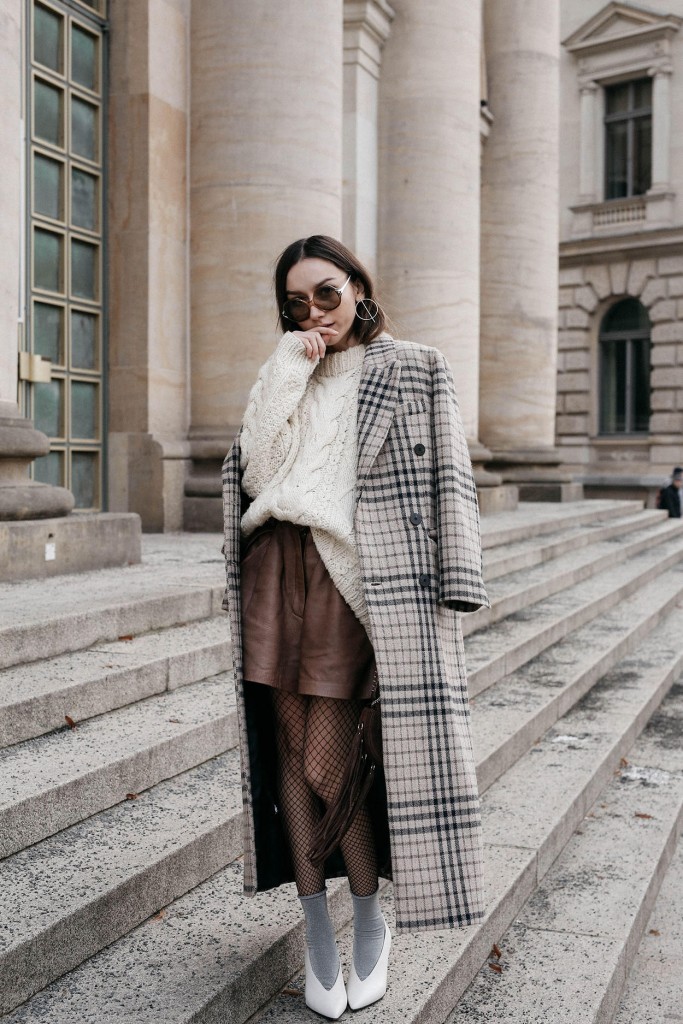 Fishnet
The '90s are back with fishnet stockings taking the spotlight and being the staple item you need this season. Whether styled with a feminine dress or layered under distressed denim, fishnets are a growing trend that will give your feet some well-deserved attention. Famously worn in black, be an expert and layer a thin ankle sock to display your confident style.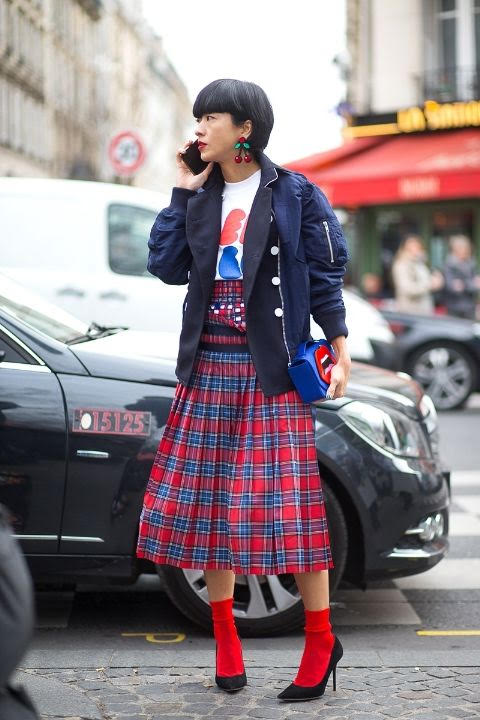 Colour
The trick to wearing colourful socks with heels is to match your socks to a focal colour in your outfit. Depending on how bold or subtle you prefer your socks to be, playing with texture and fabric will give you the knockout factor that everyone will be complimenting you on.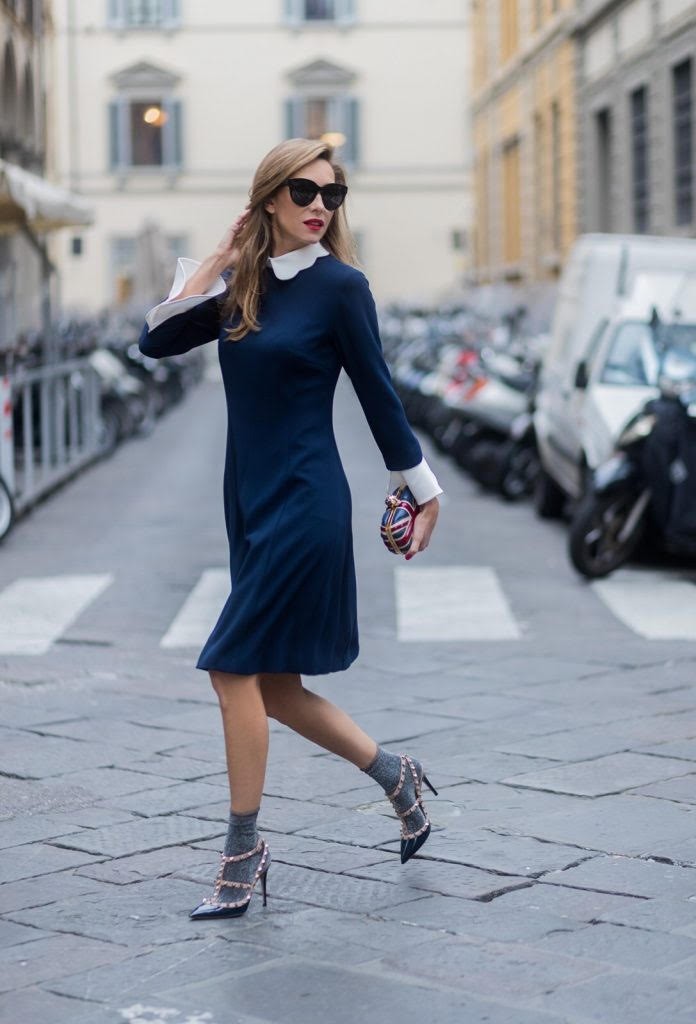 Work Attire
While fashionable socks might seem only fitting for the super trendy adventure seekers, they are actually a chic way to bring some flair to the office. A pair of sheer black, blush pink or grey socks can be a welcomed addition to your skirts, dresses, and cropped pants. If you want to be bold, try a shoe in a pop of color or strappy detail to really show off the socks.
Party Time
This is your time to shine and take your socks on a night out on the town. Wearing shimmer and beaded socks might sound over the top; they are the perfect way to enhance an understated party outfit. An LBD with a pair of black-jeweled socks will take your style from simple to turning heads.
Inspirational Images:
Image courtesy of Pinterest
Featured Images
>By Ivana Pavkovic, Toronto, @iforeveronvacation
Are you an employer? Post your fashion job here.
Are you a job seeker? Find fashion jobs here.
Don't forget to follow us on Instagram for the latest fashion jobs, career advice and fashion trends!