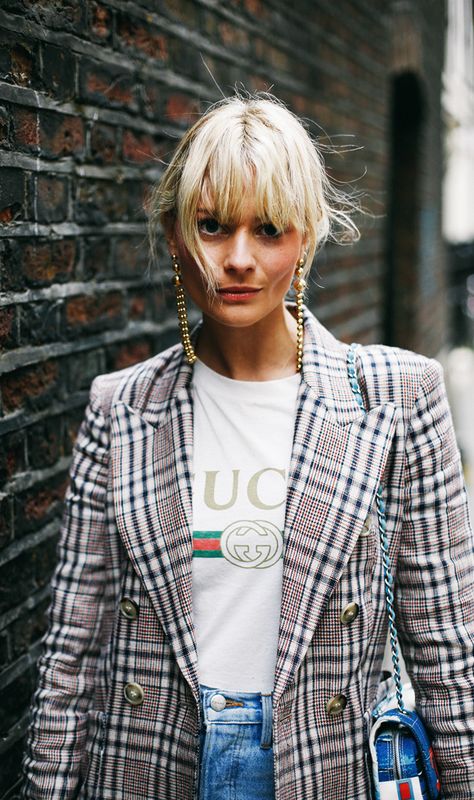 Now that the first week of the new year is behind us, it's time to start revamping our wardrobes so we can enter 2017 with our best (dressed) foot forward. And while 2016 was filled with plenty of trends that we loved rocking – athleisure wear and off the shoulder tops – we're ready to make room in our wardrobes for some new must-have pieces.
To ensure we all look our absolute best this year, we've put together a roundup of the seven items that every It-Girl needs to purchase in 2017. From the must-have colour to a trend we're thrilled to see make a comeback, there's something for everyone on this list.
Logo Tees
Remember when wearing a cliché band or brand logo t-shirt was considered seriously uncool? Well, those days are thankfully behind us, as 2017 is welcoming graphic tees – specifically those adorned with brand logos – with open arms. We saw how fashion bloggers made sports gear super chic in the past year – think Addidas, Nike, and Supreme – and it looks like this trend shows no sign of slowing down.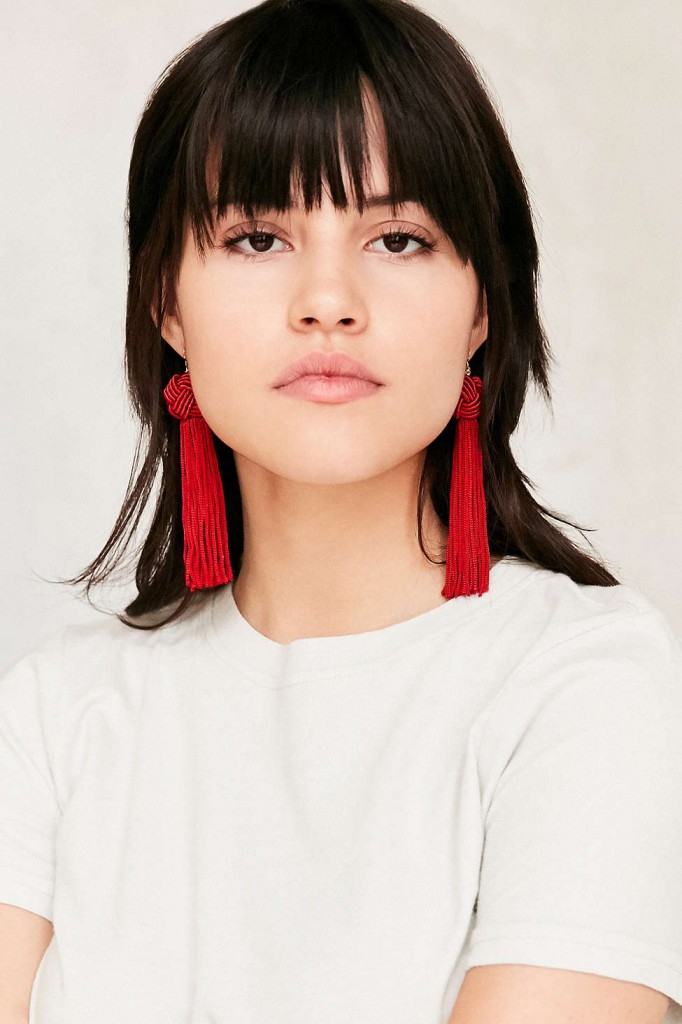 Attention-Grabbing Jewelry
We're thrilled to see that bold jewelry is here to stay – so leave your pearls and simple studs in 2016, and get ready to rock some statement jewels instead. For this trend, loud is better – so don't be afraid to experiment with bold hues and funky shapes.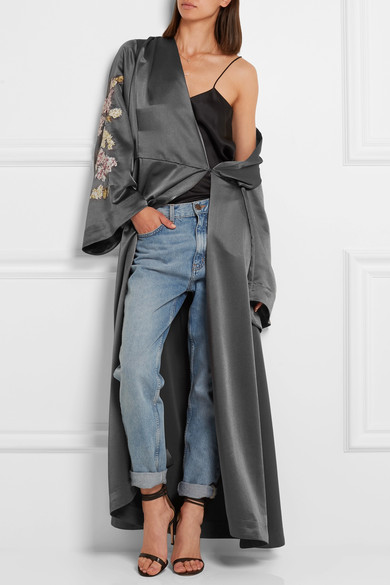 Robes
Bedroom-inspired fashion was a hit in 2016 and it'll be sticking around well into 2017. Only rather than silk pantsuits, robe-inspired coats will be huge. Pair with a skirt and blouse for the office, or with jeans and a silk top for a night out.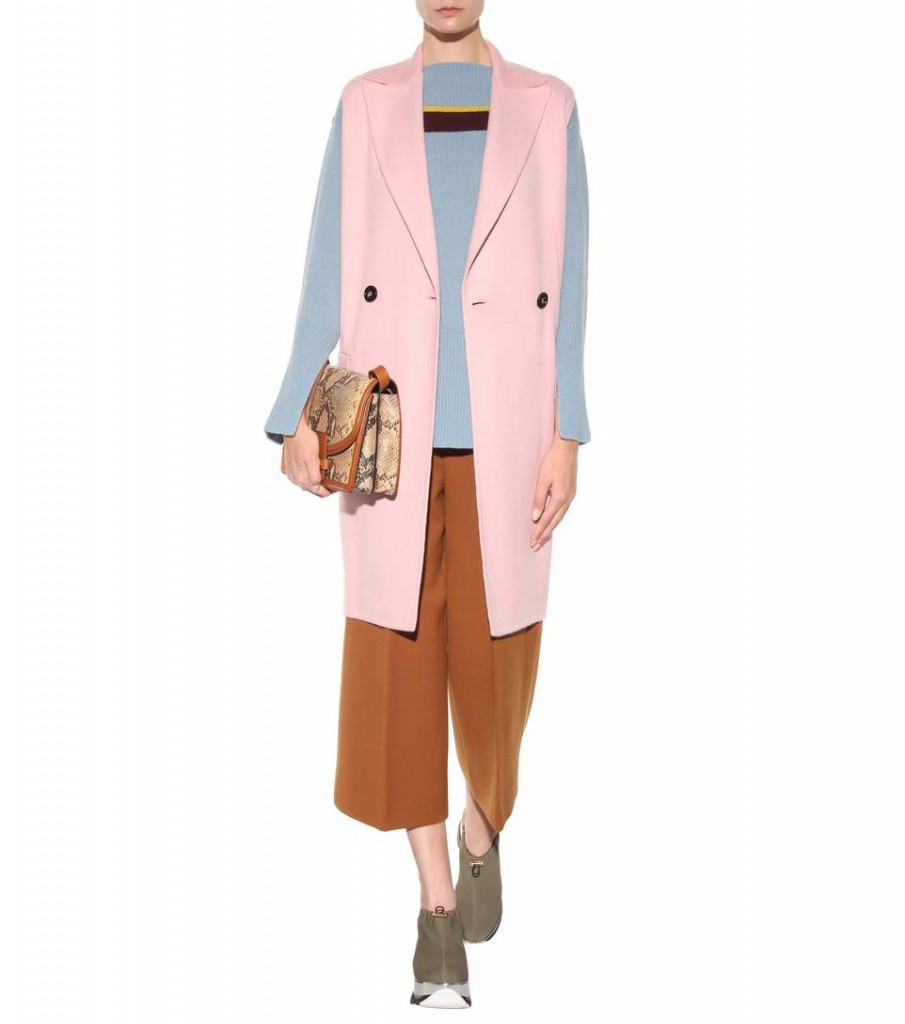 Something Pink
Pink was a crowd-favourite in 2016, but for those who have yet to indulge in the swoon-worthy hue, it'll be sticking around in 2017.  From trousers and coats to sneakers and accessories, this is one trend that we're thrilled to see sticking around.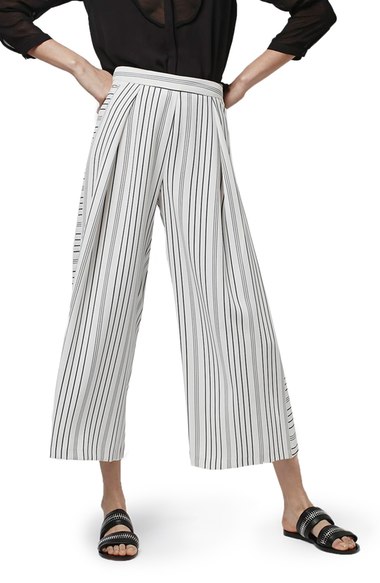 Bold Stripes
It's no secret that 70's fashion has made a bit of a comeback – and bold stripes are the perfect way to embody this era in your wardrobe in 2017. From dresses to sweaters, pants and accessories, there's no wrong way to incorporate a funky stripe into your repertoire.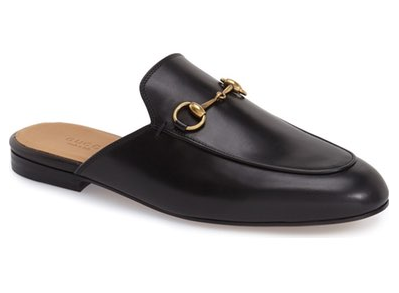 Mules
Blame it on A-List celebs and models and fashion bloggers, but we've become obsessed with mules and are thrilled to see them make a comeback in 2017. Pair with jeans and a vintage t-shirt for a more laidback model off duty look or with a dress and blazer for a more business-appropriate look.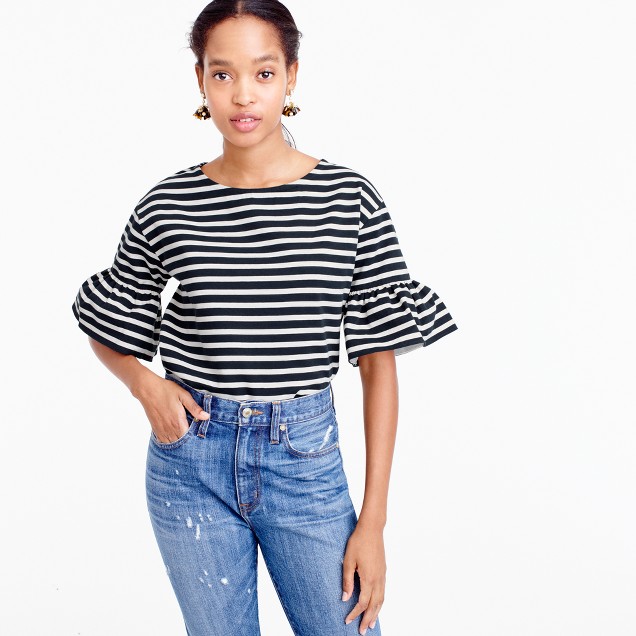 Statement Sleeves
We don't know what it is, but we can't get enough of statement sleeves. From blouses to sweaters, no top is complete without some serious embellishment this year.
Product Info:
1. Tommy Jeans 90's T, $50, available at Urban Outfitters
2. Vanessa Mooney Astrid Knotted Tassel Earrings, $45, available at Urban Outfitters
3. Attico Satin Jacket, $1,159, available at Net-a-Porter
4. Marni Pink Vest, $2,250, available at My Theresa
5. Topshop Stripe Wide Leg Trousers, $110, available at Nordstrom
6. Gucci 'Princetown' Mule, $832, available at Nordstrom
7. J.Crew Ruffle Sleeve Top, $102, available at J.Crew
Inspirational Image
1.5 Logo T-shirt, Via Pinterest https://www.pinterest.com/pin/94223817183682854/
By Ainsley Smith, Toronto, @ainsleysmithy
Are you an employer? Post your fashion job here.
Are you a job seeker? Find fashion jobs here.
Don't forget to follow us on Instagram for the latest fashion jobs, career advice and fashion trends!