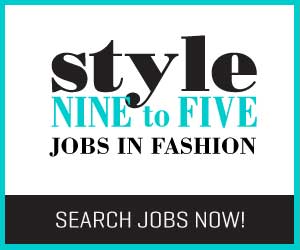 For many fashion addicts, pulling clothing samples and coordinating different looks can be considered a dream career! Style Nine to Five had the opportunity to chat with talented fashion stylist Nadia Pizzimenti, whose work has been featured in both national and international print editorials and retail advertising campaigns, to give us the breakdown on what it takes to make it in the industry, the importance of a creative portfolio, and how to follow your own unique style visions.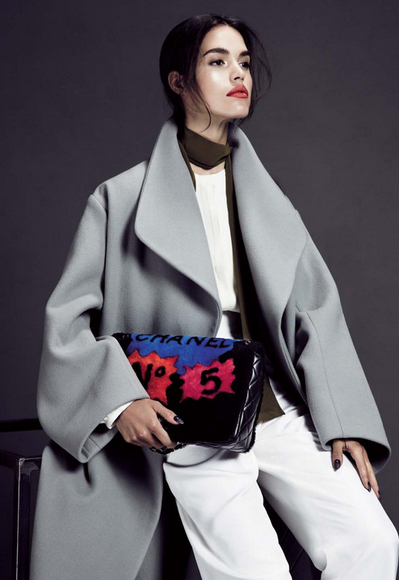 SNTF: Becoming a professional fashion stylist can be very competitive, as it takes a certain amount of drive to develop the right recognition and credibility. What was your initial big break into fashion styling? What background experience (through school, previous jobs or internships) helped you develop the necessary knowledge for your career?
NP: I'd say my first big break was getting the position as Key Stylist dressing the hosts for E! News Weekend. I was in my first year of styling, working on tons of creative photo shoots to build my portfolio, and [I] met a local designer who was leaving the show and asked me to replace her. It was definitely one of those right time/right place moments. I took the fashion program at Humber College in Toronto. While in school, I interned and then worked at a modeling agency as a junior agent, which gave me an excellent view of the fashion industry. I also acquired some contacts there that were useful later on when I wanted to get into styling. I then worked at a wholesale showroom, and as a visual merchandising manager at H&M. Both positions lent me valuable skills that I use today, such as managing time and people, styling techniques, and learning the ins and outs of the industry.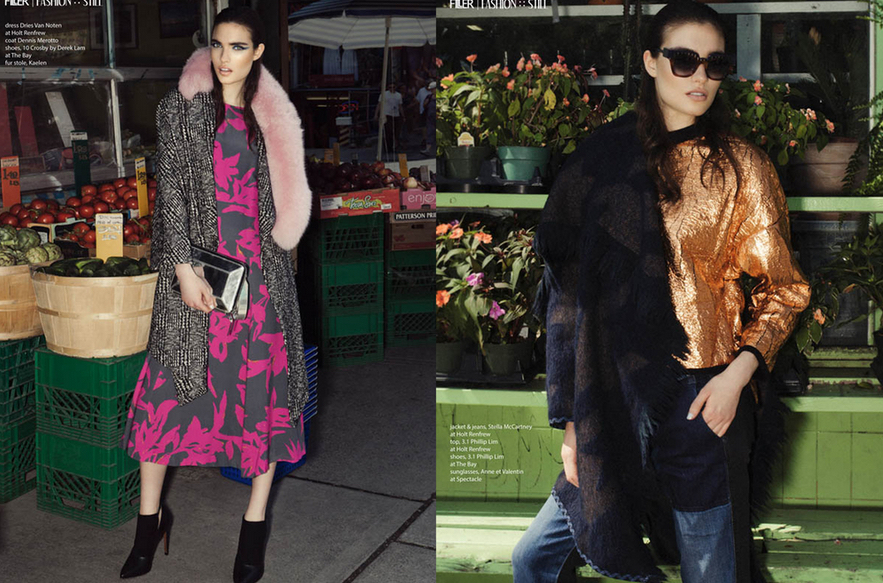 SNTF: What would you say are the top three characteristics or skills a person must have in order to be an accomplished stylist?
NP: 1. Multi-tasking. 2. Networking. 3. Sense of style. However, the most important characteristic of the job is passion. Fashion styling is not as glamorous as it seems from the outside. There are a lot of long hours, free work, inconsistent schedules, schlepping clothing around…so you need to LOVE it!
SNTF: It's often said that a key to success in the fashion industry are the people you know, or rather, the people who know you. How has the power of networking and managing lasting relationships played a part in the opportunities presented to you as a stylist?
NP: Networking is KEY in the fashion industry. When I decided to get into styling I took a part time course at Ryerson, while working full time. Every time we had a guest speaker I would go up to them at the end of class, introduce myself and tell them what I was looking to do in the industry, that's how I met my agent. She gave me an internship, which led to assisting jobs, which led me to styling. Even now I make sure I attend as many events as I can, show support for peers, and meet and talk to people in the business. You never know where a conversation will take you.
SNTF: Your website, NADIAPIZZIMENTI.COM, showcases your impressive collection of work featured in editorials and fashion/commercial advertisements. Would you advise an aspiring stylist to build an online portfolio? How has it been beneficial to you? 
NP: Absolutely! As soon as I had enough photos to put a portfolio together I started one online. This made it easier to show photographers and clients my work. It also helps people who you may not have thought of contacting, find and contact you.
SNTF: You've collaborated on set with so many different brands, designers, photographers, directors; the list goes on. How do you achieve their creative visions or expectations while staying true to your own style aesthetic?
NP: It definitely depends on what kind of project I'm working on. For a more commercial based job, it's all about the clients needs and wants. It's more about producing an image that the client wants in a stylish way. For editorial and fashion jobs there's a lot more room to be creative. It's important to be honest with yourself and the client about where you want to go with the job, what works, and what doesn't. I always like to research the concepts, leading me to find my own inspiration within theirs. Mood boards are an excellent way to visually show the client that you are taking their needs into consideration, while presenting your own. The client is (hopefully) hiring you based off of your previous work, so it's important to balance your style with their ideas and needs.
SNTF: Lastly, for all the "styling newbies" out there, what can be expected when first entering this field? Any tips or secrets?
NP: There is a lot of competition out there and it takes a lot of hard work, patience, and time to get to where you want to go. Find people you like to work with and build creative teams. Hopefully you will end up growing and working together as time goes on. I used to think that one great job would boost me right to the top, but I soon learned that a successful career is built off a strong foundation, brick by brick.
To see more of Nadia, check out her links below!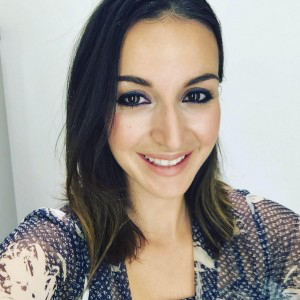 INSTAGRAM: @NADIAPIZZIMENTI
PERSONAL SITE: NADIAPIZZIMENTI.COM
AGENCY SITE: JUDYINC.COM/ARTISTS/NADIA-PIZZIMENTI
By: Alicia Elliot
Are you an employer? Post your fashion job here.
Are you a job seeker? Find fashion jobs here.
Don't forget to follow us on Instagram for the latest fashion jobs, career advice and fashion trends!