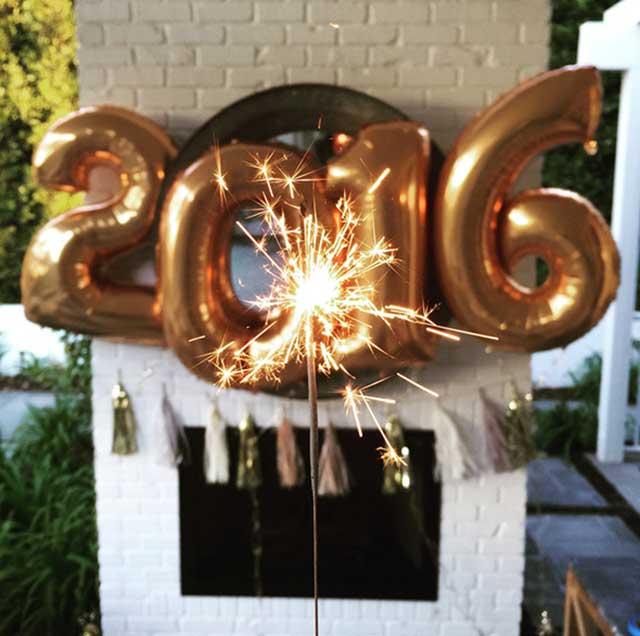 Happy New Year Style Nine to Five friends! Did you make any resolutions for 2016? Did you break them yet? If you haven't, I applaud you for your determination. I broke my clean eating resolution three days into January after trying gluten-free vegan lasagna—there are certain foods that should not be tampered with and lasagna is definitely one of them. To be honest, I don't feel too bad about abandoning my resolution so quickly, as it's quite common. Only eight percent of them are a success and the rest fall by the wayside before the end of January. If you broke your resolution or it's on the fritz, don't give up on the idea of a new you this year; instead try making a style resolution. This is an easier and more realistic approach to self-improvement, motivates you to get out of your style rut, and is much more fun than running on the treadmill. I've listed some foolproof resolutions below to help you make 2016 your most stylish year yet.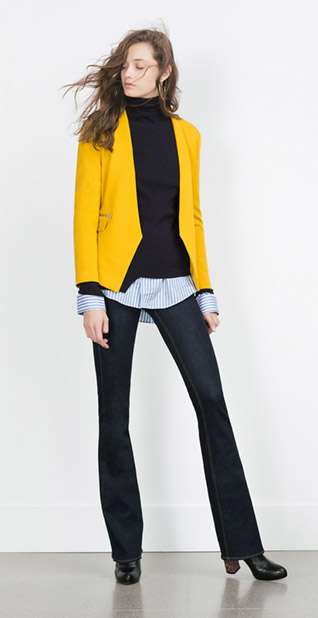 Inject colour into your style
If your wardrobe looks like it could belong to the Grim Reaper, then maybe it's time to experiment with a bit of colour. Are you a blazer fanatic? Next time you go shopping grab one that you love in mustard instead of your usual black. The key to keeping this resolution is to purchase pieces that you are comfortable wearing, but in a bright colour.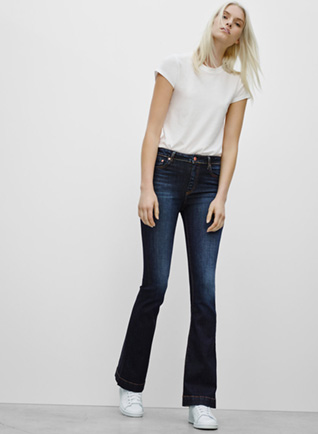 Experiment with trends
Step out of your comfort zone and have fun with fashion by playing around with a trend or two. Flared jeans and prints reminiscent of your grandmother's ancient sofa are two bold trends that I've been dying to try this winter.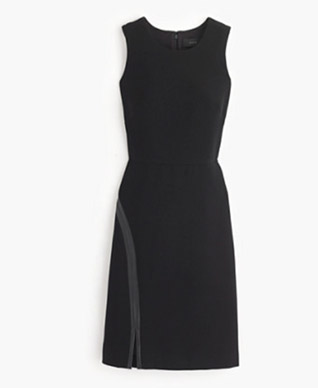 Shop smart
Attention impulse buyers! This resolution is specifically for you so listen carefully. Instead of buying a bunch of clothes that a) you don't really need, b) will go out of style by the end of the year and c) will probably end up at the back of your closet, try purchasing a few quality wardrobe staples that you actually need. This year invest in a chic, timeless, and well-made dress for work, such as this one from J. Crew. Your closet and pocketbook will thank you for making the resolution to avoid thoughtless purchases.
Unleash your inner rebel and break a few fashion rules in 2016: sport white after Labour Day, rock pajamas outside your bedroom, mix bold prints, and wear pink at the office. Worry less about the rules and just have fun with fashion.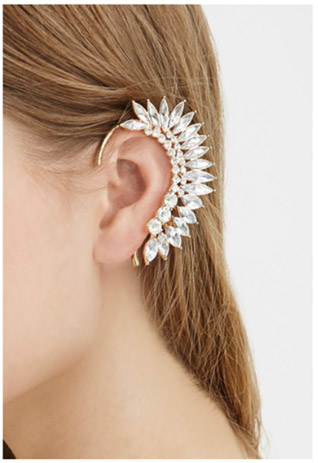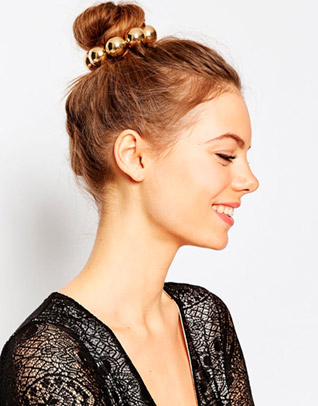 Mix-up your accessories
If you are the type of girl who wears the same pair of stud-earrings everyday, it's time for a change. Add a bit of pizazz to your outfit by wearing an edgy ear cuff. If you truly are unable to part with your beloved studs, accessorize your hair. This bun holder from ASOS is a great way to put a stylish spin on an ordinary bun.
1. Zara Blazer with Zips, $40
2. The Castings Flare, $60, available at Aritzia
3. H&M Burnout-Patterned Top, $50
4. J.Crew Sheath Dress with Faux Leather, $193
5. Babaton Cohen Pant, $145, available at Aritzia
6. TOPSHOP Pajama Inspired Striped V-Neck Shirt, $28, available at Hudson's Bay
7. Forever21 Faux Gem Ear Cuff, $7
8. ASOS Large Gold Ball Bun Holder, $18
Style Inspiration image courtesy of Molly Sims
By Sasha Smith
Are you an employer? Post your fashion job here.
Are you a job seeker? Find fashion jobs here.
Don't forget to follow us on Instagram for the latest fashion jobs, career advice and fashion trends!