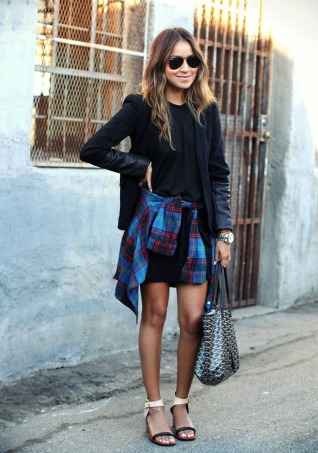 It can be quite easy to find yourself in a work-wear rut. With all of the neutral tones and pencil skirts flooding the office, it is hard to adopt a fresh mindset when getting dressed for the work day. There are several simple, yet bold pieces to incorporate into your office-wear that will break up your standard outfit and refresh your outfits in their entirety. Some of these reviving pieces will include your average work pant or blazer with leather accents, bright patterned skirts and pants,  and bold statement jewelry and/or ascots. These accents and accessories are ideal to spice up your standard office outfit. By adopting some of these pieces into your current wardrobe, you can create various different looks while still using your office-wear staples.
Inspiration Image courtesy of Sincerely Jules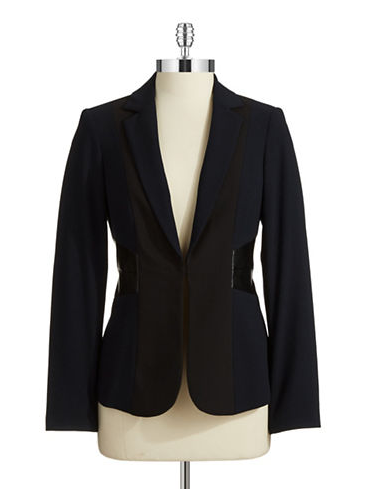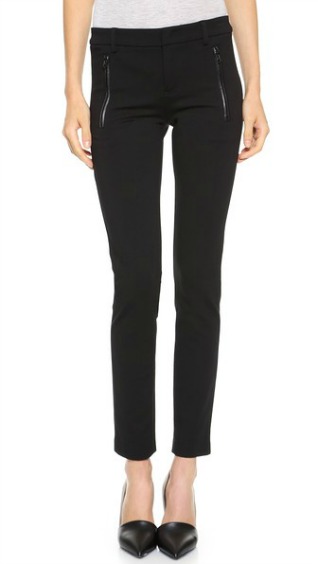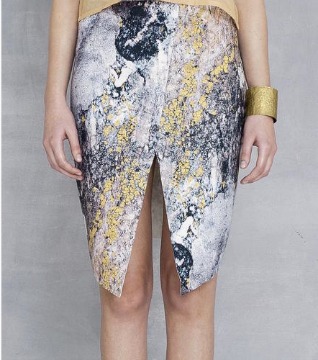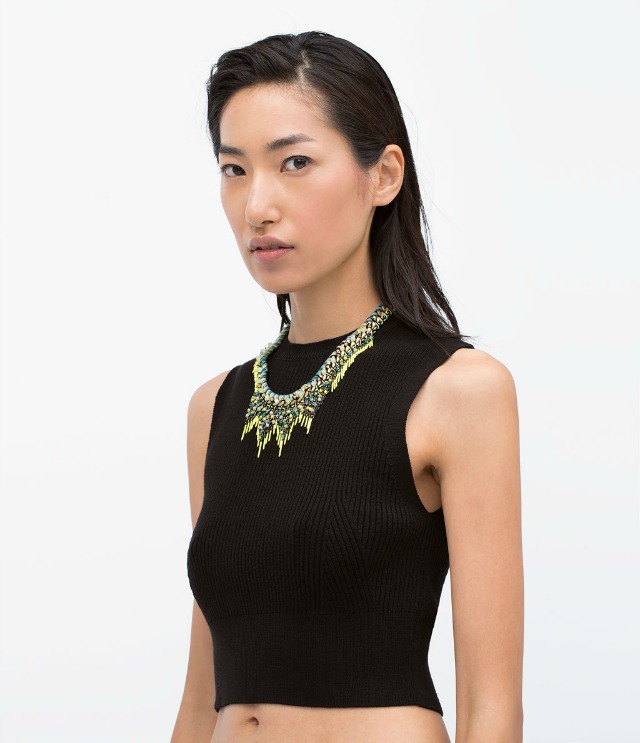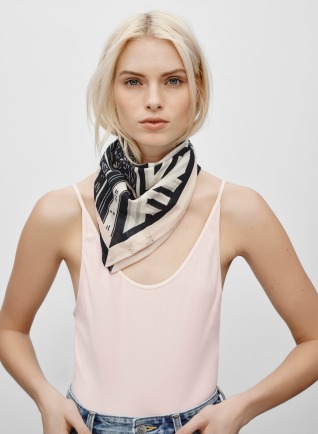 1. Calvin Klein Petit Faux Leather Accented Blazer, $166, available at Lord and Taylor
2. Vince Leather Trim Ponte Trousers, $329, available at ShopBop
3. DAIGE Hedone Digital Print Pencil Skirt, $90, available at Trendcy
4. Zara Necklace with mesh and fluorescent tubes, $16
5. Aritzia Talula Santa Fe Square, $11
By Nuria Madrenas, @Nmadren
Are you a job seeker? Find fashion jobs here.
Don't forget to follow us on Instagram for the latest fashion jobs, career advice and fashion trends!