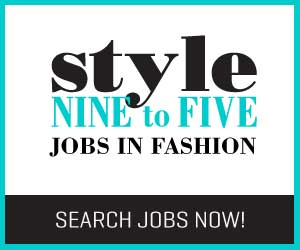 Fashion weeks the world over wrapped up for another season, leaving the internet flooded with images of what the style elite wear when sitting front-row. If fashion week teaches us anything, it's that good labels alone do not make you stylish. Rather, it's all about the way that you wear things. Below I've shared four of my favourite street style snapshots from autumn/winter '15 fashion weeks the world over.  Consider these photos a crash course in dressing well, courtesy of the front-row stylistas in each shot!
The statement jacket
This fashionable woman at London Fashion Week proves the power of a good jacket. Instead of a simple North Face, try an oversized jacket for major impact. An unexpected hue doesn't hurt either- she chose hunter green, which has all the benefits of a neutral while still being unexpected.  Other shades to shop for? Burgundies, pinks and blues.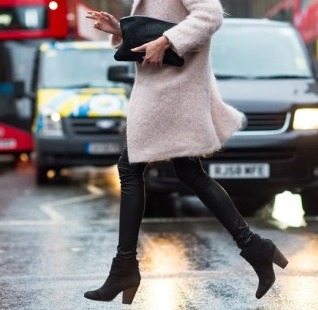 All black everything
Also spotted at London Fashion Week was this incredibly woman dashing between shows. I love that the shot focuses on her lower body, highlighting her black-on-black ensemble. When you want to look effortlessly chic, head-to-toe black is the way to go. Just be sure to add different textures to keep the look interesting, as this woman did with her leather pants!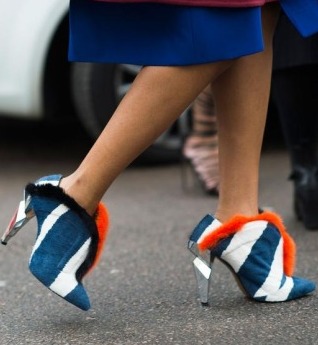 Shoe Envy
Another thing fashion week teaches us? Never forget the power of footwear. This woman at Milan Fashion Week sported Fendi heels that still my heart- and totally made her outfit! When in doubt about footwear, go bold or go home. To avoid overkill, pair statement-making shoes with simple skirts or pants that have clean lines – think skinny jeans, solid-coloured pencil skirts, etc.  Also, forgo extra jewellery so the focus will be on your feet!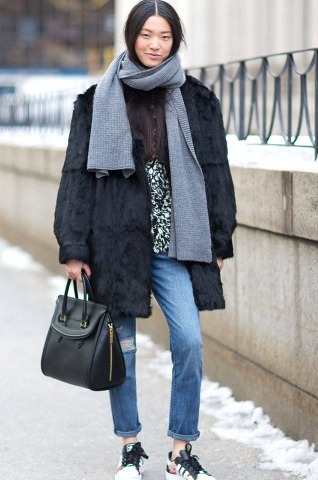 Mix high and low
Want an insider's trick for looking interesting and edge-y? Mix high-end, formal feeling pieces with your rough and tumble casual wear. Case in point: this stylish lady from New York Fashion Week. She paired a ladylike bag and fur coat with converse and ripped boyfriend jeans! This mix of casual and glam takes a look that could've been stuffy and makes it purely haute. Try it yourself – pair a chambray top with brocade pants, or a sequin cami with cutoffs. Remember though,  you need even numbers of high-end, classy items and casual pieces so the look works (She has 2 casual pieces with 2 formal pieces, see?).
While fashion week may be over for another season, don't despair! Next time you'll be dressed for the front row, ready to rub elbows with models. Now, what are our chances of sneaking into the VIP lounge? Pretty darn good, in those shoes!
By: Morgan Mullin
Are you an employer? Post your fashion job here.
Are you a job seeker? Find fashion jobs here.