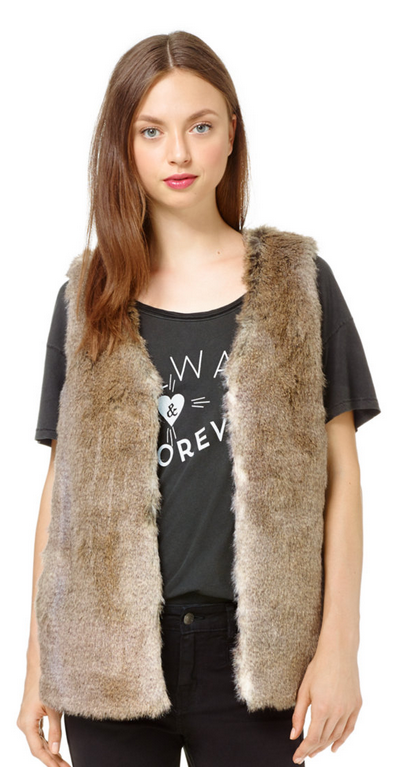 If you're looking for a way to stay warm and chic as the weather gets cooler, then faux fur will be you new go-to material of choice.
p style="padding-top: 14px;">
For centuries, fur has been used to ensure the human body isn't cold. However, for ethical reasons, many people are shying away from using the real thing. Thankfully, retailers have now made high quality faux fur that looks real, and still acts as a buffer from the weather. Typically, faux fur is used in outerwear as it isn't practical to be used as a bottom layering piece. You can wear it as an accent to a coat, as a full faux jacket, or as a vest. Any way that you choose to rock the look will be fabulous, and there are many different ways that you can make this style your own. Just remember that wearing faux fur is a statement on its own, so if you tend to shy away from ostentatious outfits, you may want to keep all other pieces neutral.
p style="padding-top: 14px;">
Faux fur is the perfect combination of both fashion and function, and the animals will thank you for choosing to go with a synthetic, instead of the real thing.
1. Forever 21 Luxe Faux Fur Vest, $35.80
2. Free People Technicolour Vegan Fur Coat, $307.96
3. H&M Fake Fur Jacket, $69.95
4. Anthropologie Downy Fur Vest, $250.00
5. Topshop Borg Biker Jacket, $78.00
6. Talula Park Slope Vest, $110.00, available at Aritzia
By: Sarah St.Jules, @Ssj04
Are you an employer? Post your fashion job here.
Are you a job seeker? Find fashion jobs here.