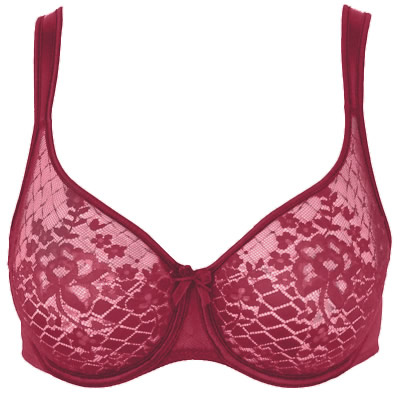 Ladies, let's be honest, there's nothing better than looking good and feeling comfortable.  The fact is, when you feel good, you look good and Diane's Lingerie helps you with just that.  For over 30 years, this brand has been helping women of all shapes and sizes find their perfect undergarment fit, whether it be bras or panties.  With only one in store boutique located in Vancouver, Diane's Lingerie goes online to offer a wide selection of products, not only for women, but also men.
Diane's carries luxurious line Empreiente, from France, and only a handful of stores are certified to. The quality and detail on each bra is worth the higher price tag. You'll also love the natural shape it gives you and may find it hard to go back to a standard push-up.
The online shop provides various links to help you better understand your own body and educate you on finding your perfect size.  The fitting specialist is also open to email with any further questions to help you feel most confident about what you're purchasing online.  In addition, their side blog also provides an open forum for more information on any women's related health issues and lifestyle tips, advice and recipes. So love the skin you're in, ladies!
By: Oleena Mak, Toronto
Are you an employer? Post your fashion job here.
Are you a job seeker? Find fashion jobs here.