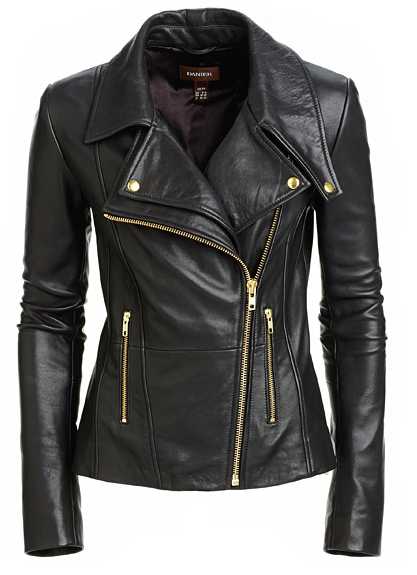 Black is a go-to colour that can be worn easily, and with everything. If there is one style that can make black look high fashion, it's the biker chic genre.
There have been many reinventions of a biker-esque style. Regardless if designers are throwing back to a traditional leather inspiration, or if they have updated the look into modern times, the biker aesthetic is a classic. Typically, the components of this fashion are leather, boots, messy hair, studs and of course, a lot of black. This fall, you can update the traditional look by incorporating a sassy graphic tee, or by having a modern silhouette on a biker jacket.
One thing is for sure, looking biker chic this fall will be easy, and with a little bit of black and some attitude, you'll be a badass in no time.
1. H&M Leather Trousers, $149.00
2. Zara Mini Skirt with Zips, $139.00
3. Urban Outfitter Blackstone Hell Yeah Muscle Tee, $39.00
4. Call it Spring Hameenlinna, $80.00
5. ALDO Accessories Ordoyne, $15.98
6. Danier Style# 104030570, $449.00
By: Sarah St.Jules, Toronto
You should follow me on Twitter @Ssj04.
Are you an employer? Post your job here.
Are you a job seeker? Find fashion jobs here.