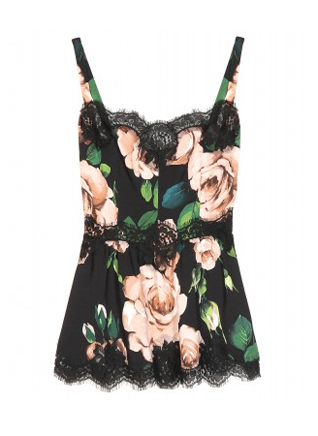 Slips, camis and seamless bodysuits are all often forgotten essentials to the outfitting process. These layering items are integral to providing the right support and look to any number of outfits, especially in the summer, when fabric tends to be particular sheer.
When finding that perfect slip for your favourite summer dress, you have a couple of options. Most slips tend to be seamless, which works best for layering. Silk is often the best fabric for slips since it tends to hang loosely and is slippery against most cotton fabrics that are widely used in summer apparel. For silk dress slips, Aritzia carries a few options that are reasonably priced, starting at $65.
Seamless Spandex/Nylon body-hugging slips are also a popular option and provide support and body contouring in addition to their layering use. Free People offers a number of seamless slip option, my favourites being the Seamless Mini and Seamless Romper.
Transitioning certain summer pieces to the office can often be tricky, but with the right cami, it can be a piece of piece of cake. Basic seamless tanks offer additional coverage, like American Apparel's Baby Rip Tank Top, in either racerback or spaghetti strap options. For a daintier look, try a lace & silk combination tank top like Dolce & Gabbana's ultra-feminine version. Similarly, half-slips work fantastically under office skirts, and lace trimmed ones, like Ruche's tiered version, offers up a bit of interest and added detailing. From basic to lacey and girly, layering pieces are a definite spring/summer necessity.
1. Wilfred Aube Slip Dress, $65, available at Aritzia
2. FP Intimately Seamless Mini, $28.43, available at Free People
3. FP Intimately Seamless Romper, $38.59, available at Free People
4. American Apparel Spaghetti Tank Top, $15
5. Dolce & Gabana Floral Crepe Top, $670, available at My Theresa
6. Antique Lace Half Slip, $28.99, available at Ruche
By: Zoe Alexandra Torell, Toronto, @blueauguste
Are you an employer? Post your job here.
Are you a job seeker? Find fashion jobs here.