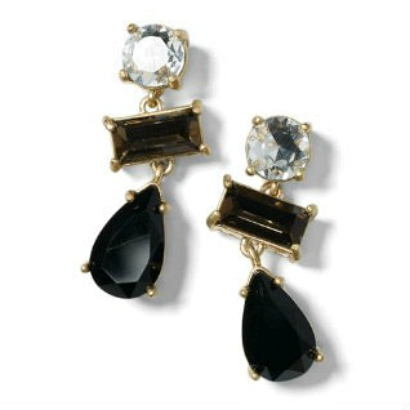 With so many events to go to this holiday season, it's quite a stretch to think of new outfits for all. But fear not, our trusty LBD is to the rescue. It always helps us in a pinch and provides us with a blank palatte to play around with some fun accessories. Keeping on trend with minimal clean lines, here I've selected some modern accessories that can work all together or on their own for a transformation from simple to chic, keeping your closet on its toes. The LBD is just the starting point. So get creative, fun and festive, and save some dents in your wallet this holiday.
1. Wilfred Carambole Dress, $175, available at Aritzia
2. Zara Skull Tights, $20
3. Forever 21 Bell Heel Pump, $30
4. Club Monaco Patsy Drop Earring, $50
5. Topshop London Belt, $24
6. Joe Fresh Envelope Clutch, $90
By: Kate Horsman of Bullet With Butterfly Wings, Vancouver
You should follow me on Twitter @lilkatehorsman.
Are you an employer? Post your job here.
Are you a job seeker? Find fashion jobs here.