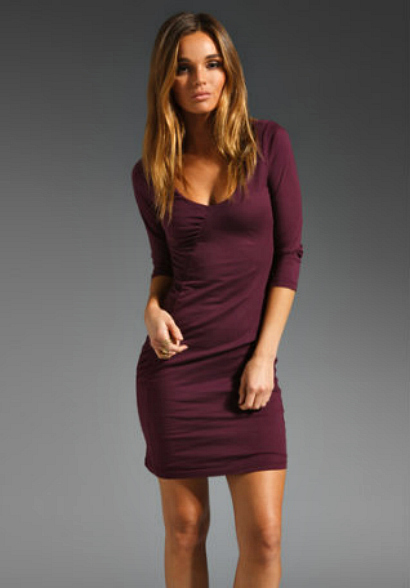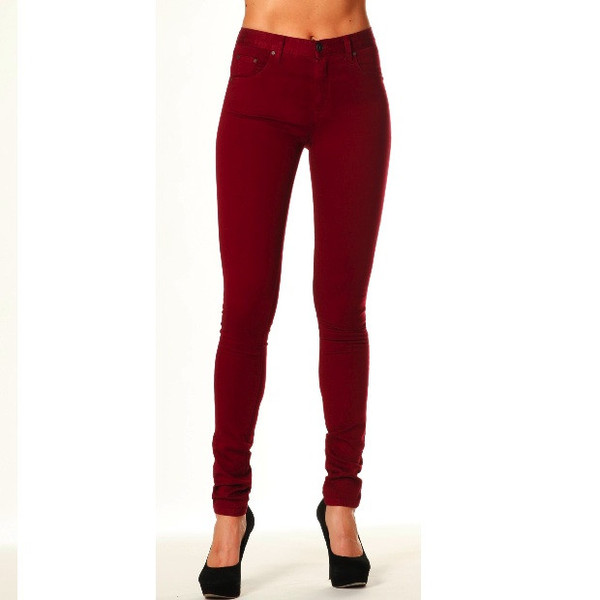 Oxblood. A descriptive word for a reddish brown color. Sounds a bit intense though, hey? Well whether the word gives you nightmares or not, these looks will be sure to fill you with joy and desire. Not only has oxblood been the color du jour all season, but what better time to experiment with it than during the holidays when rouge is all over the place. Why don't we call it a, less assertive, more chic red? Whether its head to toe, or just a hint on your nails or lips, it definitely calls for attention with its rich, luscious hue that easily melts into any wardrobe. My personal favorite oxblood look right now? Denim – a super wearable, and well deserved change, and the perfect opportunity to fall in love with Canadian denim designer, Triarchy. So let's be merry this time of year, in a variation that is much different than usual.
1. Tiarchy Denim, $248, available at Dutil
2. Chanel Le Vernis in Rouge Noir, $28
3. Velvet Gauzy Dress $140, available at Revolve
4. Topshop Oxblood Zip Skirt
5. Alexander Wang Prisma Tote, $748, available at Shopbop
By: Kate Horsman of Bullet With Butterfly Wings, Vancouver
You should follow me on Twitter @lilkatehorsman.
Are you an employer? Post your job here.
Are you a job seeker? Find fashion jobs here.