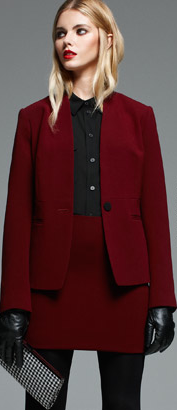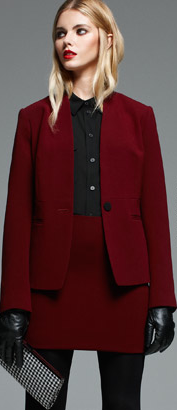 The interview is a major part of landing that job and there are a lot of things to keep in mind before and during the interview. We asked Jordana Scarapicchia, a Le Chateau recruiter, to share with us some essential tips to ace your interview. From your resume and right down to your outfit, read on and take notes on these important tips:
What are some important resume Dos and Don'ts?
As recruiters, we review hundreds of resumes per week. It is important that an applicant's resume is short and concise while maintaining accuracy. Example: using the appropriate dates, writing their experience in chronological order starting with the most recent.
What impresses you the most when interviewing a candidate?
We are always impressed when we meet candidates who are confident about themselves, passionate about their work, have great ambition and have researched and are knowledgeable about the company.
What is a common mistake you often see in resumes?
Often, candidates forget to proofread their resumes before submitting them. As a result, we often see spelling/grammatical errors, and incorrect dates. Most candidates work with a resume template and then make modifications to their resume based on which employer they are submitting their application. Many times, candidates forget to make these modifications and leave other employers' information on their resume.
What makes a candidate stand out?
On a resume, a candidate stands out if they have pertinent fashion retail or industry related experience. In an interview, a candidate stands out when he/she is confident about themselves, passionate about their work or about the product.
What is appropriate attire for an interview?
Being in the fashion industry, we are often asked this question. The best piece of advice we can share is know your audience! You would not show up to an interview in a law firm wearing jeans and a t-shirt (you need to dress the part!). We appreciate interview attire that is both professional and fashionable. It is important to also accessorize your outfit; it shows that you are detail oriented!
What are 3 special traits someone needs to be successful in any role?
We believe that 3 special traits someone needs to be successful in any role are to have a strong work ethic, be passionate about your work and be a team player! With these 3 skills you are sure to be successful.
Are you an employer? Post your job here.
Are you a job seeker? Find fashion jobs here.