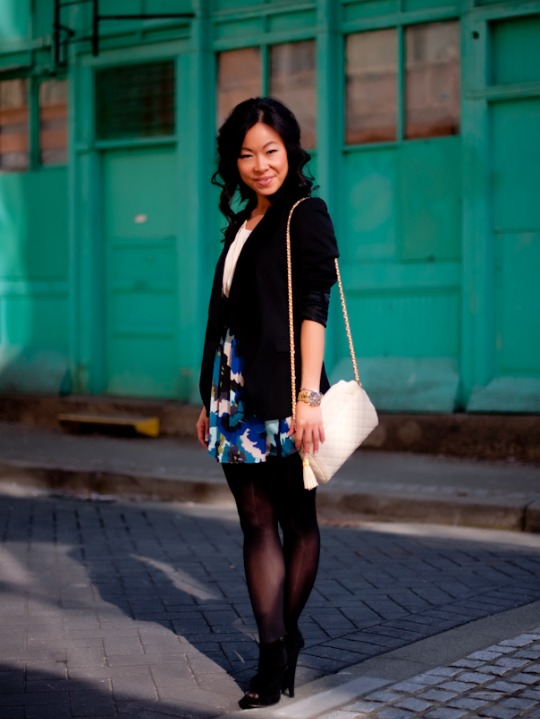 So You Want To Be A Fashion Buyer?
If you are born to shop, have a keen eye and killer instinct for trends and you have the ability to figure out what people want, then perhaps a role as a FASHION BUYER may be a great place to start. I must warn you, it's not as easy has it looks, you need an analytical mind, a good understanding of retail math and be able to take harsh criticism most of the time.
The Job
As a buyer you are responsible for purchasing the product to sell in a retail environment. Your goal, along side your team-mates, is to build a department the provides your consumer with the best products at the right time at the right price. In addition to ordering product, you are also responsible for analyzing sales reports and liaising between suppliers and store management. There are many sides of the business a buyer needs to accommodate. At the end of the day, it's all about creating good working relationships with your supplier and negotiating hard for the best prices. Above all, you need to insure that your orders are being fulfilled and delivered on time.
What It Takes To Be A Buyer
A career as a fashion buyer requires that you are not only interested in fashion but you have to be versed in the history of fashion. We all know that in the fashion business, everything is cyclical and knowing the background to the history of fashion trends really helps in future buys and in trend forecasting.
Since fashion changes quickly, you need to be flexible and able to adapt quickly to your surroundings. Either you are chained to the desk pushing paper work, analyzing reports, on a plane to a trade show or in showrooms meeting suppliers…you need to be versatile Obviously you need to be enthusiastic and professional because you are constantly dealing with people and you need to be self motivated and decisive.
As a buyer you are handling several buckets of work at one time, looking ahead when planning buys however also keeping an eye on current business. You require a balance of great people management as well as time management.
Education vs Training
Most buying jobs requirement some schooling in Fashion Merchandising/Marketing or even a Business Degree however, I don't think it's always necessary. Most importantly I think it is essential that you have years of working retail at all different levels. If you want to be a buyer you need to understand how to be a "merchant". Understanding the roles of a sales associate, how to run a team, how the flow of merchandise works, understanding the seasonalities of the business, understanding customer habits and of course recognizing how merchandising and selling go hand in hand. Remember, once you purchase the merchandise, your role as a buyer does not end there. You need to be there to execute the flow of product into and out of the store from beginning to end.
You have to wear many hats as a buyer and at times you have days where you can get nothing right. However, the most satisfying feeling is when the product you bought or that you developed checks out with flying colors in stores.
By: Sunny Shum, Ladies Footwear Buyer for Sterling Shoes, Joneve and Gia & blogger for www.partlysunny.ca

*Photo Credit: www.melophotography.com