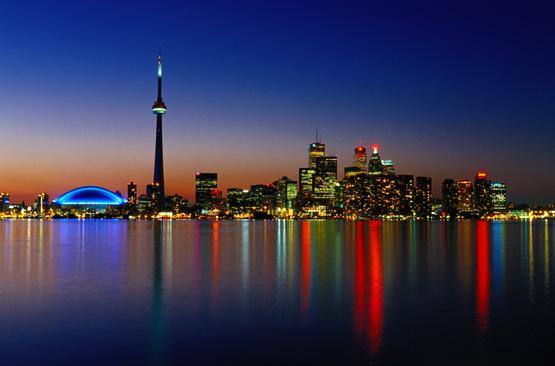 Canada has some great things in fashion going on in cities across the nation. Today, even small communities are on board with fashion start-ups and bespoke apparel. Fashion shows, art markets, festivals and community events now offer a showcase for local talent. Online too, designers are marketing their own products in new ways. (Etsy anyone?) So, if you're in an area of Canada where you feel fashion is not acknowledged, you simply need to look deeper, connect with others, and stir it up in your neighbourhood! There are fashionistas everywhere, if you look hard enough!
The major cities in Canada known for fashion are, of course, Montreal and Toronto. Many job postings come from these cities due to a larger population, demand, and because offices are headed there. These cities are rich in character and they cultivate fashion in inspiring ways (e.g. The Fashion Incubator, Toronto), but they aren't the only places you can think about working. From east to west, the market for fashion jobs is vast. For example, consider the population explosion in Calgary during the last ten years. With that have come more eco-conscious fashions, luxury apparel, fresh boutiques and skilled designers. As it continues to grow, it carves out its own fashion niche in the mid west!
Which comes first, the job or the city? There's no doubt about how irritating moving is, but when the job calls, you should answer! With all the information available about fashion online, researching fashion in Canadian communities has become less of a challenge. National magazines and newspapers are bringing us city spotlights, interviews with designers, buyers and stylists, and boutique features. You probably already know more about fashion in the city you're reading about than the residents themselves! With that comes the decision on location. Some of you will choose to work where you went to school, where family is, or gravitate to the bright lights of the big cities. Wherever you end up, it might not be permanent. So, keep your options open and prepare for the only sure thing – change!
By: Andrea Charlton
Andrea Charlton is a Vancouver-based Freelance Fashion Writer, and has spent over a decade working in various areas of the industry. Her latest efforts include helping post secondary students with education and work. charltonandrea@hotmail.com
Are you an employer? Post your job here.