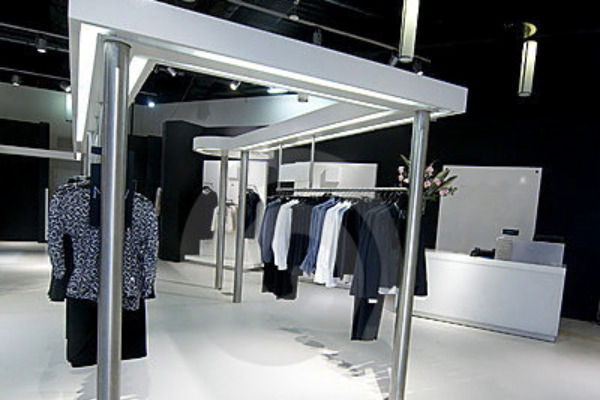 When you are searching the fashion job market seemingly endlessly, you're bound to come across postings for retail help. Even though this may not be your first choice, it's important to remember – everyone starts somewhere! Many retailers across Canada are headed in larger cities across the nation, so your dream of designing for a fashion line at their head office could be within close reach. It's no secret that many head office staff at some major Canadian labels started on the sales floor and moved up the ladder into management positions.  Some companies prefer to run their businesses this way and work hard to cultivate their talent internally, before searching for outside help.
If you're aghast at the idea of working a sales floor, try thinking of the rewards you'll reap later. Sales isn't easy, but it is a highly transferable skill, and in the fashion industry, it can be key. Knowing your customer is the mantra designers live by, and you'll find there's no better way to do this than the sales floor. You'll also find that the quick pace of retail compliments your desire for rapid advancement. Moving from part-time sales, to key holder, to assistant manager and then to store manager could all take place within a year. You'll also be in contact with head office, learn retail operations, and learn the product inside out. Nothing could put you in a better position for that coveted head office vacancy!
When times are tough, either you move cities, or you get laid off, you can always fall back on retail.   The colleagues you meet and friends you make could put you in contact with people at your next greatest job. Even the customers you connect with can bring good things your way. Repeat customers will help you build a clientele, and push your sales up.  Sincerity, reliability and great people skills can go a long way. There's no better arena to show case exceptional service, and it won't go unnoticed. If you feel you're not rewarded, move along to another company.  You know what they say: good help is hard to find!
By: Andrea Charlton