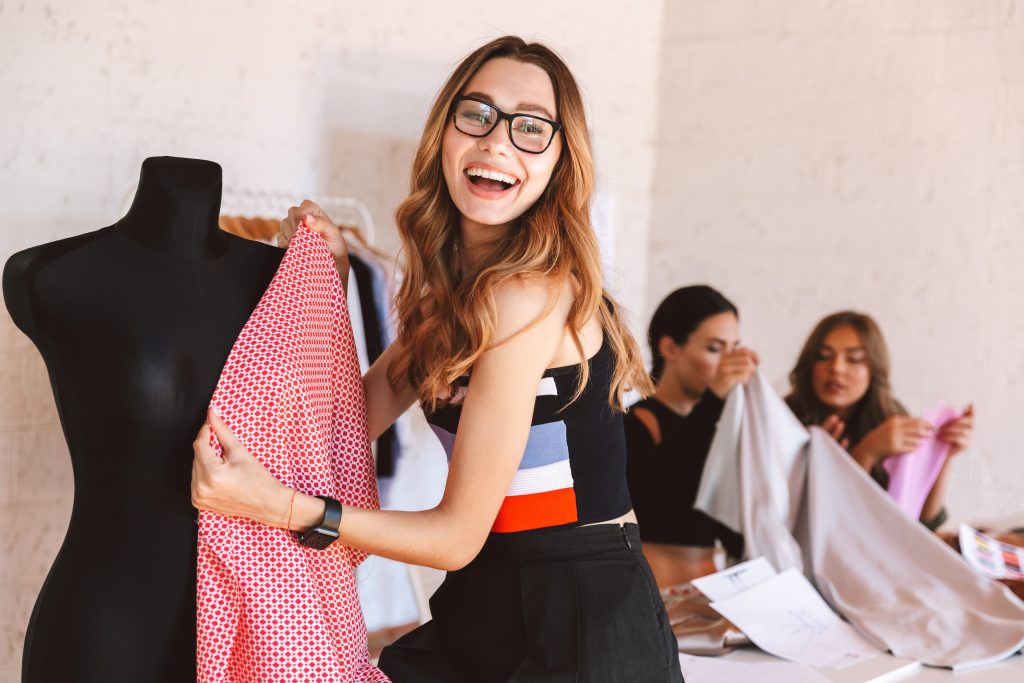 The constant dilemma: you need experience to get hired, but how can you get experience when no one will hire you? The answer: Interning. The importance of volunteering your services in creative fields cannot be stressed enough. With a tough job market, in a competitive field, the more hands on experience you have, the more you bring to the table during the interview. It could lead to big things!
Recent grads that are cash poor and in student debt, often overlook internships because they typically don't pay. This is a costly mistake. Internships, job shadowing, volunteering – whatever you want to call it – it may not pay in the short term, but can pay tenfold in your career trajectory. Consider the candidate fresh out of school with top marks and very little experience vs. the candidate with adequate marks and two years experience interning in four different companies. With a career in fashion, the hands on experience will always win. The combination of theory and practical experience is priceless.
How do you get an internship? Firstly – think small. Contrary to what you might consider, small companies and start-ups are a great place to begin. Usually, they are not only busy and growing, but short staffed too! It's a great way to see how a company is built from the ground up. You could be working very closely with fresh talent, and contribute in ways you had never expected. Mentorship is more easily attainable, there's flexibility with your time, and quite often, you learn many roles at once. The diversity required of you will strengthen your entire skill set. Pick up the phone and ask for an informational meeting, or simply market yourself as free help. Apply like you would to any job with sincerity and willingness to learn, and watch your inbox fill up!
By: Andrea Charlton
Are you an employer? Post your job here.