Winter, spring, summer or fall, the sunnier days will always call for some stylish eyewear. Nonetheless, summertime is the peak season for men to be on the hunt for that final touch to add to their summer look, something that completes their image and gives them that extra boost of confidence.
Luckily, we have taken note of some of the hottest styles that fashion conscious men have been rocking everywhere this summer. Every face is unique and different and it's important to find a pair of sunglasses that best speaks to your image and personality. Here is a list of five different trends of men's sunglasses that are worth experimenting with this summer!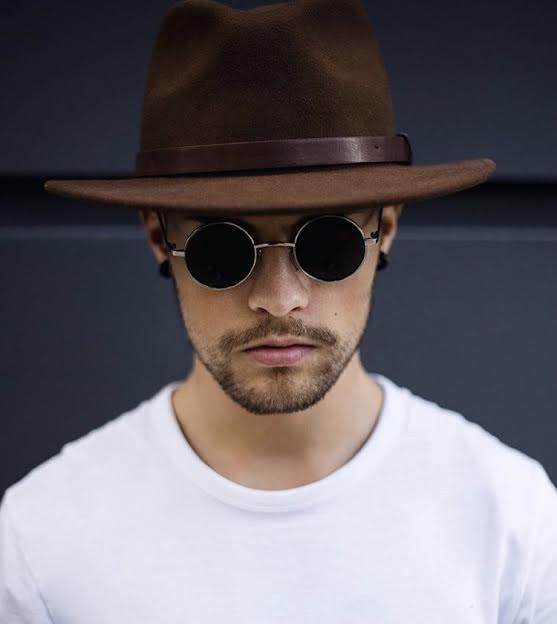 The Round Frame
If you're a hip dude who enjoys rocking black fedora hats, skinny jeans and a colour palette limited to white, gray and black, then the all rounded frame sunglasses are perfect for you. A smaller structured face typically suits this super retro style; they are simply the cherry on top of the hipster's image.
Red, green, blue or yellow, the reflector shade is all about being the life of the party. No matter what colour the lenses are, these shades are sure to elevate your outfit and allow you to give off some fun summer party vibes. The reflector is perfect for giving your outfit just a little extra liveliness.
For the cool, casual and sleek type, a pair of black wayfarer frames is the best pick for you. This pair of shades gives the face a very strong, masculine look and ultimately adds just the right amount of sleekness to any outfit. For the man who wants to look polished, fresh and dapper then definitely add the wayfarer style to your everyday look.
The d-frame is a simple style and offers a sportier vibe to a man's look. The shape of the frame is very structured yet simple looking, which makes them great for more casual, laid back outfits.
Shop the Look: Saint Laurent D-frame acetate sunglasses, $405, available at Matches Fashion
The Aviator is a classic style that more often than not seems to look great on all face shapes. While aviators have always been very popular with women, men are really picking up on this trend and pulling it off fabulously. Aviators are for the fashion conscious man who like to really pay attention to what they wear and who they are. It might be a classic frame but it offers just enough personality and edge to one's look.
Inspirational Image
Image courtesy of Lifestyle by PS
Product Info:
1. Image of round frames courtesy fashion blogger @kevinelezaj
2. Image of mirrored frames courtesy of Sneak Outfitters
3. Image of wayfarer sunglasses courtesy of Moda Para Homens
4. Saint Laurent D-frame acetate sunglasses, $405, available at Matches Fashion
5. Image of aviator sunglasses courtesy of I Am Gala
By: Ciara Koth, Toronto, @ciarakoth
Are you an employer? Post your fashion job here.
Are you a job seeker? Find fashion jobs here.
Don't forget to follow us on Instagram for the latest fashion jobs, career advice and fashion trends!