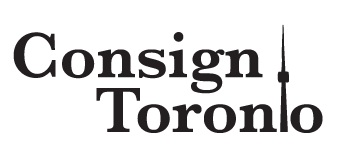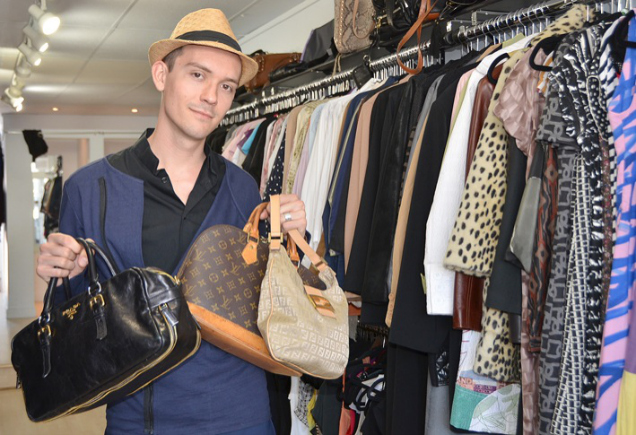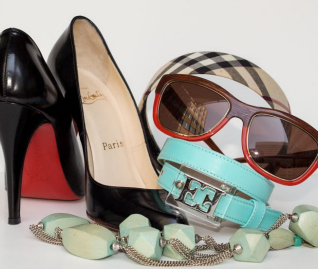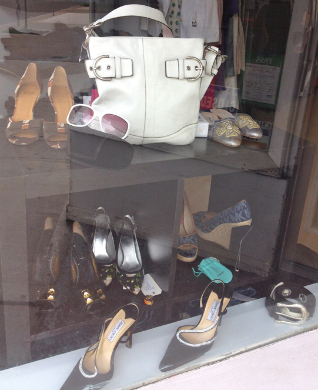 We all know the famous single by Fergie for the Sex and the City movie and is it ever true! Everyone has their favourite labels or designers and they love putting together wish lists for if we could afford everything we ever wanted. Trying to shop for the best in designer goods, while still staying on budget can be very difficult. More and more people are opening up boutiques selling the best in pre-owned authentic designer apparel, shoes, bags and more. Their growing popularity is spreading and I've had the chance to hear from store owner, Dag Larsen, who opened up his own consignment boutique just over six months ago. We sit and chat about the ups and, well, more ups than downs, about buying pre-loved goodies.
Mijana: Your store is BOOMING! What made you decide to open up a consignment boutique?
Dag: Seeing so many clients with great pieces in their wardrobe that had been worn once and now a thing of a past really made me see how clothing has so much life in it. A beautiful gown for one woman that she wore once may not work for her next big occasion, however, it may be just what another woman really wants. Also being young and on a budget but having a serious love for great labels, Fendi and Prada being my favourites, I can really appreciate a bargain and shopping vintage or consignment was always a way to snag a great deal and look like a million bucks.
M: What is the number one misconception that many would have when they think of consignment stores and how have you overcome this challenge, if at all?
D: People think that consignment is just a mishmash of used STUFF! Consignment has really developed over the years and now more than ever you see consignment stores popping up all around town and each store fits into that specific area. Consignment stores are no longer dumping grounds for tattered goods. We all specialize in designer duds, items that are lightly worn and often my store in particular will have items that still have tags on them, lots of purchases that women make on impulse or overstock that other stores just need to move out of their space. Consignment also doesn't mean cheap. It is more of a great savings plan to wear the best labels on the market. Also, consignment and vintage are very different. Most items in my store are current within the last few years and the only vintage that I would carry is one of a kind jewellery or great bags and scarves like Celine or Hermes, which are collector's items.
M: What are your favourite pieces to get for the store? Why?
D: Anything Louis Vuitton works really well in my neighbourhood so I love seeing those pieces come in. Any accessories, jewellery, sunglasses and purses, are always a huge hit, and when it comes to clothing it's all about current on trend pieces that look and feel brand new but are seriously marked down. People really see the value in that.
M: What do you love most about the Yonge/Davisville area where Consign Toronto is?
D: I love feeling like I am part of a neighbourhood and a community. Regular clients come in on a weekly basis and so many people even now pop in to compliment the store and say welcome to the neighbourhood, which feels great. I'm also really lucky to have amazing supportive neighbours like Alma Natural Spa and a new restaurant, The Monks Hearth, opening at the end of December. We have a great buddy- buddy system happening that makes work that much more enjoyable.
M: What are your plans for the future? You're only 24 years old!
D: Oh wow, when it comes to future plans I have tons but mainly keep the women and men of Yonge and Eglinton/Davisville looking great and feeling like they have a one stop shop to come to in Consign Toronto. My next big goals are to create a great online store – still racking my brains about layout – and launch store number two within a year. Location to be determined.
All images courtesy of Consign Toronto
By: Mijana Veljkovic, Toronto
You should follow me on Twitter @mijanaveljkovic.
Are you an employer? Post your job here.
Are you a job seeker? Find fashion jobs here.