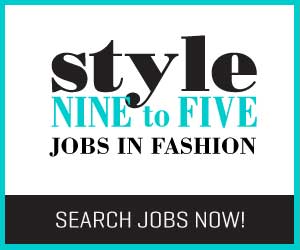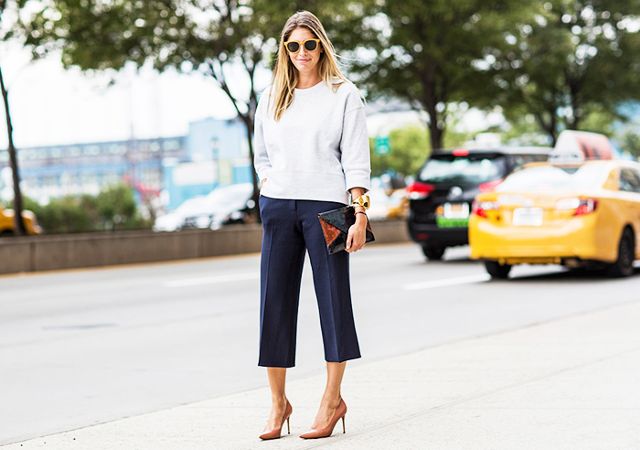 Choosing an outfit on a hectic morning should ideally be as quick as possible so you can begin your day with ease. This may or may not always be the case, so if you're looking to simplify your mornings, you might want to consider a "workday uniform". In my time in the fashion industry, many of the women I've encountered have had their own version of a workday uniform, whether they're in a creative or a conservative field. Knowing that you can pull pieces from your wardrobe and they'll all work well together is a time-saving way to streamline your mornings. Just think of all the extra brainpower you'll be able to put to use instead of figuring out what to wear!
To begin putting together a work uniform, start by going through your closet to find the pieces that you own and wear most often. Chances are, you already have the basics of a uniform in place already, without even realizing it! Once you know what works for you, think about possibly investing in similar pieces to build up the "uniform" part of your wardrobe. Having multiples of things you love wearing will make it easy to put together outfits in no time, and will make getting dressed for work so much simpler.
For my own work wardrobe, I've begun investing in quality denim in timeless washes so that I can wear them for years to come. I work in a casual environment and I'm able to wear denim regularly, but if your work requires a more elevated dress code you can opt for a pair of well-cut trousers or a pencil skirt in a neutral colour as the basis of your outfit. Once you have your favourite bottoms sorted out, finding tops to go along with them is just a matter of personal style.
I like to shop for two or three kinds of shirts that I know I'll wear and will provide plenty of versatility. I look for either solid coloured button-downs (usually in blue or white), t-shirts with a little bit of visual interest, or simple turtlenecks. I'll finish my look with a lightweight third piece, like a denim jacket, a blazer, or a thin sweater. Getting creative with accessories is a great way to change the feel of an outfit, and can update your work uniform to stay on top of the latest trends.  
If you think a work wardrobe could be the solution to your mornings, here are five sample outfits to get you inspired!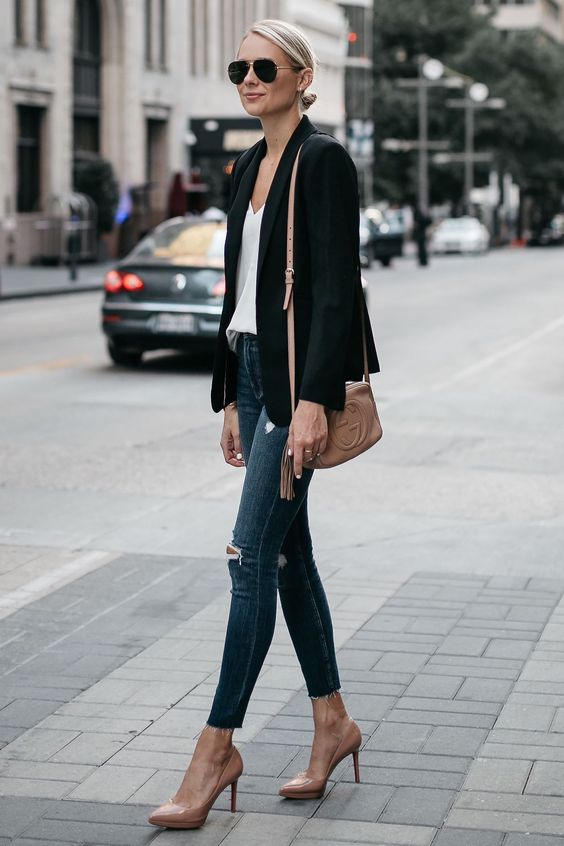 Jeans + Cami + Jacket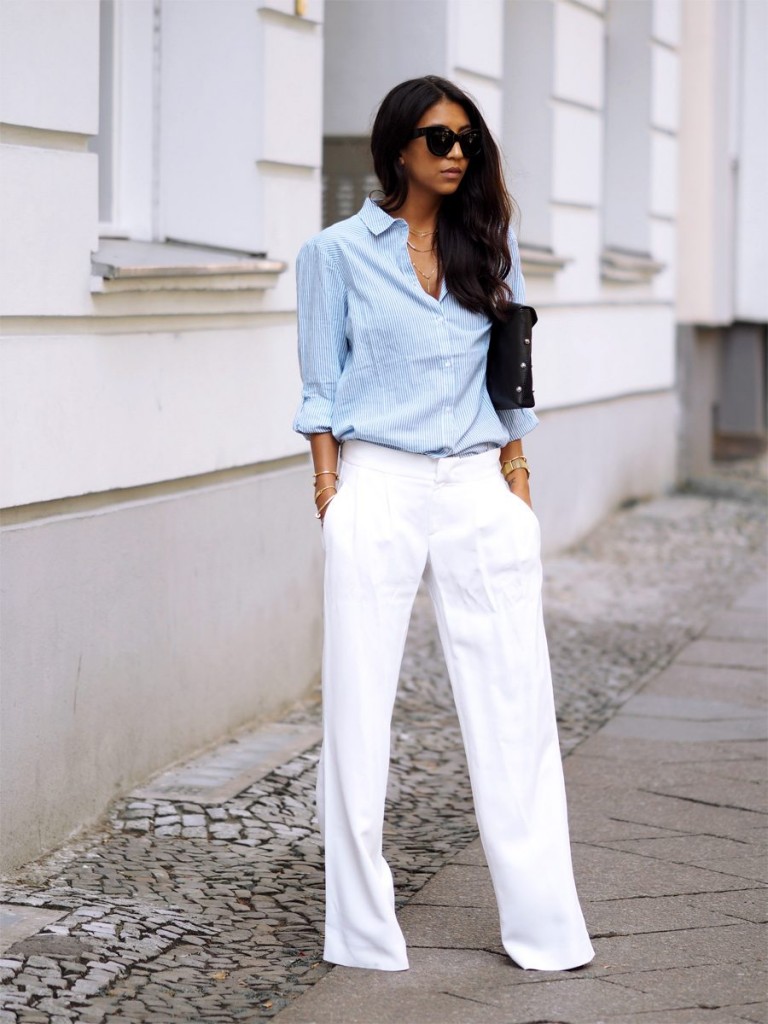 Wide Trousers + Feminine Top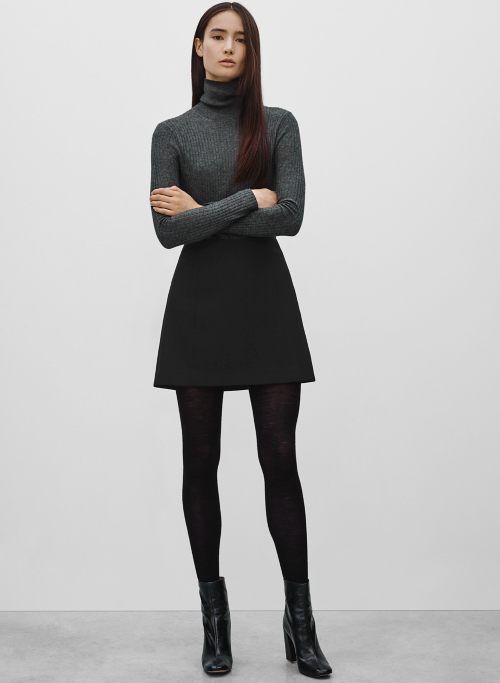 Pencil Skirt + Turtleneck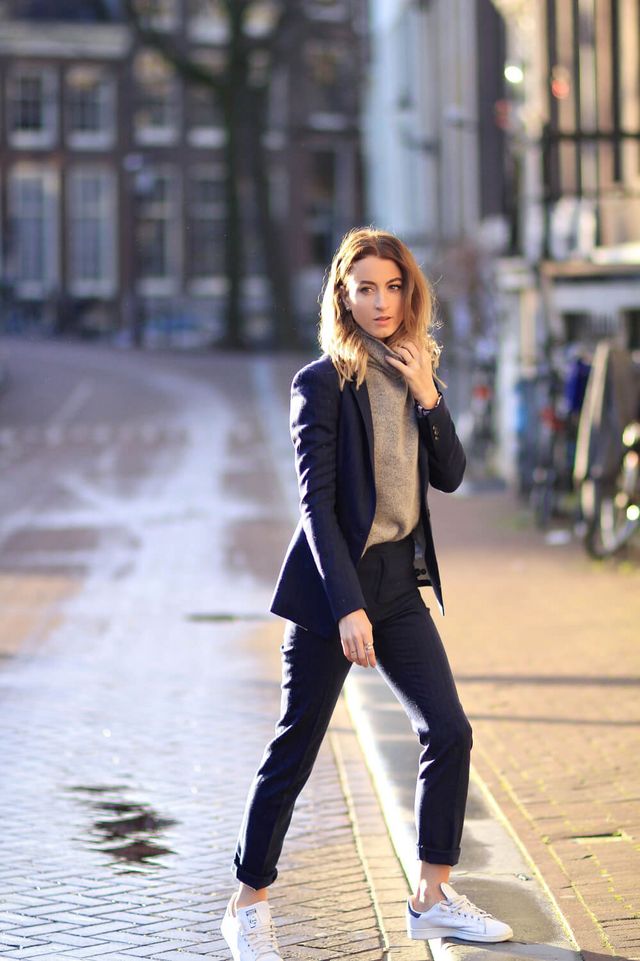 Modern Suit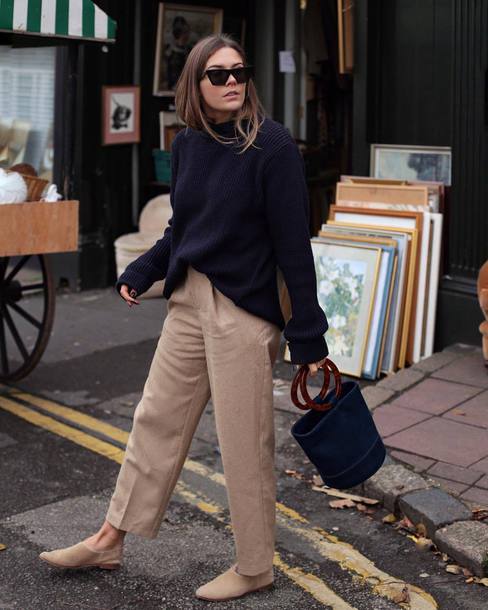 Khakis + Knit Sweater
Inspirational Images
Image courtesy of Who What Wear
Image courtesy of Fashion Jackson
Image courtesy of Not Your Standard
Image courtesy of FMag
Image courtesy of Bloglovin
Image courtesy of Where to Get
By Kate Mendonca, Toronto, @kate.mendonca