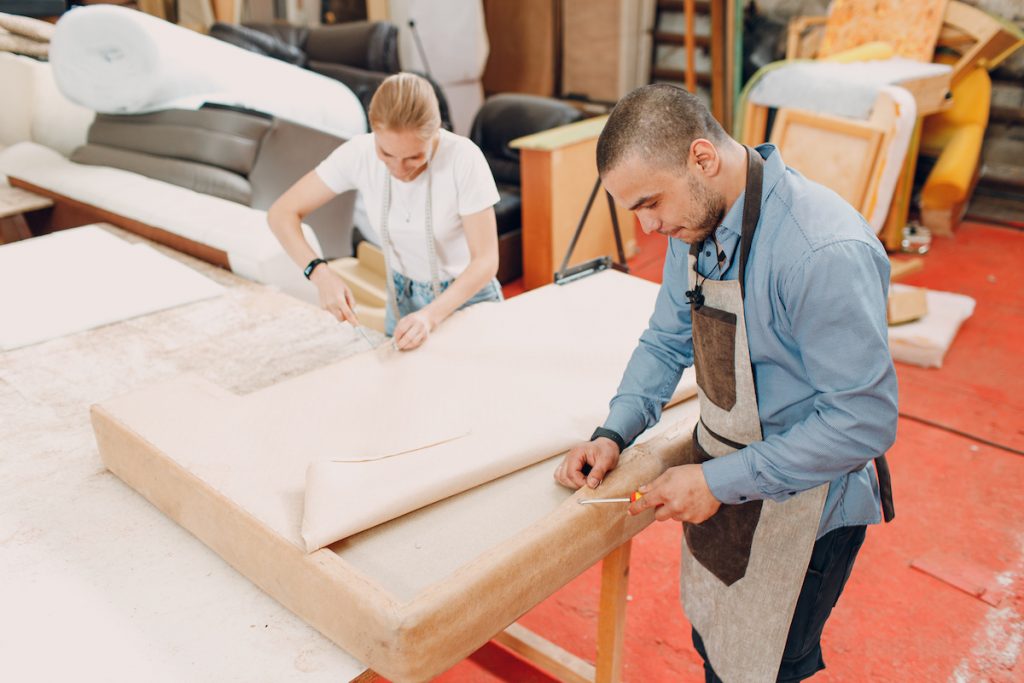 Starting your own fashion label is an incredibly exciting venture. You have the opportunity to bring your creative vision to life. One of the biggest steps in bringing your imagination to life is the manufacturing process. If you've never worked with a manufacturer before, the process may seem daunting. What do you need to know beforehand? What questions should you ask? How much money do you need to save? How do you know if the company is ethically aligned with you? We've broken down some of the major questions below to help streamline this process and get you started!
How to Find a Manufacturer
Finding a manufacturer will be your first task. When sourcing a manufacturer you'll want to take time to do research into what they offer and how they fit your needs. Clothing manufacturing has been one of the most scrutinized industries in regards to workers rights and human welfare. You are going to want to make sure that you are working with an organization with a good reputation. You'll also want to know what they are capable of, for example some manufacturers are specialized for different things, for example lingerie. Lastly, what do you need from your manufacturer? This could range from fabric sourcing, pattern making all the way to marketing, or you may want to go elsewhere for some of those needs and focus on a company who is strictly manufacturing. Here are a few manufacturers you can research to see what fits your needs:
The Cutting Room – Located in Vancouver, Canada
A full service option from pattern making, sample making to full scale production and marketing. They take on complete new-comers and offer programs such as "Launch to Line" to help guide first-time designers through the process of launching a new line. Working with a Canadian manufacturer is a great option – you can help to support a local business, they are close by and Canada has strict workers rights laws in place, so you are almost guaranteed an ethical working condition.
Bryden Apparel – Located in Singapore
Bryden works with small and large companies to support with fabric sourcing and garment production. Though they are not based in Canada, their website offers transparency and information on their ethics and values.
Pietra Studio – Based in NYC
This is a bit of a different approach. Pietra studio isn't a manufacturer, they are specialized in helping support creators and designers by sourcing suppliers that fit their needs, so the designer can focus on the creative process. They offer different price packages that include fulfillment, warehouse storage, shipping, manufacturing, as well as ecommerce, education and other resources.
Manufacturing Cost
The cost of manufacturing will depend greatly on the vision you have for your brand. For example, Bryden apparel quotes "Typically we see clients requiring anywhere from USD $10,000 for a t-shirt collection to USD $20,000 for a womenswear/menswear collection of 480 pieces." To begin with, decide what you are interested in designing, how many colourways you want and your order quantity. Many manufacturers offer a quick "request a quote" form on their websites to get you started.
Minimum Orders
Most manufacturers you work with will require a minimum order quantity (MOQ). This will be something you want to take into consideration when deciding on which manufacturer you decide to work with. If you're just starting out, you may want to go with something a bit smaller, to keep cost and risk down. The Cutting Room offers what is considered "small lot production" with an order of 300 units, or less of a style, which can be a great starting place for a beginner. Bryden apparel requires a minimum order of 480 pieces across all designs and minimum 80 – 100 per colour per design.
Where to Source Fabric
Many of the full-service manufacturing companies can work with you to source fabric. This is a great option for a beginner – they will send you samples so you can feel the texture and look of a piece before it goes into full production. If you prefer to source your own fabrics you can look into trade shows in your area. Fabric can be one of the most expensive parts of clothing design and production, so buying wholesale would be recommended if you are looking to access a mid-range market. You could also work with a textile manufacturer, like Byborre to create a unique print, or design for your line.
Manufacturing can seem daunting, but once you partner with the right company that feels aligned to your values, and decide on quantities and how much you are looking to spend, then you get to watch your creative designs become a reality. Start off by researching a few options, look into MOQ, production cost and how you want to source your fabric. We can't wait to see your designs on the runway!
If you're looking for more support as you navigate this big endeavour, consider reaching out to a fashion industry expert. Style Nine to Five founder Christie Lohr has years of experience and is available to answer one career question for you via email. 
Sheila O'Neill is a creative, innovative and inspiring storyteller with a background in fashion.

Feature Image: Adobe Stock