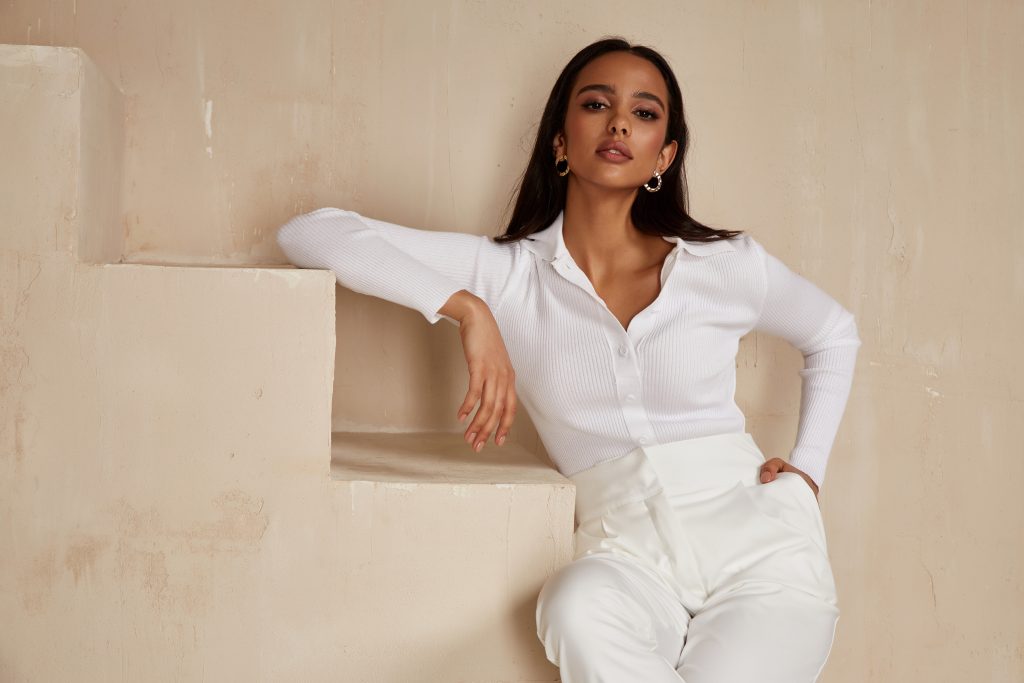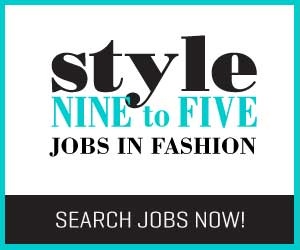 With the chilly fall weather in full force, you might be wondering how you can style your daily workwear outfits for the cooler weather while still being stylish and fitting in with your dress code. Whether you're working at a fashion job, at a more laidback studio space, or from home, here are five outfits you can rock each day of the week while still staying warm and stylish. Working in fashion, you may have more flexibility in terms of wearing trendier pieces or bold and bright coloured clothing. However, if you have a strict dress code and these looks don't fit your workplace environment, feel free to switch them out with pieces that do.
Looking for a fashion job in Canada? View our fashion job listings here. www.styleninetofive.com
Monday – Start the week off strong by wearing a pantsuit and a pair of heels. Pantsuits are not only one of the top trends for this fall/winter season (which makes it easy to find countless styles and colours), but they are also classic, timeless outfits that are work appropriate. Wearing heels with a pantsuit, especially if you work at an office, is a given. Heels can instantly elevate your look and make you look very sophisticated paired with a pantsuit. If your workplace has a much more casual dress code, then you can definitely wear a pair of clean white sneakers for a more business-casual look. To read more about pantsuits and shop our favourite styles, check out this article!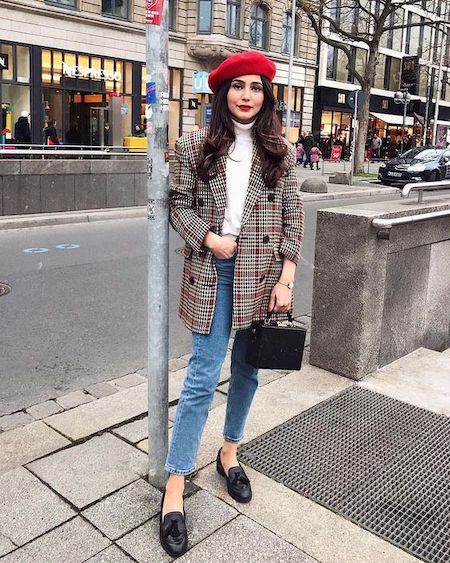 Tuesday – It's time to pull out a fall/winter wardrobe staple – a long-sleeve turtleneck. You can stick with a classic black turtleneck or choose another colour whether it's cream, nude, or pink! Whatever works for you and your dress code. Keep it chic by wearing a blazer overtop. If your blazer is patterned or has several colours, wear a turtleneck that brings out one of the colours in your blazer. To finish off the look for the office, wear a basic pair of denim or trousers and your favourite pair of loafers or ankle boots!
Wednesday – You're halfway through the week! To stay chic and on trend, wear a skirt with your trusty long sleeve turtleneck, a white button down, or a knit sweater to stay extra cozy. For shoes, wear a pair of pumps for a classier look or knee high leather boots (if appropriate of course).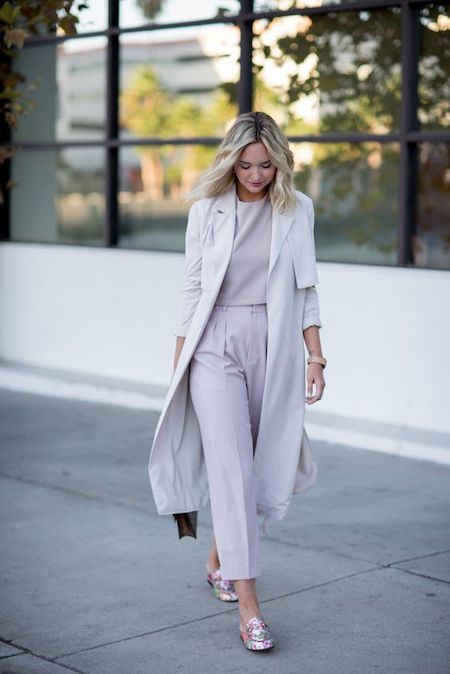 Thursday – It's been a long week, so keep it simple by opting for a full monochromatic look. To achieve a monochromatic outfit, choose one colour and wear different shades or hues of that particular colour throughout your outfit. This is not only the easiest outfit to style, but it also makes you look very chic. You can wear an all-black outfit or have some fun with a full nude or pastel outfit. Whatever you decide on, you'll definitely look vogue.
Friday – It's officially Friday and you know what that means…it's casual Friday! For your outfit, style a pair of dark blue or black denim with a knit sweater and a pair of loafers. This outfit is not only easy to create, but it takes almost no effort and keeps you looking cute and cozy. If you want to amp it up for a more fashion-forward outfit, try wearing a white button down and layering a knit bandeau/crop-top overtop. This layered look is very much "in" this fall/winter season so why not give it a try if your dress code is more flexible.
The cooler weather might be upon us, but that doesn't mean you have to give up your sense of style. Dressing professional, stylish, and cozy for the workplace might seem impossible, but it really isn't. No matter what fashion job or environment you work in, you can still look professional while on trend for the fall season. So the next time you are in a rut of how to dress for work during the fall weather, refer back to this article for daily outfit inspo!
Feature Image: Adobe Stock
Are you a job seeker? Find fashion jobs here.
Are you an employer? Post your fashion job here.
Don't forget to follow us on Instagram for the latest fashion jobs, career advice and fashion trends!
By: Rizwana Saleh, Toronto, @rizwanasaleh