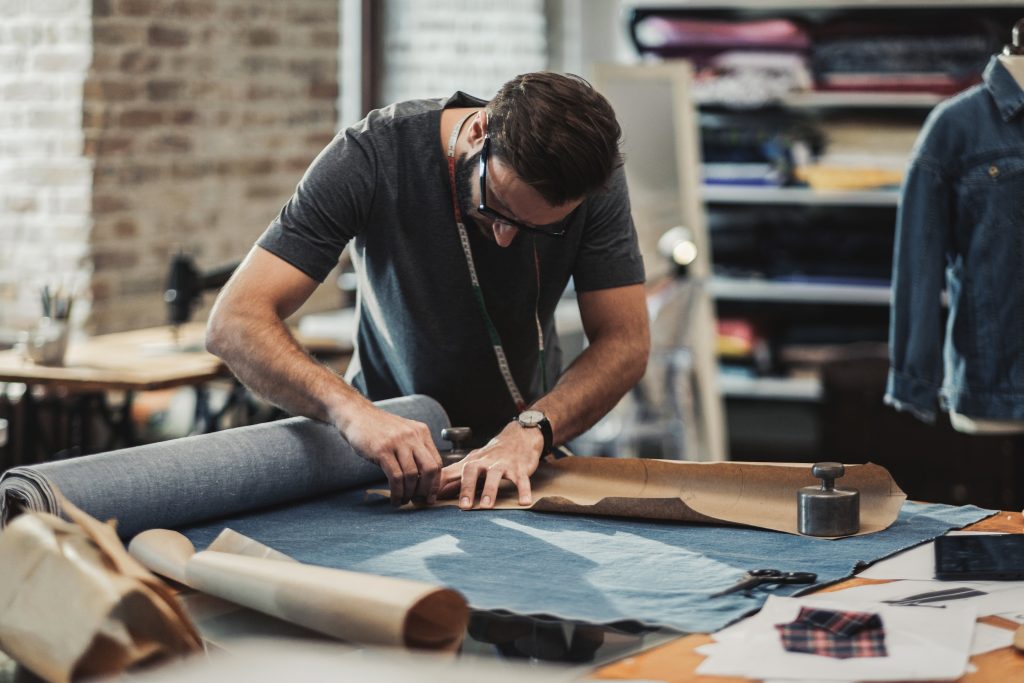 There are so many different niches housed inside the fashion industry. Whether it be in creative, public relations, CEO, retail level, you name it – the industry has it. One of the most sought-after creative positions in the industry is a product developer. Whether it be with a company in-house, or you are starting a line of your own. We have all the ins and outs for you to succeed!
To be a product developer, especially for brands and companies, nine times out of ten you will need a degree or certificate behind you. It can be a bachelor's degree or an associate's degree. Some fashion schools even give you a certificate in a shorter amount of time. With this, you'll learn about textiles, fabrics, trends and get the training to draw and create the pieces.
If you're working for a company or a brand, you'll need to ensure your designs fall in line with their image. For example, you wouldn't design a flowy, chiffon summer dress for a company like Lululemon. Your vision needs to be the same as the brand's vision, which sometimes can limit your creativity. If you are working on your own line or brand, the sky is the limit.
When you are designing your pieces, you also need to ensure you are picking the right fabrics and textiles. This means learning where you outsource from and the durability of the fabric. What does it feel like, how does it hang, how much does it cost? It's one thing to think up a creation, it's another to make it come to life.
Another aspect in the day to day of a product developer is research. This is reaching out to your clientele and finding out what they like and what they want. There is no point working on a product that isn't going to sell no matter how much you may personally love it. Reaching out to your clientele isn't always feasible. Another option is to look at past sales. What products sold the best and which stayed in a store too long. You can take that data to help you create and eventually sell your designs.
Being a product developer is creative and fun, but it also is a lot of hard work. It can also mean long days and many hours on end but can be one of the most satisfying and rewarding positions in the fashion industry
Feature Image: Adobe Stock
By Megan Renaud, Vancouver, @meganbrigette
Are you a job seeker? Find fashion jobs here.
Are you an employer? Post your fashion job here.
Don't forget to follow us on Instagram for the latest fashion jobs, career advice and fashion trends!