Find career advice, job listings, careers, fashion jobs, social media internships, retail jobs, fashion design jobs, buying jobs, fashion stylist jobs and style careers on Style Nine to Five!
If you've spent even a few moments on social media this year you know the snakeskin trend has flooded the fashion scene. Now, everywhere you look you can see snakeskin in stores, through great street style, in magazines. It has really taken over. Like most animal prints, we know rocking snakeskin can be a little bit daunting so we have come up with the five best ways to wear this trend.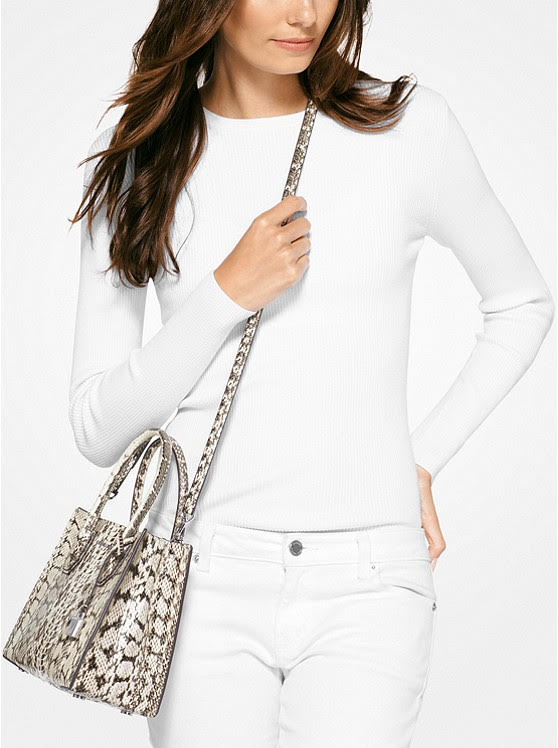 The Purse
If you don't normally play with prints and patterns in fashion, trying a new trend can be a bit scary. If this is all new to you, we recommend starting out with a snakeskin purse. This adds a bit of flare and fun to your outfit. You can pair it with jeans and a leather jacket for a more edgy feel, or heels and an accordion skirt if you're feeling more feminine.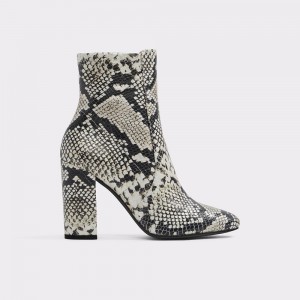 The Shoes
Another great way to ease into this trend is with shoes. Shoes are a bolder step from a purse, but you're still not all the way in the deep end. A pair of snakeskin booties is a fun way to add a pop of pattern with an all-black outfit. Any snakeskin shoes are a conversation starter.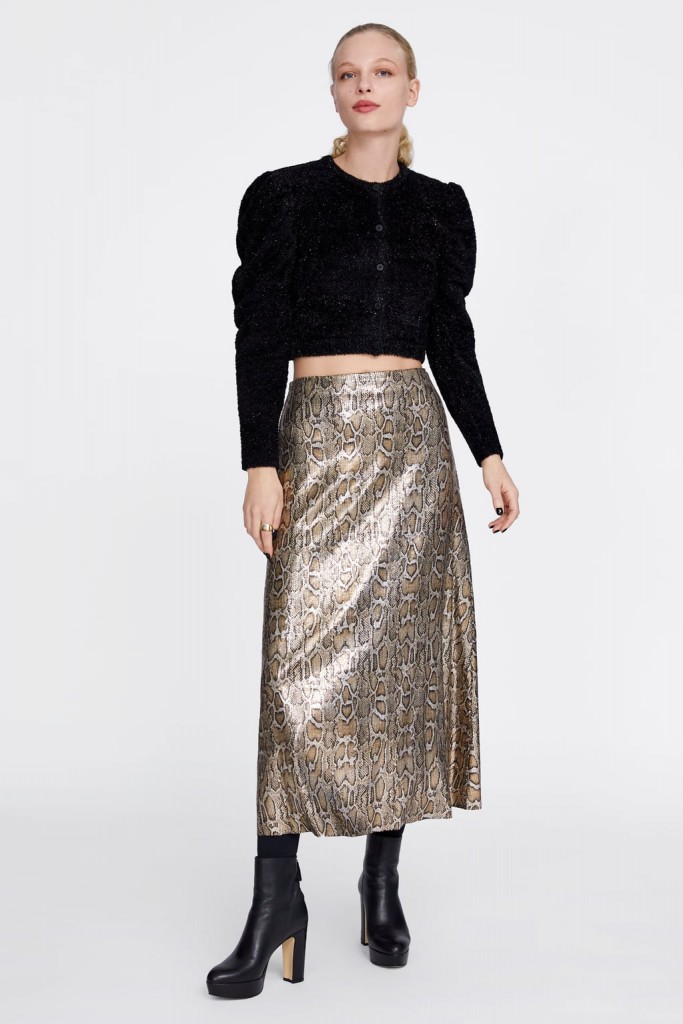 The Skirt
Skirts are always fun pieces to play with. The snakeskin print is a bit of a darker vibe, so a skirt makes it a bit more approachable for those who want to experiment with the print. You don't have to just get a plain printed skirt either. You'll find this print with sequins, pleats, or even faux leather.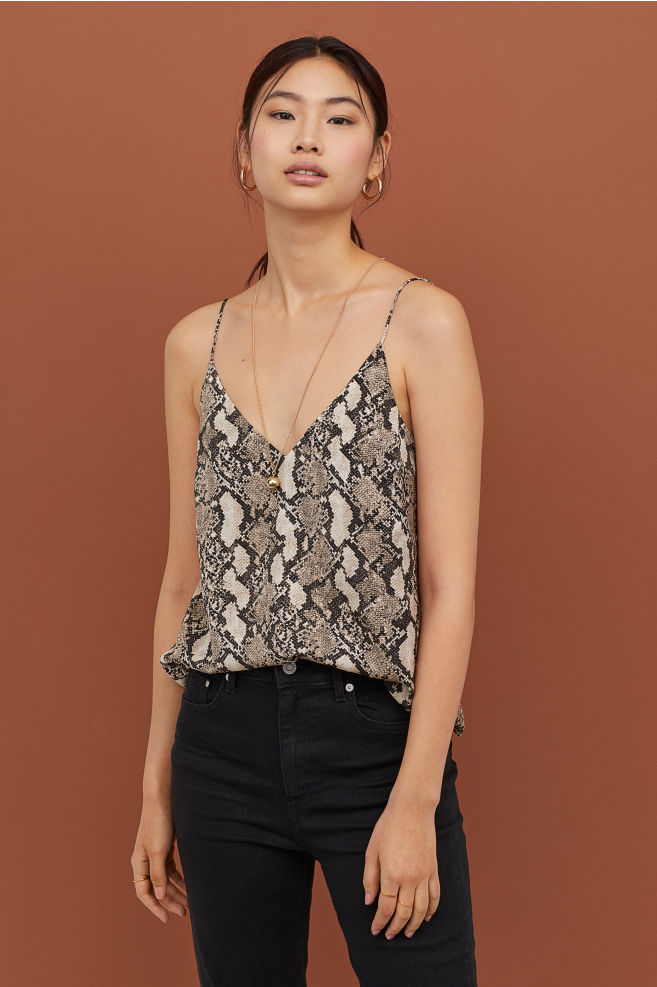 The Top
A snakeskin top can be used as a fun, edgy piece. If you pair this top with leather leggings, bomber jacket and boots, you will look like a rock star. You could pair a blouse with a pencil skirt for work, or a turtleneck with relaxed denim on the weekends. The options are endless.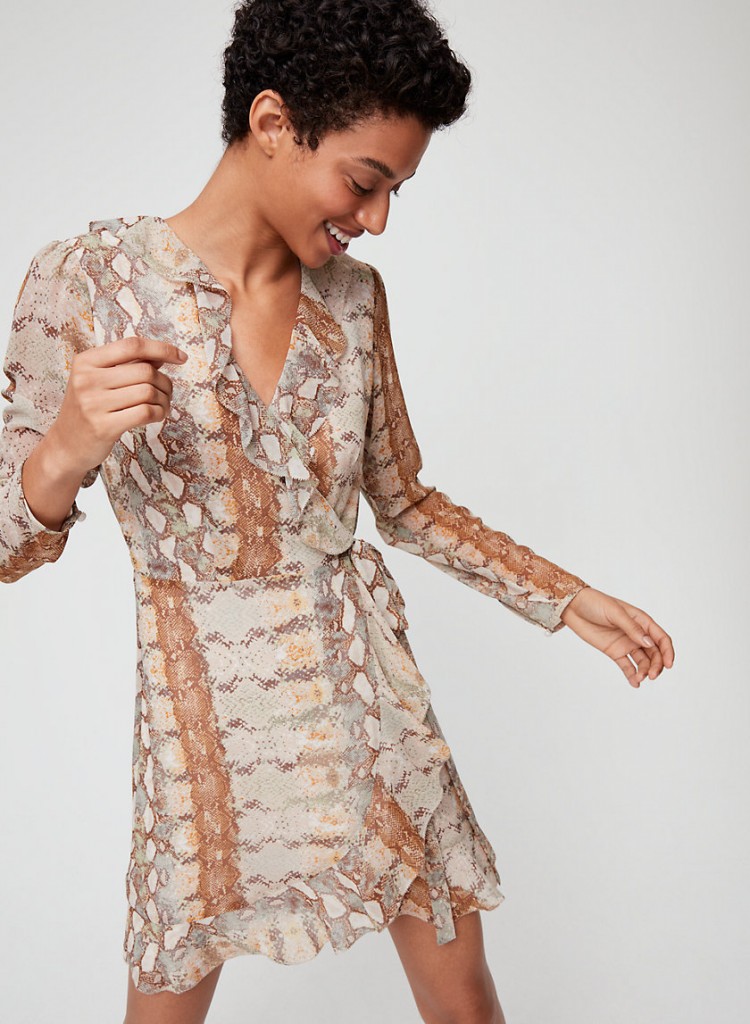 The Dress
The best way to go all in is with a snakeskin printed dress. A dress is a great way to try the trend from head to toe. With the print everywhere right now, we bet you'll see snakeskin printed dresses in your favourite store.
Inspirational image:
Image courtesy of Vogue UK
Product info:
Mercer Snakeskin Crossbody, $224, available at Michael Kors
Aurella Boots, $110, available at Aldo
Snakeskin print skirt with sequins, $79.90, available at Zara
V-Neck Camisole top, $17.99, available at H&M
Louise Dress, $138, available at Aritzia
By: Megan Renaud, Vancouver, @meganbrigette
Are you a job seeker? Find fashion jobs here.
Are you an employer? Post your fashion job here.
Don't forget to follow us on Instagram for the latest fashion jobs, career advice and fashion trends!