We're sure you've seen the super comfortable rompers posted all over your Instagram feed with #smashtessgirls and thought, I need to get my hands on one of those. The story behind that super comfortable, super chic romper starts with three strong women, Ashley Freeborn (smash), Mercedes Laporte (+), and Teresa Freeborn (Tess). These women took a simple concept and turned it into something we are all coveting. The most popular Sunday Romper constantly sells out, which makes these hard to get rompers even more in demand. Style Nine To Five had the chance to talk with Ashley Freeborn about the ins and outs of Smash + Tess and why you need to invest in a romper now.
SNFT: First, can you tell us who you are and what you do?
AF: I'm the co-founder and Managing Director of Smash + Tess, a Vancouver-based women's loungewear line known for our comfortable, locally made, and effortlessly chic designs, including our hero piece and bestseller – The Sunday Romper. I founded the business with my mom and run it with her and my childhood best friend. Together we are constantly seeking ways to celebrate and honor women of all beautiful shapes and sizes with our clothing, while creating a community (both digitally and in-person) that celebrates femininity, comfortability, and style.
SNFT: What was your journey that led you to start Smash + Tess?
AF: As a mother-daughter-bestie team, each of us has always had an obsession with stylish sleep and loungewear. Matching PJs have been one of our favorite traditions on Christmas morning since we can remember. I spent one summer studying at Conde Nast College of Fashion in London, UK, and the concept of Smash + Tess was born!
SNFT: What is your overall message to your customers for Smash + Tess?
AF: That we believe that women should feel confident and beautiful every minute of the day, no matter whether it's spent in the boardroom, on a school run, or between the sheets after a day spent conquering the world! We believe in the Romper Revolution and that women shouldn't need to sacrifice style for comfort. You can have it all and we got you girl!
SNFT: Where do you find inspiration for your designs?
AF: Girls! Street style inspires us daily. We also get a ton of inspo from our #smashtessgirls on social who give us wonderful feedback and let us know what they would love to see in future designs and colours. We definitely are always listening!
SNFT: If you could pick any celebrity/influencer to wear one of your rompers, who would it be?
AF: This is such a hard question. Honestly, it's super cool to see our rompers on influencers and celebrities, of course, we get SO excited. But it's the number of tags we get on social from our #smashtessgirls that REALLY excites us. We set out to create a tight-knit crew of women who would support and share… and for us, that's what we've seen happening, and it's truly magical.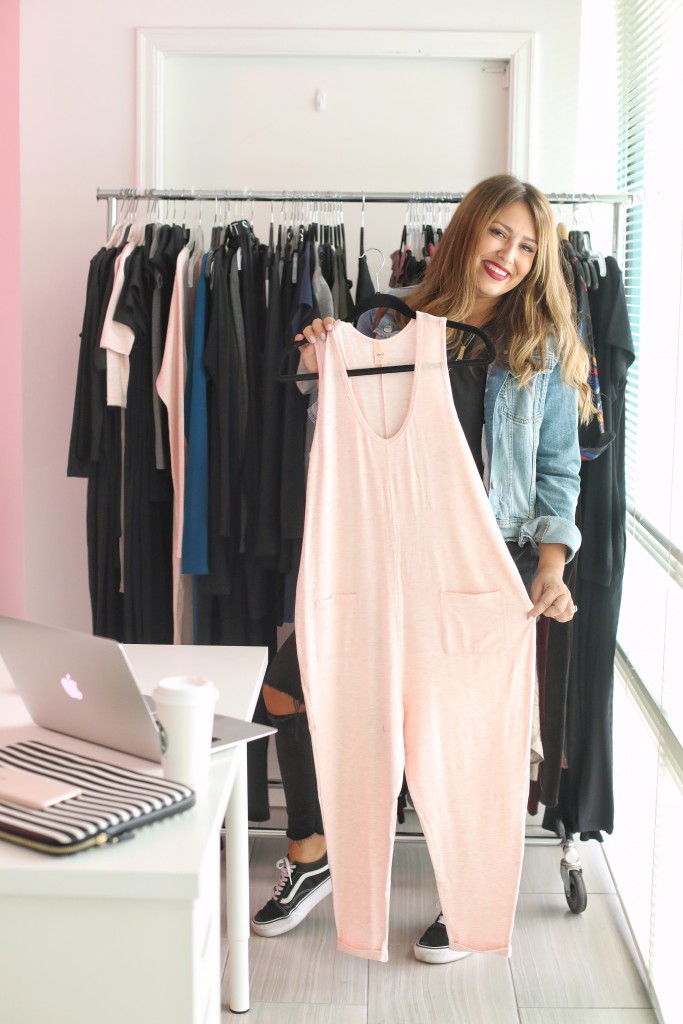 SNFT: Over the past year, Smash + Tess has exploded. What has this been like for all of you?
AF: It's been AMAZING. That being said, being a growth company is super challenging and it comes with many sleepless nights. We are often severely backordered as we hustle to get as much quality product made locally as quickly as we can. Every day/week/month is different and bigger than the last, so our learning curve is steep. All of that said, we are living the dream. We get to do what we love to do Every. Single. Day. This is a tremendous gift and we are so grateful. Also… we just have A LOT of fun. Working with your best friend and mom is legit the BEST thing ever. So much love and so much laughter.
SNFT: What is something your followers may not know about the Smash + Tess team?
AF: That we care so deeply. Every single item of clothing, customer service email, strategic decision gets weighed and discussed and debated. We want to ensure that our #smashtessgirls are always well taken care of and we take that very seriously. We don't always make the right calls, but it's not for lack of trying! Also… we love pub nuts… just snacks in general. Can't get enough at headquarters.
SNFT: What would you say your most visited website is? What about your most used app?
AF: Shopify.com?!  Honestly, I'm pretty obsessive about managing the business and I'm constantly checking in to our backend to ensure that it's running as smoothly as possible and that I'm not missing anything. I love jillianharris.com and coveteur.com. My fav app is Wunderlist. It's such an amazing way to stay super organized and ensure our team is all on the same page. I know… Type A.
SNFT: The fashion world is always evolving, how do you keep Smash + Tess ahead of the competition?
AF: As Smash + Tess has grown, there have definitely been some brands that have attempted to copy or knock-off our designs, branding, and aesthetic. Our solution is to keep our heads down and focus on being innovative and dynamic. We use it to fuel our creativity and we keep our eye squarely on the future and diversifying our designs, styles, and colours to ensure that we keep making clothing for our #smashtessigirls that delights and surprises!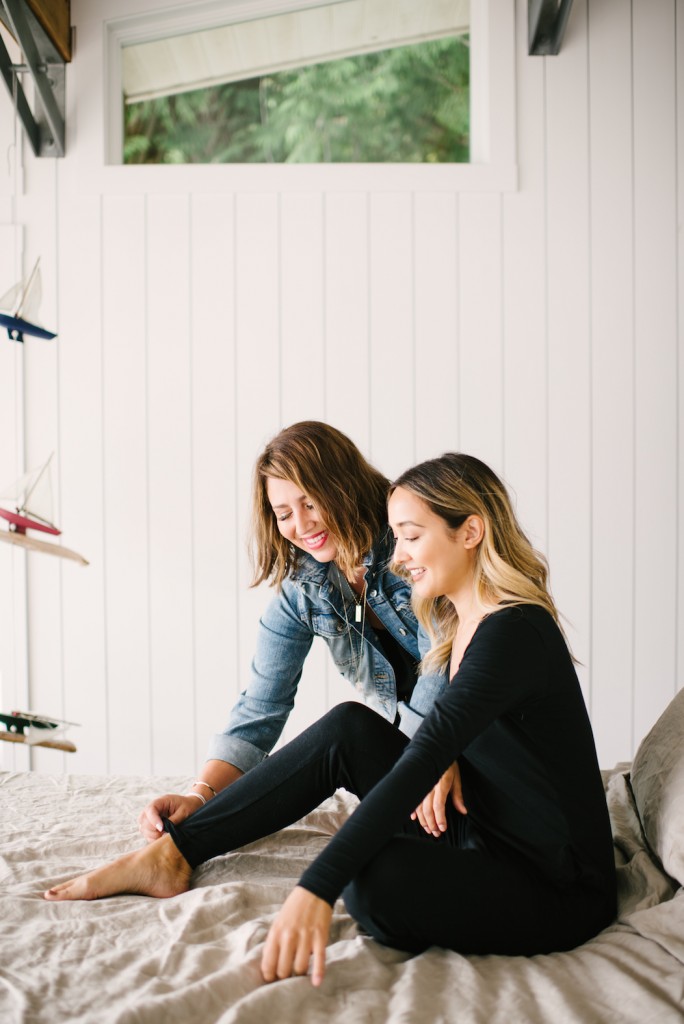 SNFT: What can we expect next from Smash + Tess next?
AF: We have some new designs and colours coming your way for fall, which launches September 17th on our website! We are playing around with our new insignia, so stay tuned for some fun new branding and we also just expanded our design range to include kids. As for the men in our lives… maybe we have a little something up our (Romper) sleeve for them as well!
Photos courtesy of:
Ashley Freeborn
By: Megan Renaud, Vancouver, @meganbrigette
Are you an employer? Post your fashion job or retail job here.
Are you a job seeker? Find fashion jobs and retail jobs here.
Don't forget to follow us on Instagram for the latest fashion jobs, style jobs, retail jobs, career advice and fashion trends!