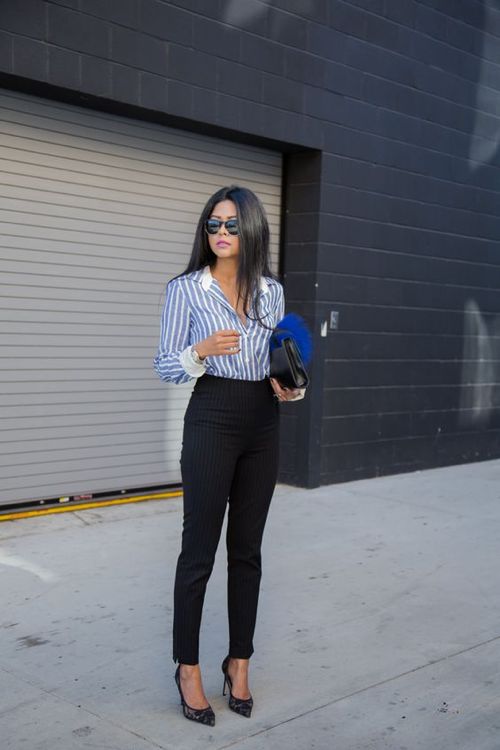 Let's face it, job hunting — however rewarding in the end — is a very stressful experience. But if you received the call and lined up the big interview, then we want to wish you congratulations! Interviews are nerve-wracking but if you follow our tried and trusted nine to six interview steps, you'll be sure to stand out and land your dream job.
Do Your Research
Once you've found out that you landed the interview, it's crucial to start doing some research on the company right away. Take the time to learn basic background information, such as the year the company officially opened, important key employee names such as the CEO, and the values/mission of the company. This background information about the company will be useful in your interview because it will show your interviewer that you are interested and knowledgeable about the company.
Practice Makes Perfect
Once you've completed your research, it's time to start practicing your responses for generic job interview questions that are normally asked by most employers. Questions such as why are you interested in working at this company? What skills and experience do you have that will benefit this company. Take the time to prepare answers to these questions so that you are relaxed and prepared for whatever the interviewer ends up asking.
Dress the Part
One of the most important pieces of advice that we've ever received is, " Dress for the job you want, not the job you have."  So, even if you're applying for an internship or an entry level position, dress like you're applying to be the new manager. From head to toe, your outfit needs to reflect the company's culture and dress code of the office. Most offices have a professional dress code that includes blazers, dress pants, skirts, heels, flats and blouses. Hairstyles and jewelry should be kept professional. Remember, by dressing professionally people will take you seriously.
Arrive On Time
There's nothing more important than arriving on time for your interview. And we don't just mean on time… we mean arriving at least 10-15 minutes early. This will not only help you make a great impression with your potential employers, but it will also give you the time you need to get mentally prepared. Being early shows your potential employer that you're serious about both the interview and the job. Arriving early also gives you the opportunity to strike up a conversation and make an impression on other employees.
Ask Questions
Almost all interviews end with, "Do you have any questions for me?" Use this as your opportunity to show your potential employer that you're prepared and interested in the company and the role. As the interview goes on, you might develop some questions as you go, but it's always smart to plan some in advance. You can ask questions regarding the level of pay and the potential start date of employment.
Say Thank You
Once the interview is complete, saying thank you to your interviewer isn't enough. Take the time to send a personal thank you note, whether it's handwritten or through email. The interviewer will really appreciate that you took the time to thank them, even if it's a very short note. Here's a sample of what you can say:
Hi ___,
It was a pleasure getting to chat with you today. I really enjoyed getting to learn more about the organization and the  ____ position. The more I learn about [company name], the more inspired I am knowing I could contribute to such a dynamic team. Thanks again for your time and have a great day.
Always remember to keep your thank you notes short and to the point. And, if there was more than one person interviewing you, make sure to thank each person individually — it will make sure you leave a great impression!
Inspirational Image
Image courtesy of Her Campus
By Najja Morris, Toronto, @najjamorris
Are you an employer? Post your fashion job here.
Are you a job seeker? Find fashion jobs here.
Don't forget to follow us on Instagram for the latest fashion jobs, career advice and fashion trends!