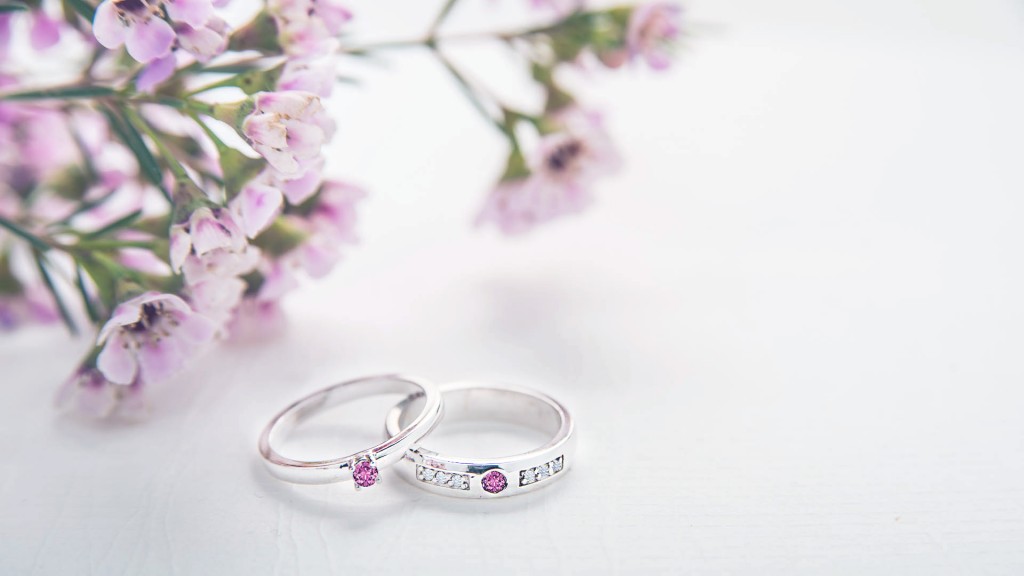 Suzy Yahya is a Toronto-based jewellry designer that men and women need to get on their radar. She is the owner and designer of Expectancy Rings, a line of affordable luxury rings for expectant mothers and fathers to celebrate, announce and commemorate the expected arrival of their newborn. SNTF recently had the opportunity to chat with Suzy and learn about the ins and outs of running a jewellry business and what it takes to stand out from the crowd.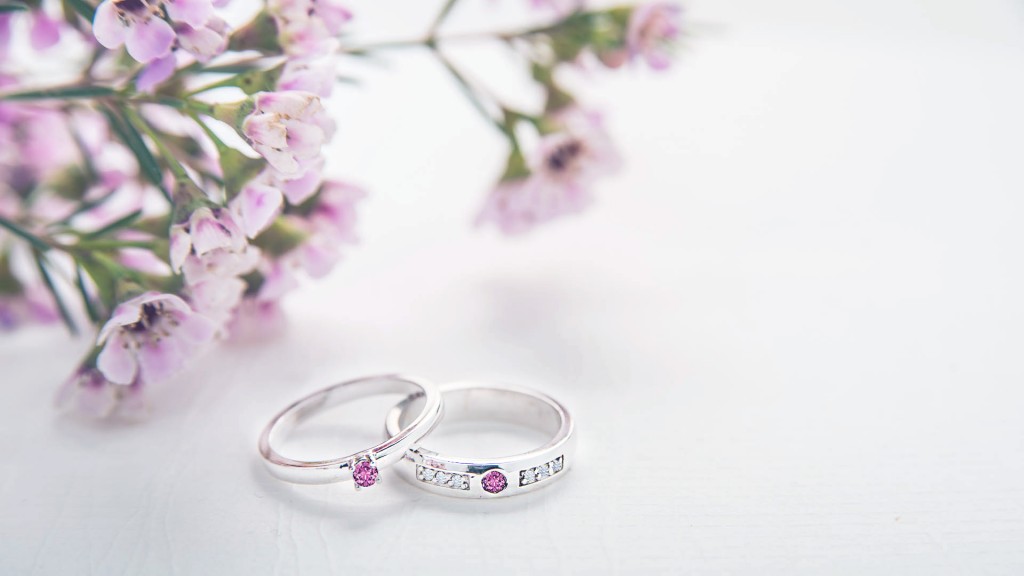 SNTF: So Suzy, can you first tell us a bit about the years before launching your jewellery line Expectancy Rings and what led you to start a career in the entrepreneurial world.
SY: After graduating from the Fashion Arts program at Humber College, I worked in wholesale, retail and buying before I launched my own online boutique, Shop Wanderlust, in 2013. The boutique, which I ran for over three years, sold beautiful clothing and accessories from talented independent designers all over the world.
Then I decided to expand my love of fashion into the bridal world and became a consultant at luxury bridal boutique White Toronto, which is where I was inspired to launch Expectancy Rings!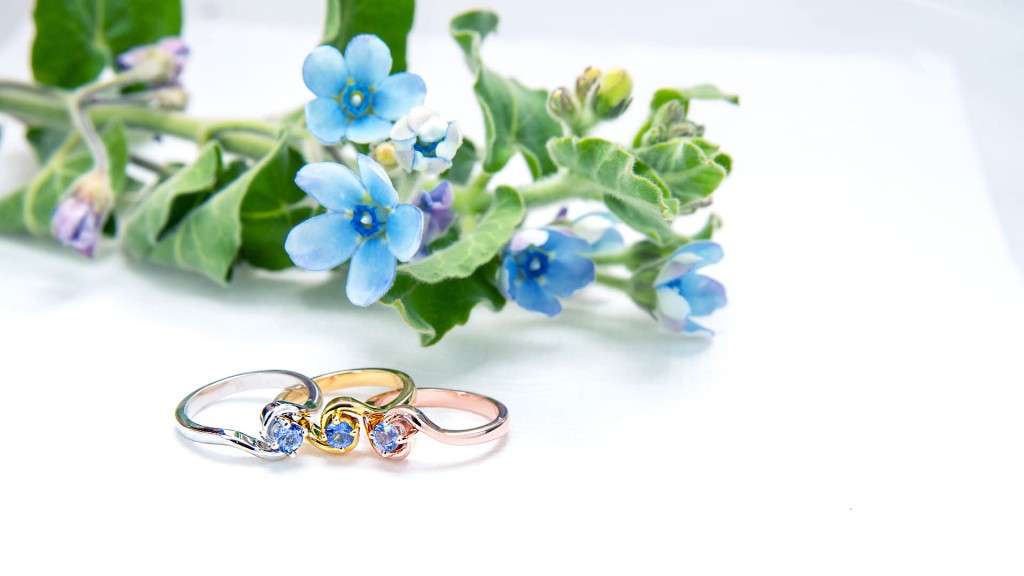 SNTF: Did you always have the entrepreneurial bug? When did you know it was time to take the plunge and start your own business? How did you know that Expectancy Rings was the idea to go with?
SY: Working on something I'm truly passionate about has always been important to me – it's what led me to start my own boutique and eventually Expectancy Rings.
We all know the significance of engagement rings, wedding bands and even wedding gowns to mark two very important events in a person's life – engagement and marriage. But I realized that there wasn't an equally special way to announce and commemorate the next most precious and life-changing event – pregnancy. I developed Expectancy Rings to fill this void and to help expectant mothers and fathers announce a pregnancy and more specifically, the gender of their baby.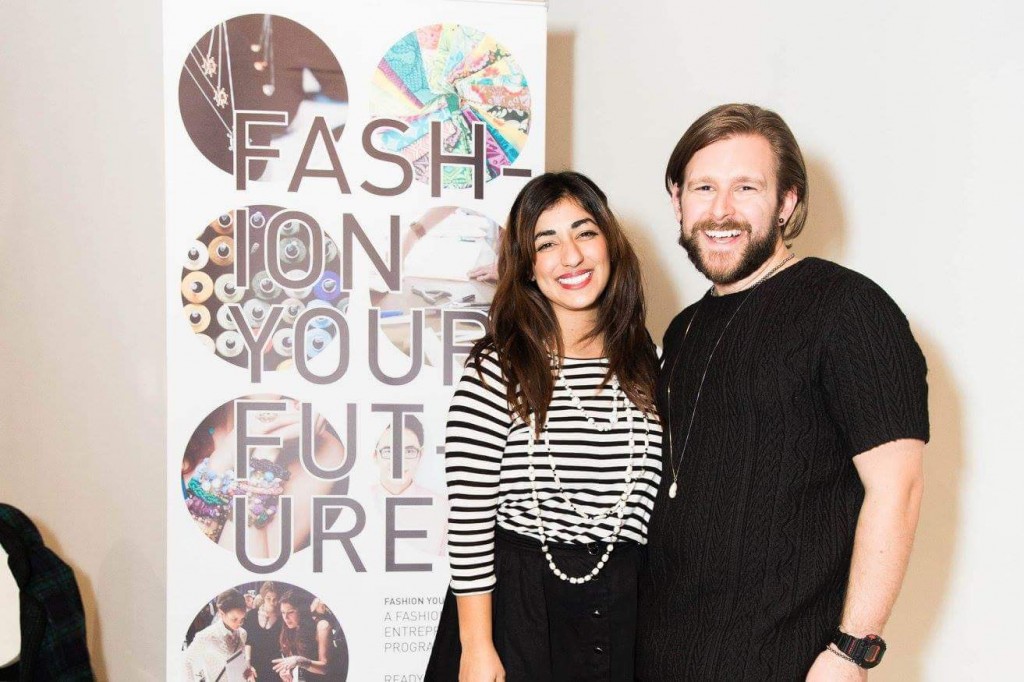 SNTF: Prior to launching your business, how much knowledge did you have of the luxury jewellery industry?
SY: Surprisingly, none! I entered a Toronto-wide design competition called Fashion Your Future put on by Toronto Fashion Incubator, where winners received a grant and mentorship to start their own accessory business.
I ended up winning with my Expectancy Rings concept and was set up with Jon de Porter, the most amazing, inspiring mentor who has taught me so much about fine jewelry and its industry.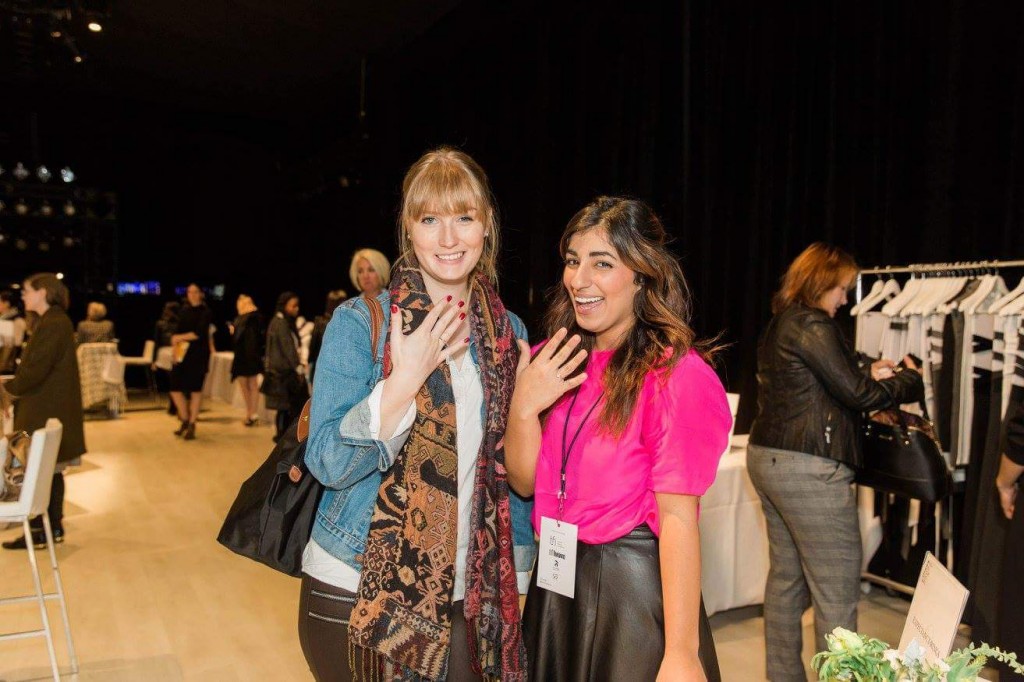 SNTF: What's the most important thing you've learned so far since launching your collection?
SY: Keep it simple! Since Expectancy Rings is such a new concept – rings for expectant parents (mothers and fathers) to celebrate and announce their growing families – I needed to make sure my designs were easy to love and matched other significant pieces of jewelry my customers already owned. My most popular ring is the stackable expectancy band because it pairs beautifully next to an engagement ring and wedding band – it's the perfect addition to your jewelry collection!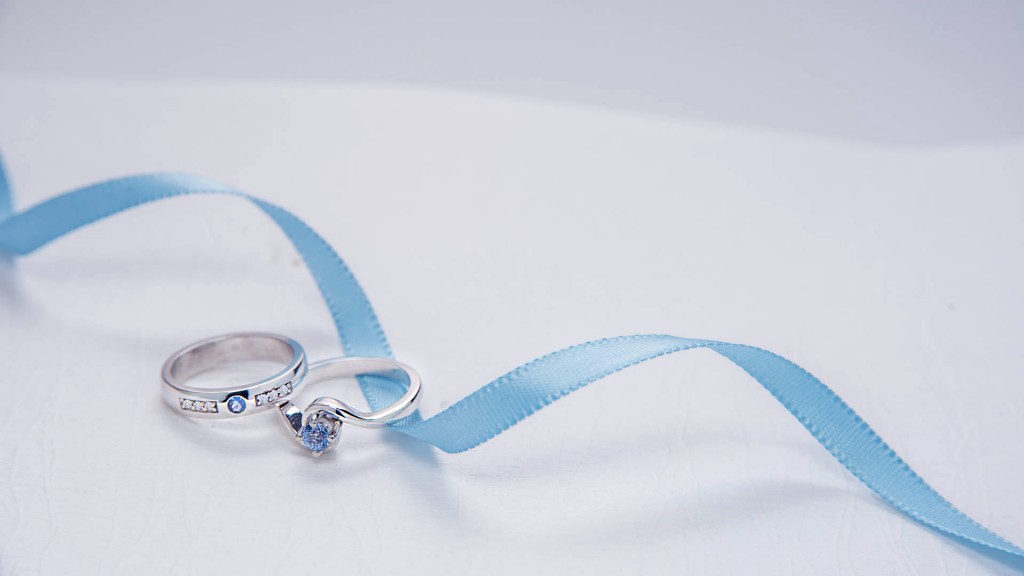 SNTF: What would you say sets your company apart from others in the jewellery industry?
SY: Expectancy Rings is the first and only jewellry brand of its kind. Expectant parents (whether expecting a baby by birth, surrogate or adoption) can choose a design that suits their style (a thin stackable band, thick diamond band or signature half-swirl band), their favourite type of gold (18k yellow, white or 14k rose gold), and most importantly a solid pink or blue sapphire to represent a baby girl or boy on the way. The option for a solid clear sapphire is also available to those who prefer to keep it gender neutral or keep their child's gender a secret until birth.
I think the excitement of expecting a child should be remembered for the rest of your life, and each Expectancy Ring will last a lifetime.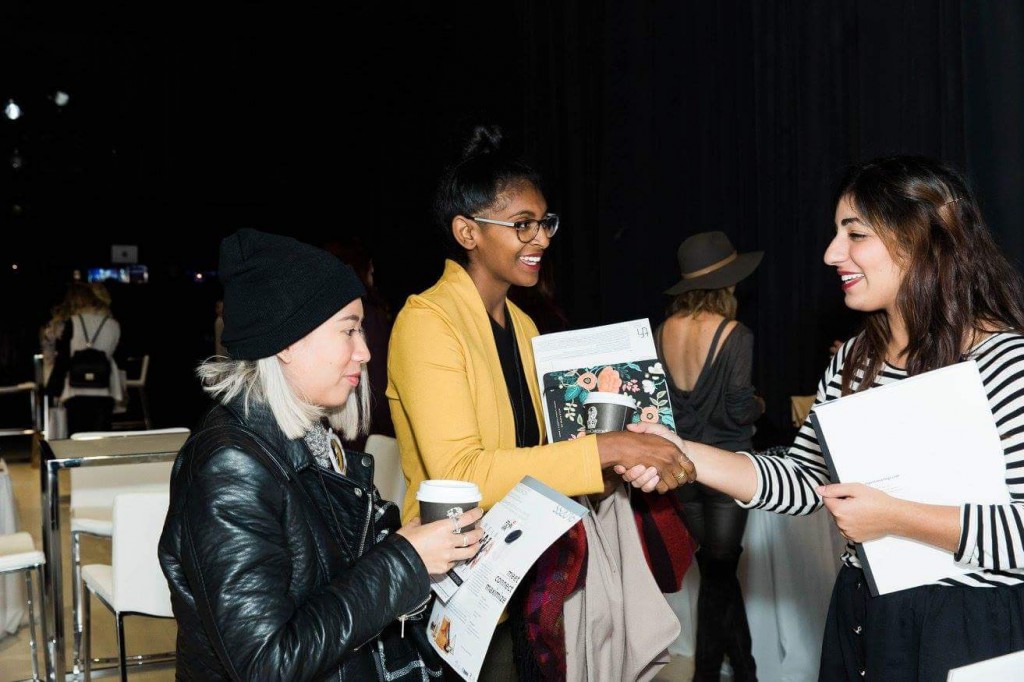 SNTF: What's your favourite part about being an entrepreneur? What about the least?
SY: Having full creative control over my brand is such an amazing feeling! I also love working with clients directly and going through the process of seeing them design their rings from start to finish, then announcing their pregnancies on social media with their new, personalized rings.
My least favourite? Don't have one! Being an entrepreneur is so rewarding! I recently had a same-sex couple purchase matching unisex bands to announce the adoption of a baby girl. Each family is unique, and it's really touching to see all types of parents using the rings as a way celebrating their growing families!
SNTF: Tell us about your design process? Where do you find design inspiration? How long does it take to design a jewellery collection from start to finish?
SY: My inspiration comes from real mothers in my life (including my own!). I try to keep my rings as wearable and classic as possible, making them easy to stack next to multiple rings for a trendy, layered look, yet striking enough to stand alone.
Since each piece in the collection is simple and classic, it only took me a week or so to come up with the design ideas, then I took my sketches to a digital designer to bring them to life.
The signature Expectancy Rings band took the longest to design because my inspiration behind that piece was to create a ring that was more intricate, yet classic and also correlated with the idea behind the brand. The half swirl design signifies the coming together of two people to create life, and the sapphire is nestled carefully in the centre to represent the child.
SNTF: How did you learn the ins and outs of running a business?
SY: I learned mostly on my own, through trial and error. My first business, Shop Wanderlust, was a great first experience for learning and a bit of a stepping-stone that helped me discover what works and what doesn't in order to find success with Expectancy Rings.
SNTF: What's some advice you'd give to any woman (or man) questioning their career path and considering starting their own business instead?
SY: It might sound a little dry, but my biggest piece of advice is to create a business plan. It takes a lot of time and effort (it took me almost an entire year!), but having a business plan ensures that you think of every single aspect of your business before you begin. If by the end you feel like your idea has a great shot at succeeding and you still love it – go for it and give it your all!
SNTF: Running your own business must keep you pretty busy. How do you find a work-life balance? What do you do to unwind after a long work week?
SY: As an entrepreneur, your mind is always running with deadlines, emails to get back to and new ideas – you never really "leave" work when you get home after a long day because you're constantly thinking about your business and new, innovative ways to improve it.
For me, it's important to make time for my friends, family and extra activities that I enjoy outside of work. To keep the balance, I try to stay as organized as possible and prioritize – I am a huge fan of to-do lists and make one just about every day. My favourite way to unwind after a long work week is to take a dance class. It's a great way to shut it all off for an hour or two and just focus on yourself and your body while learning something new and sweating it all out!
SNTF: And finally, what do you wake up looking forward to? What's next for your career and business?
SY: There's an element of surprise when it comes to running your own business. I try to keep evolving and adapting based on what my clients are asking for, so I'm excited to see where that takes the business.
My next move for Expectancy Rings is to build a blog on the website where new and expectant parents can come to read tips and articles on parenthood.
To stay up to date with Suzy's entrepreneurial and creative journey, make sure to check out her website or Instagram.
By: Ainsley Smith, Toronto, @ainsleysmithy
Are you an employer? Post your fashion job here.
Are you a job seeker? Find fashion jobs here.
Don't forget to follow us on Instagram for the latest fashion jobs, career advice and fashion trends!