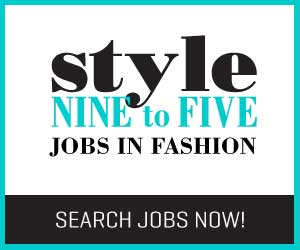 Have you finally found your dream job and desperately want to apply ASAP? Applying for jobs and attending interviews can seem like a breeze, but it is very important to pay attention and prepare accordingly. Below are 5 tips you should do before applying/going to that interview:
1. Revamp your resume
Making sure that your resume is a perfect fit for the job you're applying for is one of the most important steps before applying. Sending your resume off to a fashion magazine? Make sure you highlight any work or experience that could relate to fashion.
2. Communication via email, phone, etc.
When landing my first fashion internship, the interviewer told me that I had caught her eye because of my application email. Of course your resume and cover letter are important, but pay attention to the emails you send, as they are the first things anyone will read. After sending off your application, pay attention when you answer your phone. I've had several companies call me regarding my application when I had least expected it, so make sure to answer all phone calls coming through to you in the same respectable manner.
3. Stalk yourself
It may sound ridiculous but social media is important when it comes to jobs. More often than not, interviewers will search your name and try to find as much information about you as possible through social media. Check Facebook, Instagram, and Twitter, and remove or hide any posts that you could come off as unprofessional, according to careernook.com.
4. Know the company
Research the company you're applying for inside out. It will beneficial during your interview to not only know what the company's mission statement is, but to know who the key role players are, via www.success.com.
5. Be prepared
Start your preparation for your interview the night before. Interviewers often like to have a hard copy of your resume so make sure to make multiple copies. Plan your outfit the night before, this way the morning of you won't be running around trying to find that one skirt that fits you just right or your lucky blouse that always gets compliments.
By Nicole Tinker
Are you an employer? Post your fashion job here.
Are you a job seeker? Find fashion jobs here.
Don't forget to follow us on Instagram for the latest fashion jobs, career advice and fashion trends!