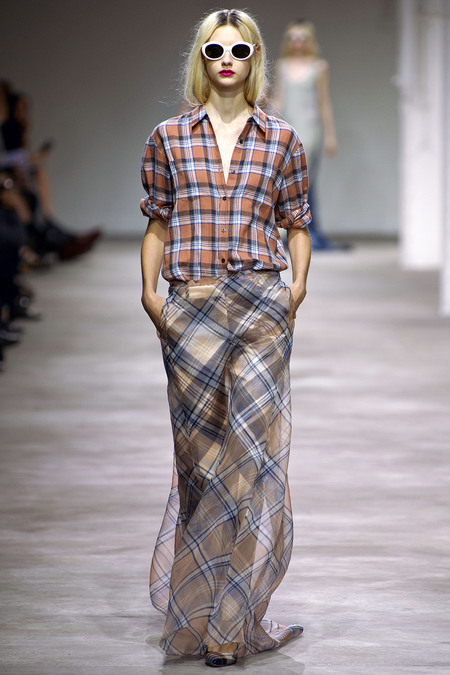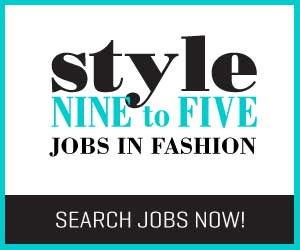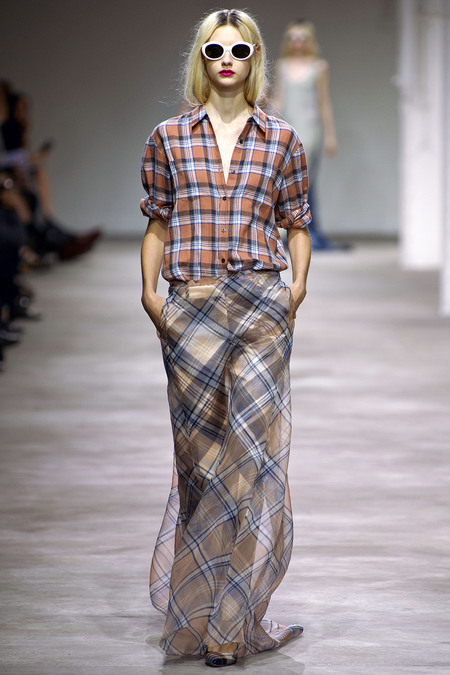 Mixing patterns is something we have learned to master over the past couple years, or at least have figured out the basic understanding. This new mix n match trend may be a tricky one and something that we least have expected: Mixing Plaid. Plaid has been in the fashion scene for quite some time, and even though mixing them together may seem like a sartorial disaster, its actually quite simple adding that extra piece into your chequered look.
This look may seem intimidating and you may have had a short gasp reading the "mixing plaids" title. It's a bold fashion statement, but aren't statements suppose to be over the edge and intimidating.
Here are a few tips on how to break it down to master this look.
1. Three's a crowd. It's the same when mixing patterns, you don't want to mix more than 2 patterns. The same rule goes for plaids. Don't go over 2 pieces in your overall look
2. Use a common colour. Make sure you have at least one consistent colour between both prints. However, with this rule, the same colour doesn't always mean the same shade. Play around with the different shades if you're feeling extra precarious.
3. When mixing plaids, you must have a neutral piece to keep it from looking cluttered. Whether it's a neutral top, neutral pumps, or a neutral bag.

The Monochromatic Sneaker Look
Playing with Shades –  Tip: With this look its important to pair it white heels to balance the white on the upper body. Wearing dark heels with this look will draw viewers' eyes straight to the bottom half of your body.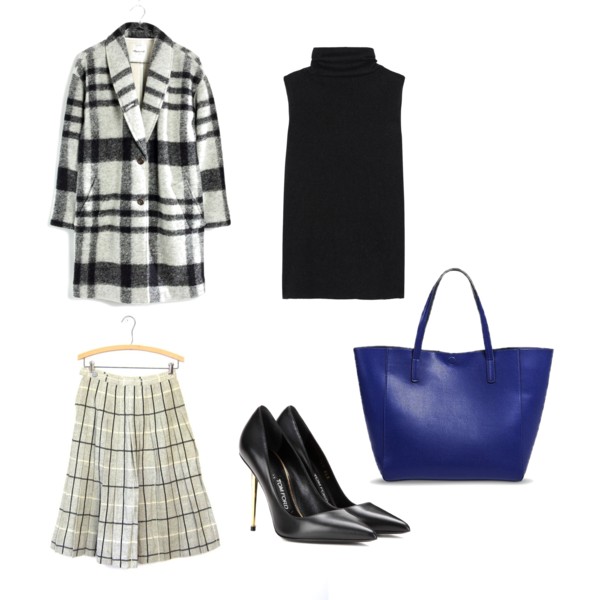 Keep It Cozy – Tip: don't be afraid to add a solid pop of colour when mixing neutral plaids. A bag is a great way to add a pop of colour into your outfit.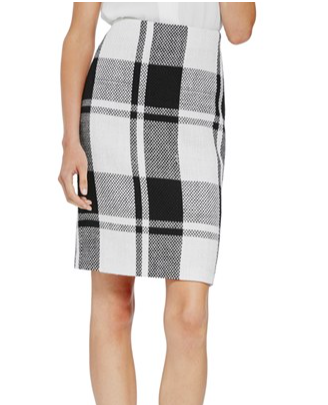 Alternate Skirt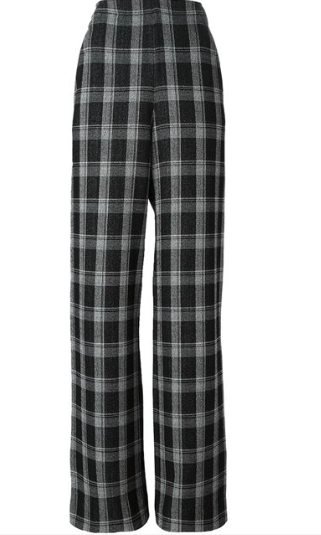 Alternate Pants
Plaid accessories
1. Madewell Flannel Daywalk Shirtdress in Glendale Plaid, $72
2. Shein Black Plaid Mini Skirt, U.S. $14
3. Faith Connexion Oversized Plaid Shirt, $370 , available at Style Bop
4. Shein Green Blue Plaid Button Skirt, U.S. $14
5. Madewell Plaid Florence Coat, $172
6. The Row Leona Merino Wool and Cashmere-Blend Turtleneck Sweater, $483, available at Net-A-Porter
7. Vintage Plaid 50's Wool Blend Skirt, $54, available at Etsy
8. Vince Camuto Plaid Pencil Skirt, $157, available at Nordstrom
9. Proenza Schouler Wide Leg Plaid Trousers, $1077, available at farfetch
10. Lulu's Plaid It All Up Red Plaid Clutch, $36
Style Inspiration; Dries Van Noten Spring 2013 RTW, indigo-jones.com
Are you an employer? Post your fashion job here.
Are you a job seeker? Find fashion jobs here.
Don't forget to follow us on Instagram for the latest fashion jobs, career advice and fashion trends!