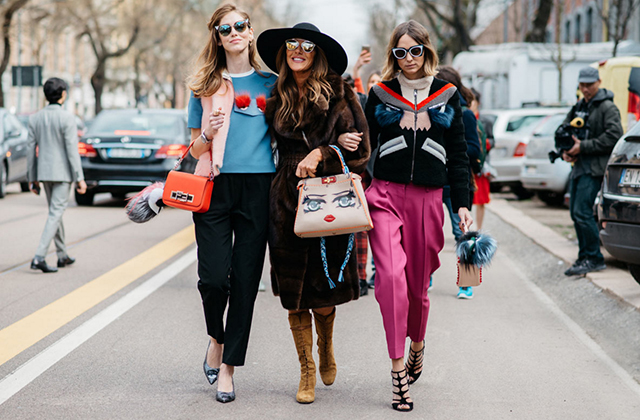 There are times when I look back at old photographs and cringe at what I was wearing! Each year with the good trends that carry into the next season, come the trends that are best to purge from your closet. This year, there are a few pieces of clothing that I will be getting rid of to make space for more up-to-date pieces.
Here are some trends that we have noted will not be, or shouldn't, be making an appearance in 2016.
1. Patchwork Jeans: image courtesy of com
2. Latex Clothing: Image courtesy of co.uk
3. Platform Sneakers: Image courtesy of net
4. Coloured Faux Fur: Image courtesy of com
Style Inspiration image courtesy of 2leave.com
Are you an employer? Post your fashion job here.
Are you a job seeker? Find fashion jobs here.
Don't forget to follow us on Instagram for the latest fashion jobs, career advice and fashion trends!