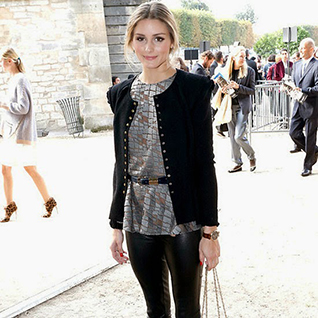 Gone are the days of black, white, and grey being the only colors filling your closet. Bold and colorful prints have returned to being a fashionable staple for office attire. It can be scary reaching out of your comfort zone to try a bold printed piece. However, it's often the case that if you take the chance and try a bold pattern, you will start enjoying wearing a bit more color! Here are some of our top picks for prints to wear to the office.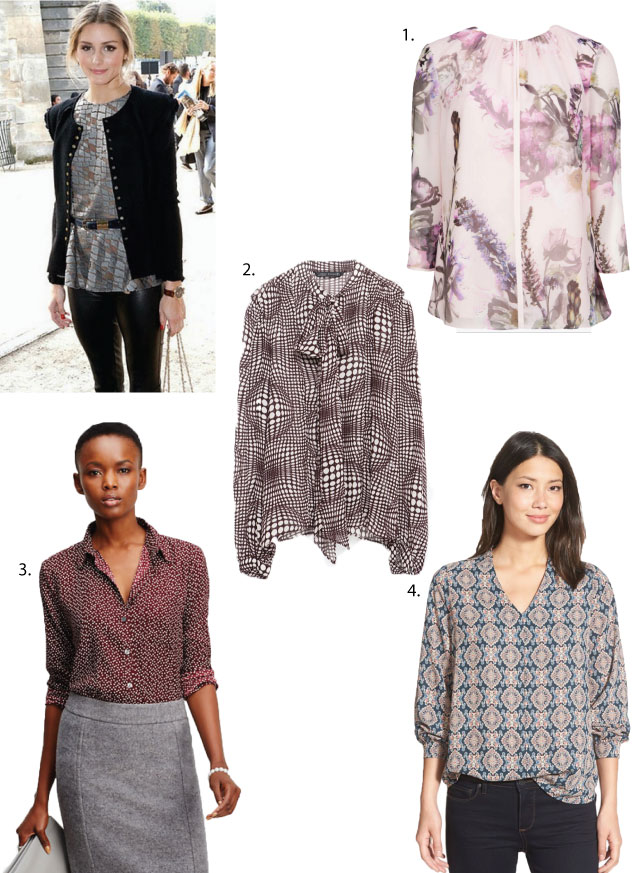 1. Zara printed blouse, $69
2. Ted Baker torchlit floral top, $209
3. Pleonie v-neck blouse, $94, available at Nordstrom
4. Ann Taylor square dot camp shirt, $111
Style inspiration, Olivia Palmero, image courtesy of redlipstickstatement.com
Are you an employer? Post your fashion job here.
Are you a job seeker? Find fashion jobs here.
Don't forget to follow us on Instagram for the latest fashion jobs, career advice and fashion trends!