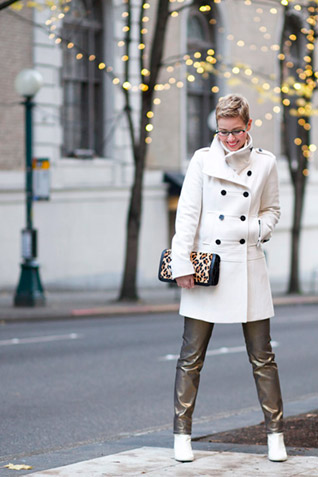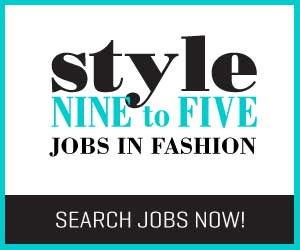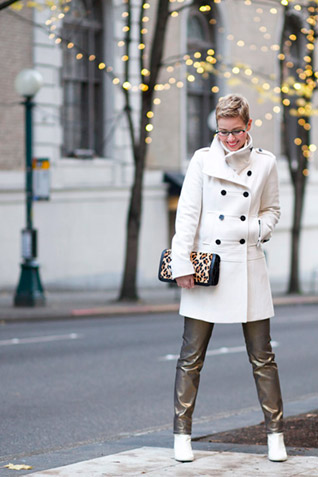 I don't know about you, but from December to March I am more concerned with comfort and staying warm during our cold Canadian winters than I am with fashion. Puffy jackets that would make the Michelin man envious, collegiate sweatpants and drab all black outfits have become my (unfortunate) winter attire staples.
This year I have vowed to make a change, and not let Old Man Winter put a temporary freeze on my sense of style ever again. One way to shine in the colder months is to add a pair of metallic trousers into your winter wardrobe. Available in a wide range of silhouettes and sparkling colours, these pants are a far cry from the very interesting metallic ensembles of 70's disco culture. The metallic trousers of 2015 add a hint of glamour to your daytime outfits, and they can really pull together a holiday party look (tis' the season for silver and gold).
If winter has you in a style rut, muster up the strength to crawl out of it and then adorn those gorgeous gams of yours with some shimmering metallic pants!
1. Akris Punto 'Clare' Metallic Tuxedo Pants, $348, available at Nordstrom
2. Banana Republic BR Monogram Gold Boy Crop, $160
3. Monki Pleated Metallic Wide Leg Trouser, $79, available at ASOS
4. Faith Connexion Metallic Flared Trousers, $940, available at Farfetch
5. Forever21 Contemporary Textured Metallic Culottes, $29
6. Reiss Kalli Midnight Metallic Trousers, $245
7. TRISTAN Printed Metallic Vogue Skinny Pant, $59
Style inspiration image courtesy of YouLookFab
By Sasha Smith, Toronto
Are you an employer? Post your fashion job here.
Are you a job seeker? Find fashion jobs here.
Don't forget to follow us on Instagram for the latest fashion jobs, career advice and fashion trends!