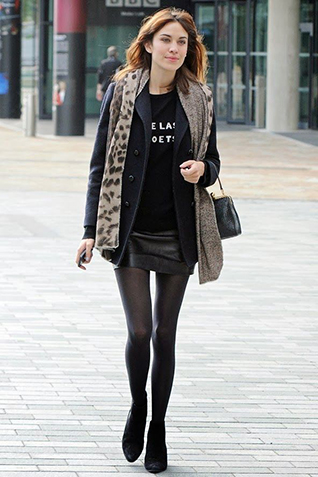 We have all seen her, that girl who wisps on by looking what can only be described as effortlessly cool.  After day dreaming about myself being placed in her shoes I come to a harsh realization that there is no way I could wear the grunge leather jacket and worn in boots to my office job. I couldn't help but wonder; is there a way to incorporate this all around cool girl style into parts of my office wardrobe?  I soon started to research on how to perfect the office meets grunge wardrobe. One of my biggest fashion inspirations for this contradiction of a wardrobe was Alex Chung. She always seems to find the balance of an outfit that could be worn to the office but would considerably pass at a rock concert. The trick is to incorporate one or two grunge pieces such as a leather jacket, or black booties, into your office look to give it some edge.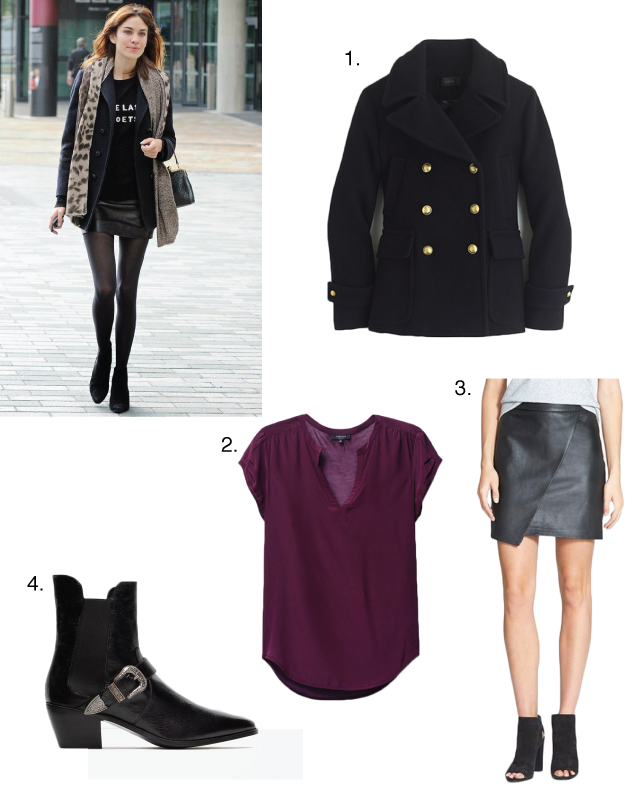 Style Inspiration, Alexa Chung, image courtesy of thatsnotmyage.com
1. Crew Majesty Pea coat, $435
2. Babaton Phillip T-Shirt, $75, available at Aritzia
3. Madewell Leather Warp Skirt, $311, available at Nordstrom's
4. Zara Heeled Leather Ankle Boot, $129
By Tiffany Janzen, Toronto ON, Twitter: @ZencityBlog
Are you an employer? Post your fashion job here.
Are you a job seeker? Find fashion jobs here.
Don't forget to follow us on Instagram for the latest fashion jobs, career advice and fashion trends!