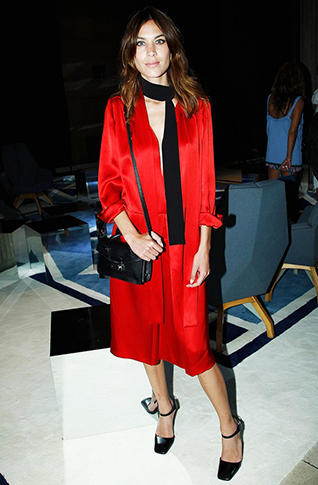 I never thought I would be adding an ultra skinny scarf to my wardrobe this fall. That was until it started be worn by all of fashions it girls who were making it look so chic and cool. Next thing I knew I was running out the door to purchase my first skinny scarf. It can be paired with so many of my blouses and really adds an effortless glamour to the overall look. Whether it has a pattern, texture, or plain black, this season's hottest trend can be catered to fit your personal style.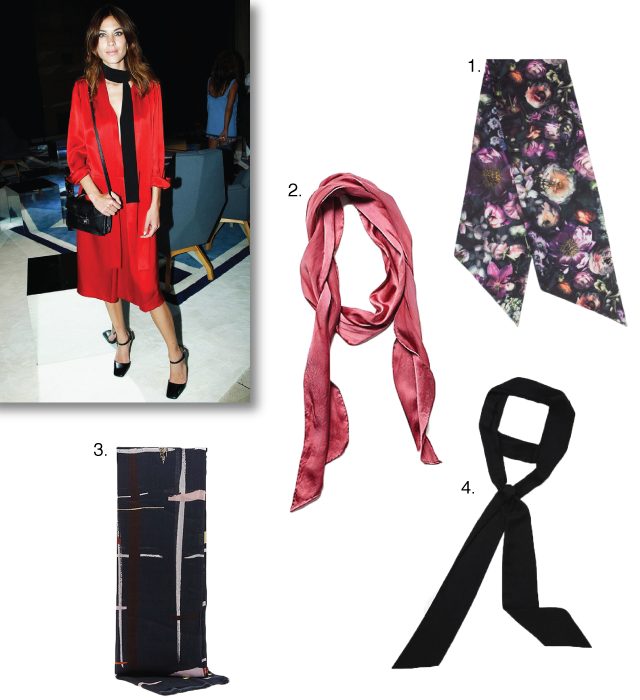 Style Inspiration, Alexa Chung, image courtesy of whowhatwhere.com
1. Ted Baker Floral Skinny Scarf, $75
2. Free People Skinny Scarf, $89
3. Reiss Geo-Print Scarf, $135
4. Zara Style Scarf, $10
By Tiffany Janzen, Toronto, ON, Twitter: ZencityBlog
Are you an employer? Post your fashion job here.
Are you a job seeker? Find fashion jobs here.
Don't forget to follow us on Instagram for the latest fashion jobs, career advice and fashion trends!