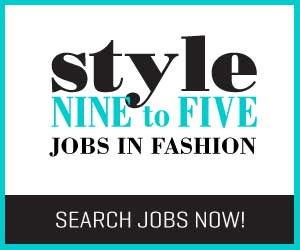 Last week Vancouver was taken by storm by stunning silhouettes, unique designs and undeniably stylish apparel. Vancouver Fashion Week began on September 15th  and finished on September 21, and it was an entire week filled with divine style inspiration and drool-worthy fashion.  Though every designer produced incredible collections, there were a few that stood out amongst the crowd:
Renata Buzzo: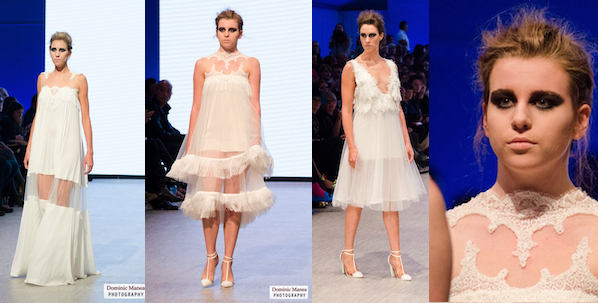 This ethereal and angelic collection was definitely a crowd pleaser. As all of the unique cream and white dresses made their way down the runway you could hear little gasps and whispers on the beauty of the line. In fact this collection was so stunning that I even noted down "get in my closet!" in regards to this line. The feminine and flowing materials and silhouettes of this line exuded a sweet romanticism that I find completely irresistible.
Oscar Mendoza: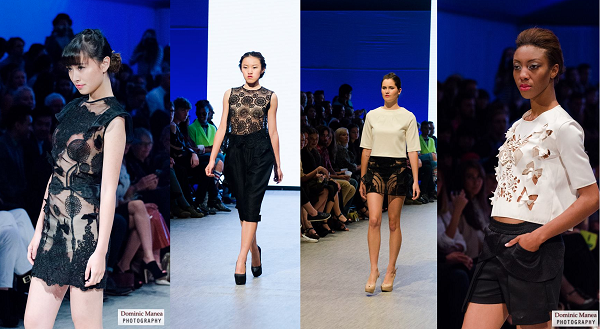 Oscar Mendoza really embraced the black and white trend with his latest collection. I adore this trend as I have always been a fan of simplistic and minimalist combinations; they always style to look so effortlessly chic.  The collection was included many structured pieces but always maintained femininity with the materials, sheer detailing and delicate patterns.
Goldie:
This line was likely the most wearable of all the lines I had seen. The shapes, materials and styles of each look had a very wearable yet high-end sophisticated look.  One of the things I most enjoyed about this line was the playful nature of the entire collection; though many looks included classic tones like blush, white, and black, the collection also had many pops of colour and refreshing bursts of bright prints.
Photo Credit: Dominic Manea Photography
By: Bree Aylwin, writer of The Urban Umbrella | @urbanumbrella29
Are you an employer? Post your fashion job here.
Are you a job seeker? Find fashion jobs here.
Don't forget to follow us on Instagram for the latest fashion jobs, career advice and fashion trends!