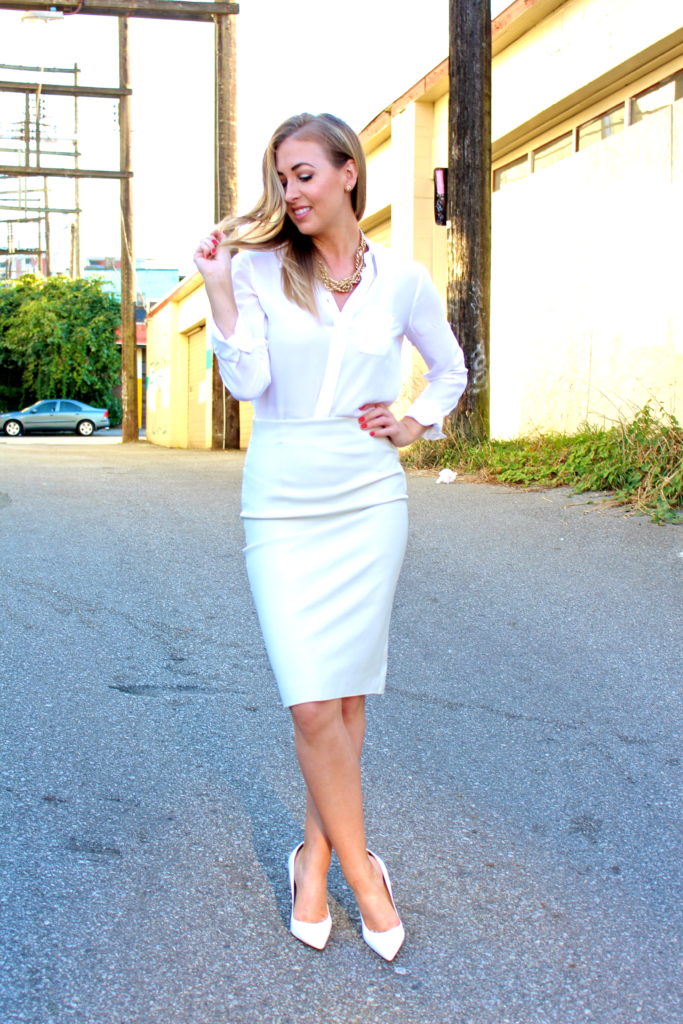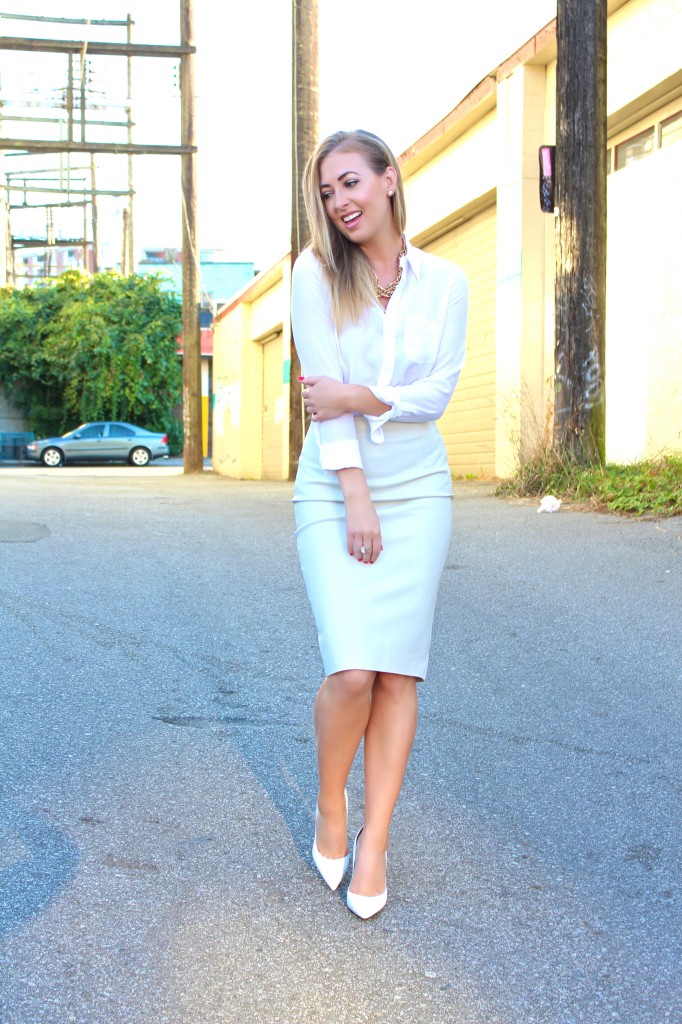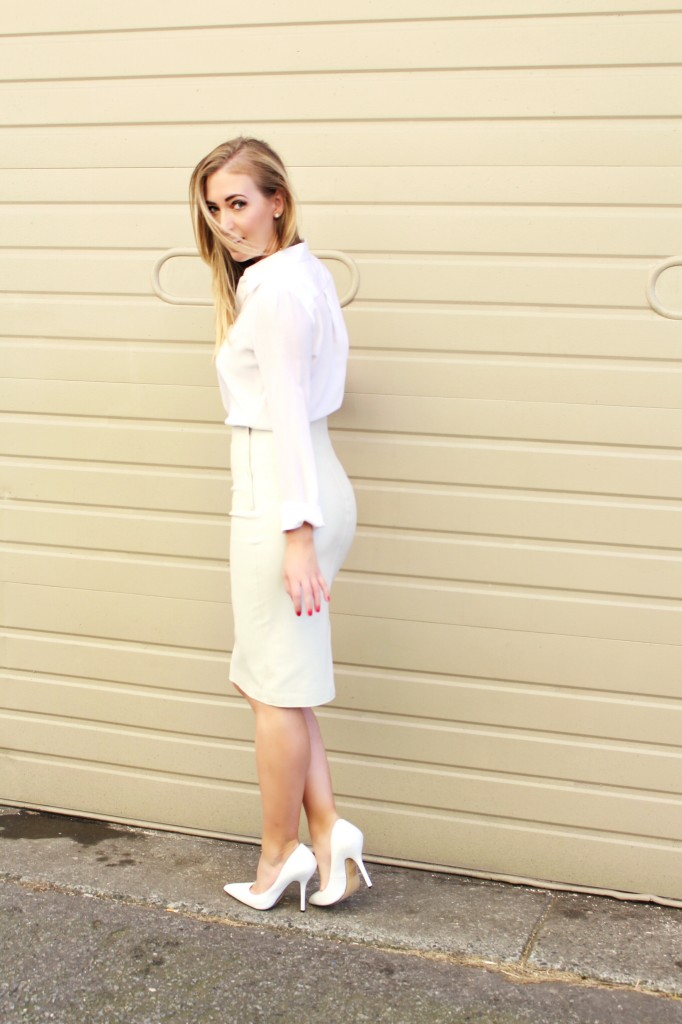 Outfit details: Blouse from Joe Fresh ($49.95), skirt from Zara ($59.95), shoes from Joe Fresh ($99), necklace from Zara ($25)
Whoever said that you can't wear white after Labour Day didn't know how fabulous white could look. There's no easier way to make a statement when putting together an outfit this fall than to opt for white pieces, or even an all-white ensemble. Amidst a soon to be sea of dark neutrals, you'll definitely be making a statement in your fashionable white hot look.
For this week's outfit, I decided to go all in with white, and stuck to a monochromatic theme from head to toe. I chose a lightweight white button-up that's still cool enough for the lingering sunshine, and a classic pencil skirt in off-white. When paired together, the two pieces harmoniously played off of the typical office outfit of a crisp shirt, tucked into a pencil skirt. However, both the white and fabrication of both items give the look a brighter and fresher spin.
Staying true to my theme, I even opted for a pair of white, pointy toe pumps. Closed toed, pointed pumps create a subtle, leg lengthening effect, and when has that ever been a bad thing? When it came to accessories, I wanted to feature gold with my whites as that pairing is definitely a winning combination. A chunky, chain linked necklace and cocktail ring rounded up the accessories. To add a dash of colour to this look, I actually turned to nail polish. A bold, red nail stands out against a white background, and brings just the right amount of attitude to my ensemble. Remember, rules are meant to be broken, and when it comes to fashion, no rule is absolute if you know how to work around it!
Photos by Michelle Morton
Are you an employer? Post your fashion job here.
Are you a job seeker? Find fashion jobs here.
Don't forget to follow us on Instagram for the latest fashion jobs, career advice and fashion trends!