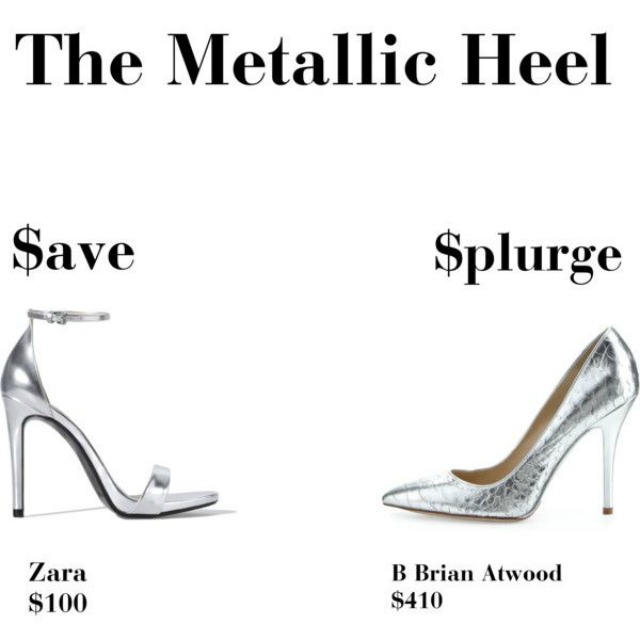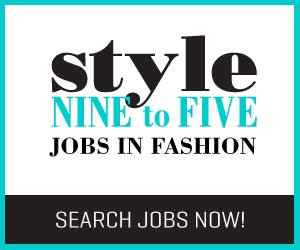 We all love to shop for new pieces for spring; after months of dark neutrals and heavy fabrics, who doesn't love to jump into pastels, florals and lightweight cotton? But unless you're a Kardashian, chances are you have a budget for your spring wardrobe. Deciding on how much to spend on new trends is up to you, you know what works for your body, your tastes and your lifestyle so spending less on something that you may only wear once makes cents, er sense. Walk through the mall, or browse the internet and you'll find that the favourite trends are easily available at everybody's price point.  I've featured a few to get you started.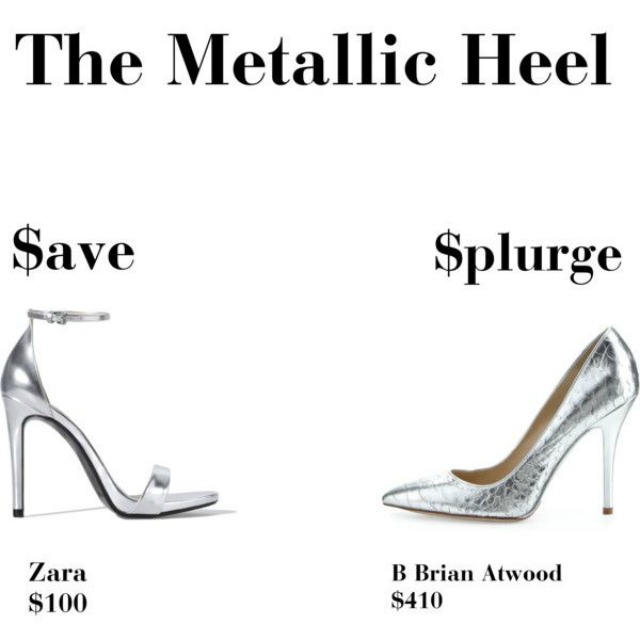 The Metallic Shoe-an edgy alternative to the standard neutral, this still gives that leg-lengthening illusion.
•Zara Metallic Heels, $100
•B Brian Atwood Joelle Metallic Python Pump, $411.67, available at Neiman Marcus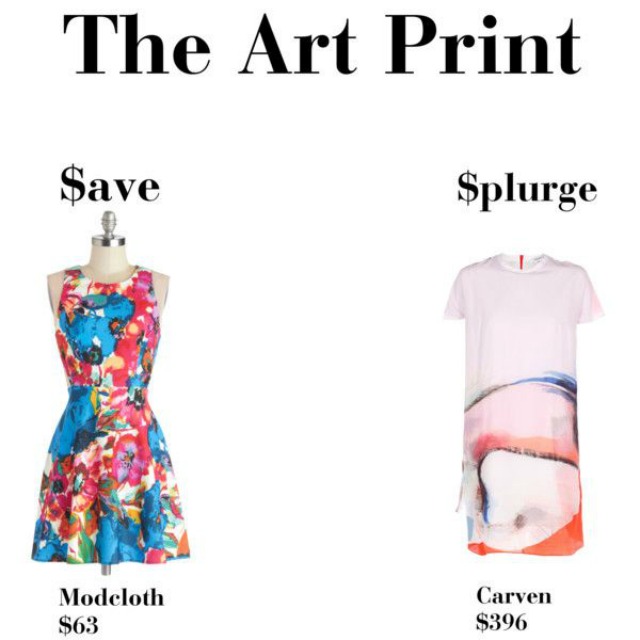 The Art Print-The art-inspired prints seen all over the runways this past fashion season has to be one of my favourites. Brushstroke or abstract, they're fun, bright and cheerful, in other words, exactly what we need this time of year.
•Modcloth Mural Muse Dress, $62.99
•Carven Printed Shatung Dress, $396, available at Les Nouvelle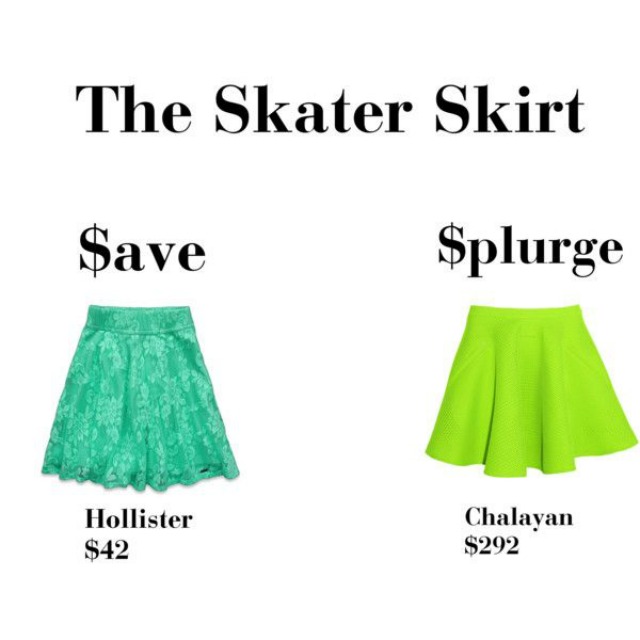 The Skater Skirt- Versatile, flirty and flattering (thanks to their A-line shape and fitting at the waist) this will be a staple heading into warmer temperatures.
•Hollister Lace Skater Skirt, $42.95
•Chalayan Neon Mesh Skater Skirt, $292.50, available at The Outnet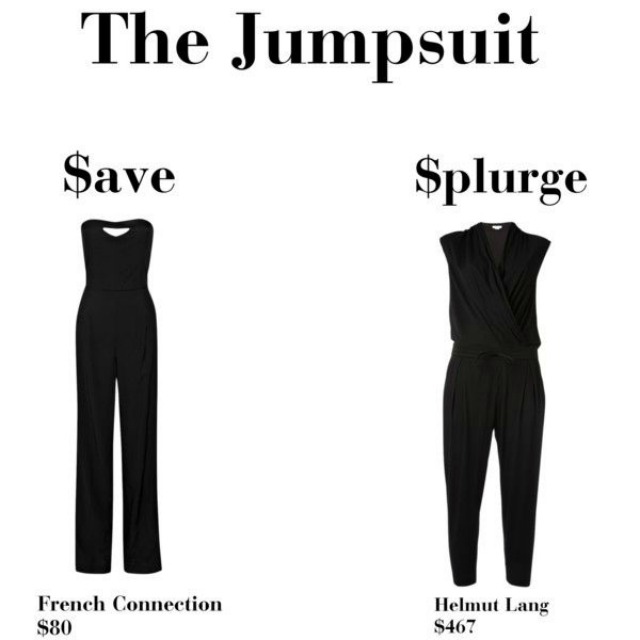 The Jumpsuit– aka the adult onesie is about as comfortable as you can get. Wear it long for nights out, or short for daytime, this is a no-brainer when it comes to getting dressed.
•French Connection Strapless Jumpsuit, $79.99
•Helmut Lang Wrap Front Jumpsuit, $467.45, available at Farfetch
By: Rachel Ingram, Toronto
Are you an employer? Post your fashion job here.
Are you a job seeker? Find fashion jobs here.