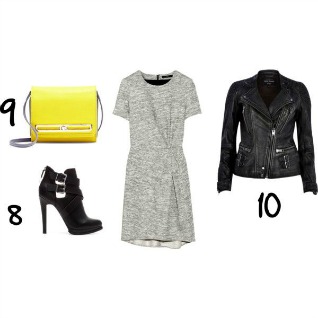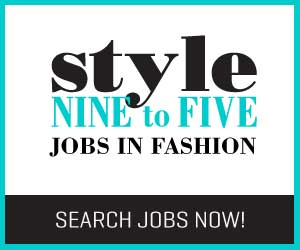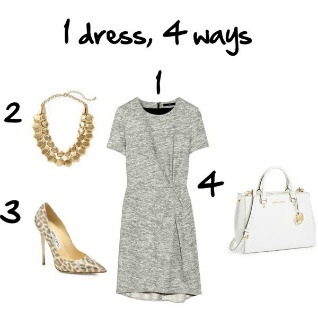 1. Tibi Dress, US $300, available at Net-A-Porter
2. Hive & Honey Necklace, $44.45, available at Piperlime
3. MICHAEL Michael Kors Bag, $383.71, available at Nordstrom
4. Jimmy Choo Heel, $696.05, available at Saks Fifth Avenue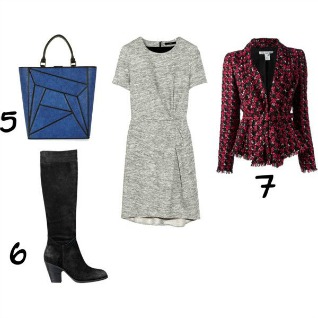 5. BCBG Tote, $198
6. Guess Tall Boot, $108.74
7. Oscar De La Renta Jacket, $2,918.60, available at Farfetch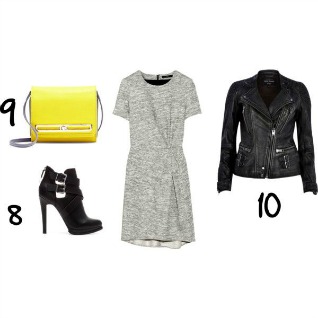 8. Zara Booties, $110
9. Vince Camuto Bag, $184.83, available at Nordstrom
10. River Island Leather Jacket, $400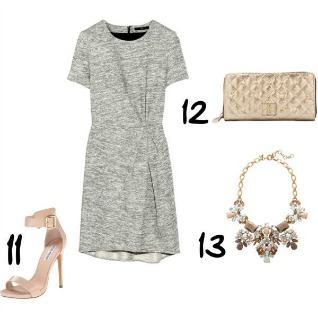 11. Steve Madden Heel, $59.97, available at Amazon
12. Juicy Couture Zip Wallet, $142, available at Revolve Clothing
13. J. Crew Necklace, US $174
I'm a big advocate of purchasing items that are high quality and versatile, as they generally look better, feel better and last longer. Now high quality may mean a hefty price tag, but investing in your wardrobe actually saves you money in the long run and it is always worth the extra money. Nowadays, the majority of us have hectic schedules and are constantly on the go from place to place. Owning pieces that can transition from day to night are wardrobe staples, and an ideal item to own to achieve this is a simple dress that you can wear to the office and out after hours. Here is a basic dress with some ideas to help you accessorize for whatever your day may have in store.
By: Rachel Ingram, Toronto
Are you an employer? Post your fashion job here.
Are you a job seeker? Find fashion jobs here.