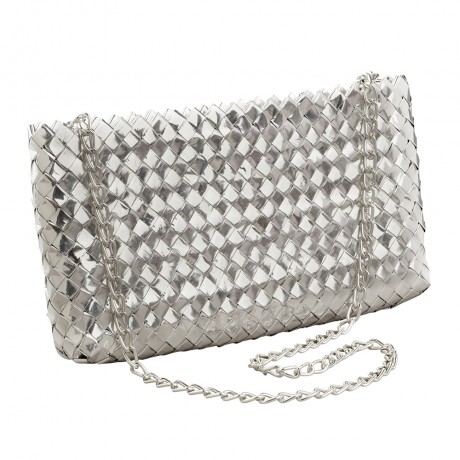 Everybody wants a gift that looks great, but this time of year is all about giving back. So, why not get a gift that does both? It's not as impossible as it sounds – charitable organizations are stepping it up with more stylish offerings. Each item helps a various cause, from educating children in Africa, giving meaningful employment to women in the Philippines, to supporting single mothers in need. Everyone on your list will be thankful for the style points and the karma points these beautiful gifts give. Talk about win-win!
1. Silver evening clutch, $24, handmade from recycled chip bags by Philippine women for a fair wage
2. Soft chain necklace, $29, handmade in India by family-based artisans
3. Stacked bracelets, $60, handmade in India- funds go to Me to We foundation, helping clean water and education in the third world
4. Off-shoulder "Kisaruni" top, $44.50, funds go to Me to We foundation to aid schools in rural Africa
5. Blue Ruby handcrafted bracelets, $75, 100% of the proceeds go to the Vancouver-based Cause We Care Foundation to support critical programs and resources such as after-school care, single mother workshops and emergency funding for single mothers in need.
6. La Notte Aritzia limited edition tee, $35, 100% of the proceeds go to Cause We Care Foundation
By: Morgan
Are you an employer? Post your fashion job here.
Are you a job seeker? Find fashion jobs here.