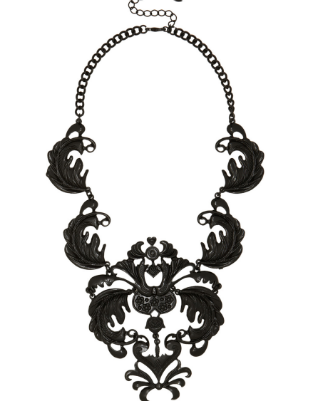 No festive ensemble is complete without accessories. The right accessory can truly bring an outfit together and have the ability to dazzle an entire room. If you want to be the centre of this year's holiday party here are the top 10 accessories needed to pull off your favourite holiday look.
1. ALDO Astirellan one-of-a-kind necklace, $25
2. ALDO Varzal elegant earrings, $15
3. Forever 21 Chic Faux Fur Shawl, $22.80
4. The Bay, TOPSHOP Pistol Stiletto Boots, $230
5. ModCloth Graceful Glamour Clutch, $62.99
6. ASOS Pull&Bear Leopard Tights, $18.74
7. ASOS Wide Belt with Metal Link Detail, $39.16
8. RegalRose Emerald City Vintage Cocktail Ring, $18
9. Urban Outfitters Enchanted Leaf Headwrap, $14
10. H&M Polka Dot Bow Tie, $17.95
By: Jennifer Tiwana, @jennifertiwana
Are you an employer? Post your fashion job here.
Are you a job seeker? Find fashion jobs here.