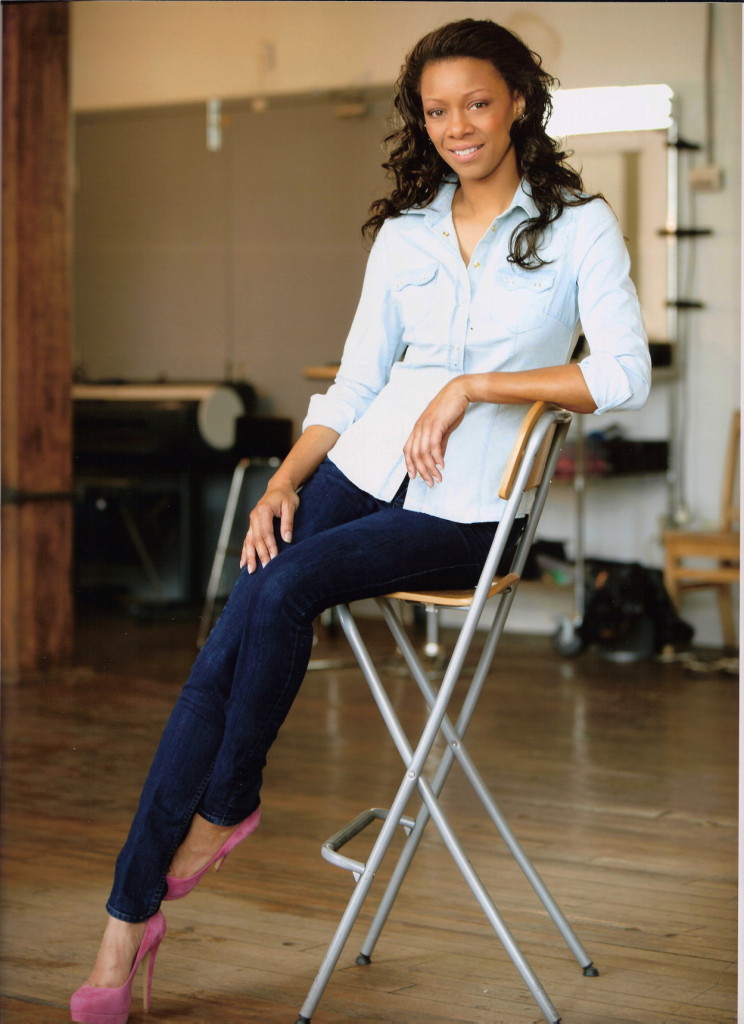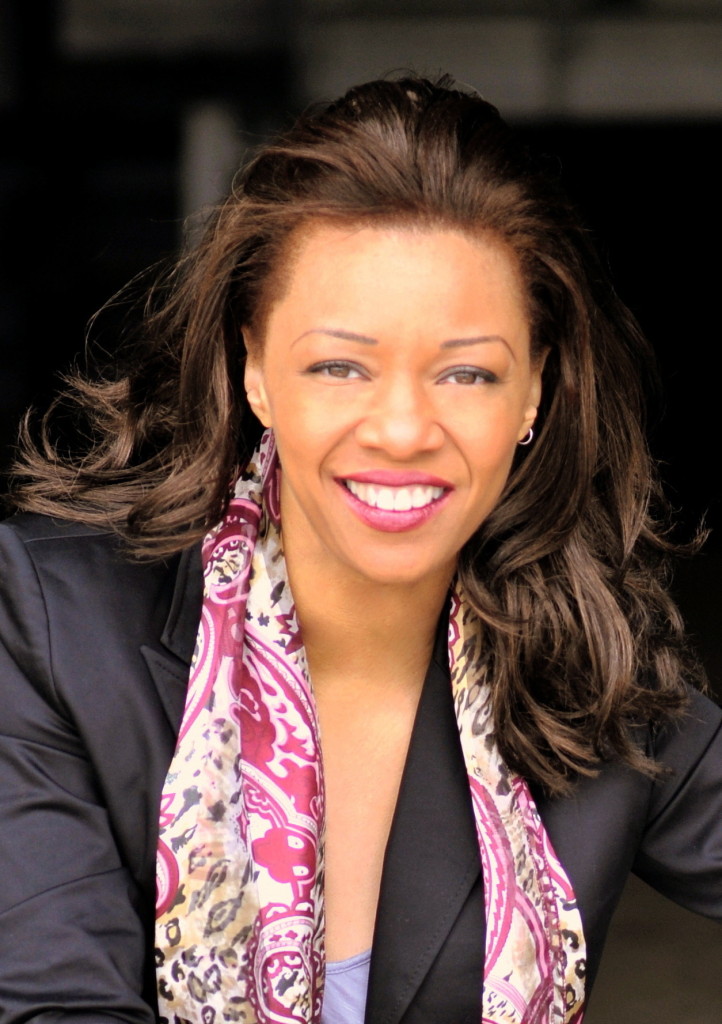 During my PR gig with FAT| Arts & Fashion Week, I connected with a lovely lady who amazed me with all of the things that she was involved with. Simone Riding-Cunningham is 6'1" tall and a walking dynamite. Her multiple careers revolve around modeling, acting and hosting. Oh yah, she is also a fabulous mother to top it all off. The world of fashion and entertainment did not scare her off one bit and she decided to not tackle it from one, but three different directions! Here is my chat with Simone: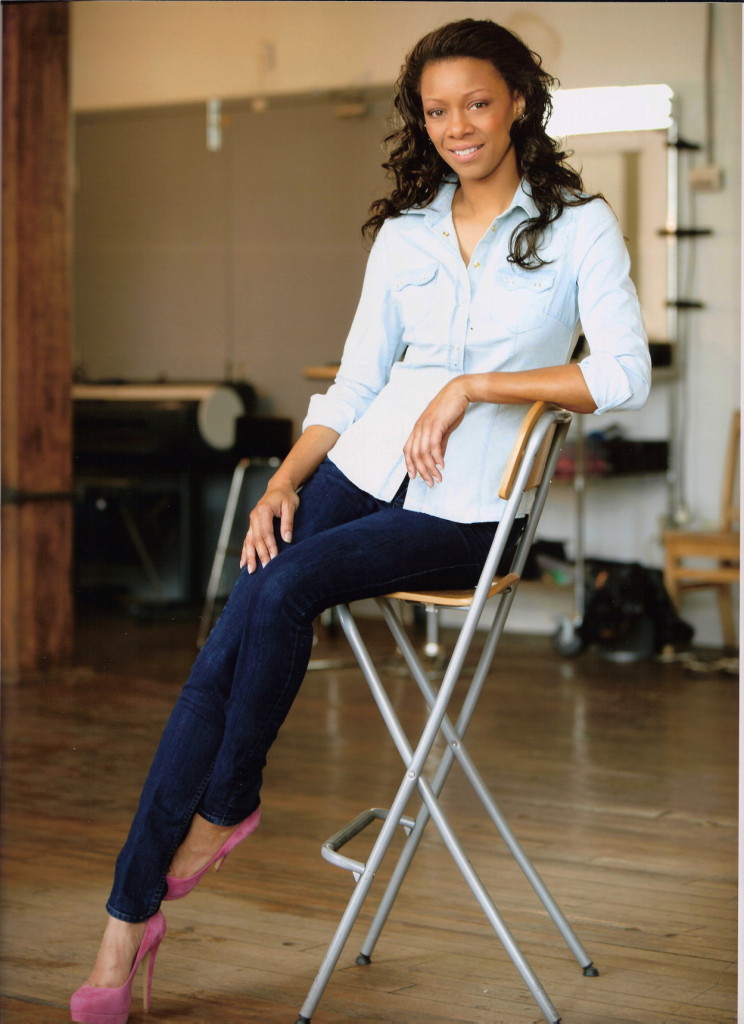 Style Nine to Five: Briefly share you experience within the modeling, acting and television industry.
Simone Riding-Cunningham: I started modeling when I was 15 in Kansas City, Missouri. I was doing church functions, garden party shows only because my mum wanted me to focus on school. Once I graduated high school, I immediately enrolled in The John Casablancas Training Center. While I was training, I married young and had my son a month before I turned 21. Knowing that I cannot jet off with a newborn, I worked in the medical field for four years.
I later on married my second husband at 32 then moved from Kansas City to Chicago. Weather and modeling opportunities are very different in Chicago and a month before Chicago Fashion Week auditions hit, I slipped on some black ice and injured my lower back. My injuries caused me, once again, to take another safe career route. The modeling was on hiatus for ten years while I worked in the credit/collections industry. With my husband gaining an opportunity to get better exposure in his career, we moved the family to Toronto in 2008 and in 2010, I could not sit behind a desk any longer and went back to modeling.
Going back into an industry that applauds youth, coming back at the age of 41 was unheard of BUT Toronto totally embraced me. I hired a physical trainer, got a killer agent and weighed my options to be able to remain in the fashion and entertainment industry. Finally, in November 2012, I created "The Interview Show Called 'About…'".
SNTF: Everyone tries to break into at least one of these industries – how do you balance them all?
SRC: Good question! I don't! Really, what I do is focus on is the industry that will sustain me the longest. Modeling is quickly being removed from my job description. Being in the television/broadcast industry will have longevity for me with the addition to acting. Every day is a different stage.
SNTF: Please share with our SNTF readers what "The Show About…" is, well, all about!
SRC: Well, 'The Interview Show called "About…"!' is seen on its own YouTube channel. The format for the program is I have the fabulous opportunity of introducing the world to up-in-comers within the world of fashion, arts and entertainment. Interviewees can advertise for their business, their current events, future projects, you name it. The goal for The Show About is to get as much exposure for those that really need and deserve it.
SNTF: The online world is huge right now – what made you decide to do a show on YouTube?
SRC: I went with YouTube because I am ALWAYS watching something on it! YouTube is the 'go to' when you are looking for videos with amazing content.
SNTF: Any advice for those who want to tackle the ever so competitive entertainment industry?
SRC: Study your craft! There are no quick fixes. I read this article by Todd Etelson, and he said, "Stop trying to make sense of this business.  We don't know what the powers at be are looking for.  There's no rhyme or reason to achieving success in this business, however, patience and persistence will become strong allies to you with time. Understand that show business is a process and for many, a career.  Careers are 65 years.  Remember, we're going for longevity, a career, not a onetime hit or bust gig.  Acting is unique but still like other professions where you must learn the business and build a resume as you go.  You need to crawl before you walk". I have lived by this advice for years.
Photo Credits: 
Simone Photo 1. Photographer: William Patterson
Simone Photo 2. Photographer: Richard Sibbald  
By: Mijana Veljkovic, @mijanaveljkovic
Are you an employer? Post your fashion job here.
Are you a job seeker? Find fashion jobs here.