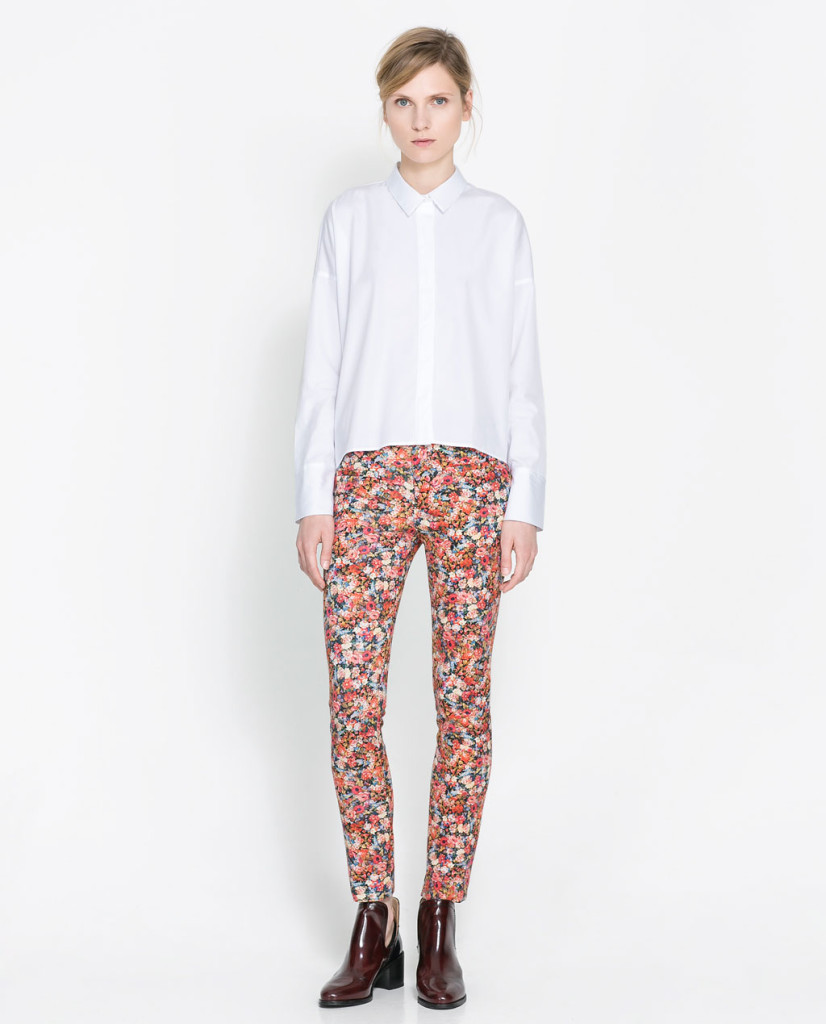 Gone are the days of the pantsuit being exclusively work wear. These days, the pantsuit can be used in almost every format, and can be utilized in many different situations.
The suits that are coming out of this season's runway collections are not your mother's pantsuits. They are perfectly tailored; skinny legged and printed beyond belief. The pairing of a well fitted pant and blazer is a classic combination that will not go out of style. The best part of a printed pantsuit is the ability to break the pieces apart and wear them as separates. One day you can wear the pant and the next day, the blazer, which will create two entirely different looks. If you are planning on rocking a printed pantsuit you do not need to wear a blouse underneath. Opt for a basic tee or a simple tank in order to not overdo your look. As summer begins to turn into fall, it is important to have options that will bring you into the colder months, and a printed pantsuit is just the thing to get you ready for the upcoming season.
1. Zara Printed Blazer, $139.00
2. Zara Printed Trousers, $79.90
3. Gucci Jacquard Fern Motif Puff Sleve Jacket, $3000.00 and Jacquard Fern Motif Pant, $2400.00
4. Zara Two-Tone Checked Jacket, $139.00
5. Zadig & Voltaire Blazer, $825.00, available at Holt Renfrew
6. Zadig & Voltaire Shorts, $335.00, available at Holt Renfrew
By: Sarah St.Jules, Toronto
Are you an employer? Post your job here.
Are you a job seeker? Find fashion jobs here.